By Kristin Idle
McLean, VA
January 15, 2010
For the Washington Running Report
In October, the Potomac River Running Tysons store was the winner of the 2009 Marine Corps Marathon Team Running Store Competition. Ten stores within VA, MD, and DC took part in this challenge. The winning team was selected through a combined time of the fastest top two males and one female on each team (=PR= Tysons winning team time was 3:11:17).
Come out to the =PR= Tysons store at 7516 Leesburg Pike, between Routes I-66 and I-495 on Route 7, (formerly Metro Run & Walk) on Tuesday, January 19 at 6:00 PM and meet MCM Race Director Rick Nealis as he presents a plaque recognizing the team's victory. Adding to the evening's excitement, the United States Marine Corps official mascot, the Bulldog, will be making a rare appearance shortly before the 6:00 PM awards presentation. Come on by a little early to meet him. Light food and beverages will be served, in addition to free give-aways to all attendees.
Take advantage of this chance to ask all your MCM-related questions and hear responses from the race director. Following the award presentation, join the =PR= FREE All-Comer's Group Run at 6:30 PM. All paces are welcome, or stay around and socialize.
Recent Stories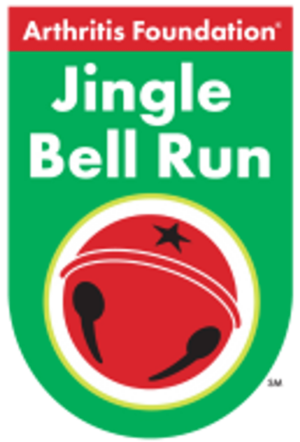 Be part of the original festive race for charity and signature Arthritis Foundation holiday event! Wear your favorite holiday attire and together, we'll jingle all the way to a cure! Register as an individual or bring a team of friends,