By George Banker
Alexandria, VA
January 19, 2011
For the Washington Running Report
Pacers Running Stores is proud to announce the 27th running of the George Washington Parkway Classic and 13th running of the accompany 5K on Sunday, April 10, 2011. The George Washington Parkway Classic, presented by Pacers Running Stores, boasts a USATF certified course along the scenic George Washington Memorial Parkway. The 10-mile event starts at Mount Vernon Estates and the 5K starting at Belle Haven Park. The two events will end along Union Street at Oronoco Bay Park in historic Old Town, Alexandria. The event beneficiary is the Alexandria Boys and Girls Club, and Back on My Feet DC.
The race is rich in history and the period 1985-2001 the event was a 15K and since 2002 the event has been one of the area's top 10-milers. The course affords each runner to challenge their fitness level over the point-to-point course with a couple of gently rolling hill with the last three-quarters of a mile flat straight away along Union Street. The majority of the tree lined course follows along the banks of the Potomac River. This is the event for every racing calendar.
This year's event is expected to sell out in mid-February. Registration fees are $65 and $55 for 10 mile (open and active duty military, respectively) and $45 for the 5K.
All runners are advised to pick up their packets on one of the following days. There will no Bibs at either the start for the 10-miler or the 5K. A copy of a photo ID is acceptable to pick up a packet for another runner.
Saturday, April 2:         10:00 a.m.-6:00 p.m.    Pacers All Store Locations
Sunday, April 3:            12:00 p.m.-5:00 p.m.    Pacers All Store Locations
Friday, April 8: 10:00 a.m.-8:00 p.m.    Pacers of Alexandria (1301 King Street)
Saturday, April 9:         10:00 a.m.-6:00 p.m.    Pacers of Alexandria (1301 King Street)
Awards and Prize Descriptions
Pacers Runners Stores is committed to the development of American distance running and has instituted American prize money to the top five male and female in the 10-mile event:
$500-$300-$150-$100-$50
Overall Prize Money top three male and female (10-mile only)
$500-$250-$125
Time Bonus (American only in 10-miler)
Male Sub 49:30 $200               Female Sub 58:00 $200
Course Record Bonus Male Female $500
2007   Demesse Tefera            47:30   Ethiopia
2007   Tatiana Chulakh            55:39   Russia
Master
2006   Albert Okemwa            50:39   Kenya
2005   Martha Merz                1:01:29 Alexandria, VA
Masters Prize Money Male and Female
$100-$75-$50
Duplicate prizes OK (except for age group and masters)
10-Mile Age Group Awards
Medals to top three male/female
10 year age groups through 40; 5 year age groups through 80+ (No duplicate awards)
5K Awards
Merchandise to the top three males and females
10 year age groups through 40; 5 year age groups through 80+ (No duplicate awards)
Course Records
2000    Philippe Rolly                           14:48   France
2002    Heather Hanscom                     17:23   Alexandria
Master
2000    John Tuttle                                14:49   Douglasville, GA
2002    Maria Spinnler              18:19   Hagerstown, MD
Elite Athlete Coordinator Marc Davis – [email protected] (Deadline April 1, 2011)
2010 Winners
5K
Open
William Mikolajczak                 17:15   Ashley Griffith   19:12
Master
Derek Johnson                         19:10   Lisa Guide                    23:17
10-Mile
Open
Steve Hallinan                           49:28   Samia Akbar                56:02
Master
Bob Ferry                                1:02:25 Suzanna Himes 1:05:37
Recent Stories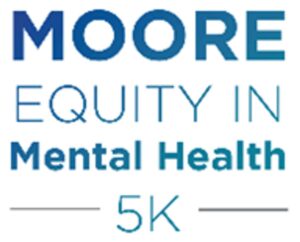 About APA's MOORE Equity in Mental Health 5k
The APA's Division of Diversity and Health Equity invites you to join us in combating mental health inequities facing young people of color and in honoring mental health advocate Bebe Moore Campbell.