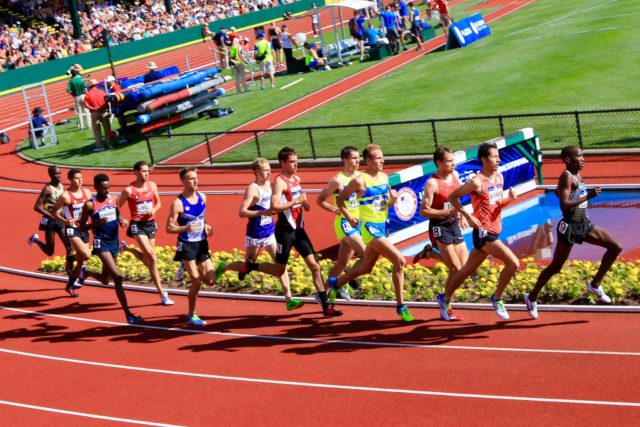 Georgetown alumna Emily Infeld made the U.S. Olympic Track and Field team, the lone American distance runner who grew up, attended college or currently lives in the immediate D.C. area.
Matthew Centrowitz, son of American University coach Matt Centrowitz, made the men's 1,500 meter team, as did Ben Blankenship, who won the 2013 Crystal City Twilighter 5k.
Women's 10,000 meters
With five laps to go, Molly Huddle, Infeld and Marielle Hall were clear of the field and finished in that order, with Infeld's second-place time of 31:46.09 just 5 seconds behind Huddle's.
Women's 3,000 meter steeplechase
Broad Run alumna Stephanie Garcia held a 1 second lead over fellow 2015 World Championships team member Colleen Quigley going into the bell lap, but lost her lead, and her place in the top three, after the final water jump. She fell over the last hurdle and finished fifth in 9.28.99.
Women's 1500 meters
Lake Braddock's Kate Murphy and Arlington's Kerri Gallagher advanced to the semifinals with automatic finishes and Georgetown alumnae Treniere Moser and Rachel Schneider advanced on top, Schneider despite a fall.
Men's 10,000 meters
Thomas Jefferson alumnus Christo Landry finished 15th, running 29:27.15
Men's 5,000 meters
Chantilly alumnus Sean McGorty was one of two collegiate athletes to make the final, where he finished 15th in 14:03.99.
Women's 5,000 meters
Infeld finished fourth in 15:13.87. Had she not opted to focus on the 10k, she would have made the 5k team because Huddle also decided to forgo the 5k.
Men's 3,000 meter steeplechase
Georgetown's Darren Fahy finished 19th in the semifinal, running 8:44.43.
Men's 800 meters
Georgetown's Joseph White advanced to the semifnals of the 800 meters, running 1:48.68.
Recent Stories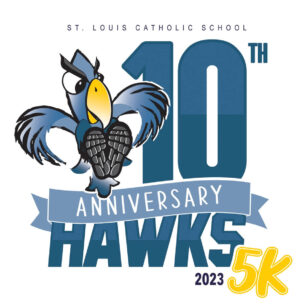 2023 will be the 10 year anniversary of the St. Louis Hawks 5K and Fun Run for Health & Wellness. The USATF certified course runs through the historic Hollin Hills neighborhood in Alexandria, VA.
The Hawks 5K goal, in conjunction