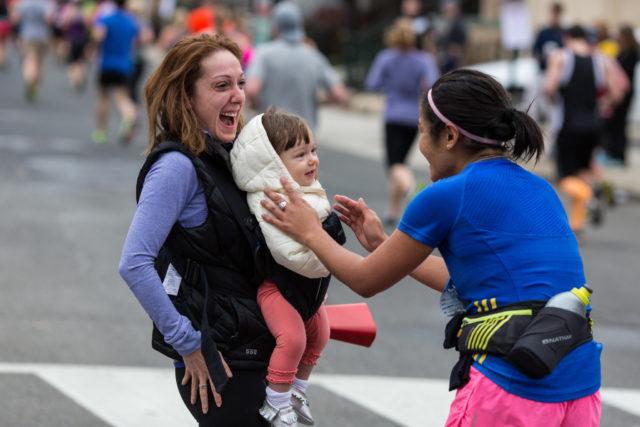 Sometimes it isn't the people with the loudest voices, or the most clever (or cheesy) signs that pump you up in a race. Sokphal Tun's motivation came from someone who didn't even know there was a race.
Contrary to the cliched slogans, Madelyn Chavanne thought the Rock 'n' Roll D.C. Half Marathon was, in fact, the best parade ever.
It was shortly after Madelyn's first birthday that her mother, Julie, brought her out to the corner of Harvard and Georgia avenues in Northwest to watch the race.
"It was Maddy's first time spectating a race, and she loved the cowbell and clapping at the runners," Julie said.
Meanwhile, after climbing Shoreham Drive in the middle of the Rock 'n' Roll D.C. Half Marathon, Sokphal had resigned herself to not setting a PR. But when she hit mile eight and saw Madelyn, she had to go in for the sweatiest hug of the little girl's life so far.
"I had to stop because i don't get to see them very often," she said. "It was a good surprise."
Julie told Sokphal they'd be out there but she figured the chances of seeing them were pretty slim. But that motivated Sokphal to finish the race, in spite of her time goal deflating.
"Even if it's not your day, always remember to thank the volunteers and the spectators," she said. "They are out there in the cold for a long time and don't always get to see their friends."
Recent Stories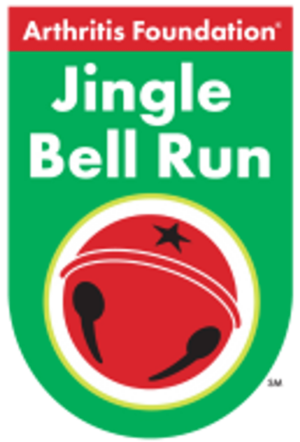 Be part of the original festive race for charity and signature Arthritis Foundation holiday event! Wear your favorite holiday attire and together, we'll jingle all the way to a cure! Register as an individual or bring a team of friends,