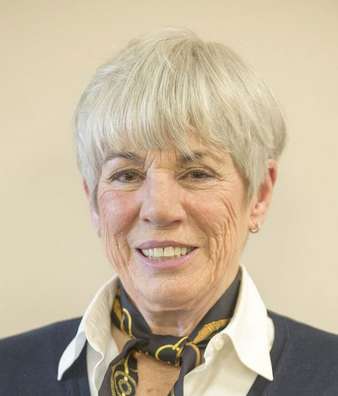 Henley Gabeau, who championed women's running as a founder of the first women's running club in the Washington, D.C. area and the first executive director of the Road Runners Club of America, died Nov. 7 of colon cancer.  She was 74.
Gabeau was a dominant presence in the D.C. and national road running communities for more than 25 years, from the founding of the women's only club, RunHers, in 1976, to her retirement as RRCA executive director in 2001.  During that time, she lobbied for equal access to the sport and was part of the movement that led to the inclusion of women's distance events in the Olympics – the marathon (added in 1984), the 10,000 meters (1988), and the 5,000 meters (1996).
She stood out as a leader and role model at a time when women's participation in the sport wasn't so commonplace, said Jeff Darman, the race director of the local ACLI Capital Challenge race.