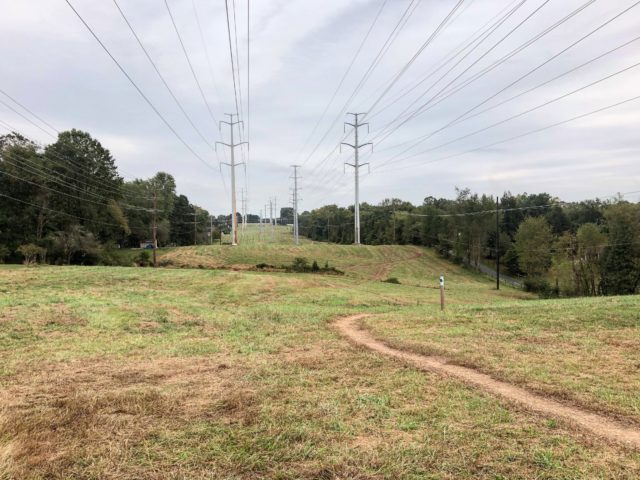 After years of dedicated planning and construction, Montgomery Parks opened the Powerline Trail, also known as the Pepco Trail, in October 2018.
The 6.8-mile trail, which kicks off from South Germantown Recreational Park in Germantown, Md. and terminates at North Potomac's Muddy Branch Stream Park, marked the first use of power corridors for recreational use in Montgomery County. In my final days before shipping out for my freshman year of college, I decided to hit the trail to see if it would live up to the hype. 
The origins of the trail date back to 2015, when power companies Pepco and Exelon were nearing a merger. Dave Magill, the Maryland advocacy director for MORE (Mid-Atlantic Off-Road Enthusiasts), remembers first hearing of the possibility of including the construction of a trail as a condition in the merger.
"A bike advocate, whose name I cannot remember, was chatting with me and said, "you know, Pepco hasn't been very good with allowing trails of any kind, whether bike or hikers, either on or even across their power lines. Maybe to get an approval, they'll have to go before the public utility commission (PUC). This is an opportunity to intervene in the merger and ask for them to change their policy about trails. That idea really resonated with me."
0
Comments