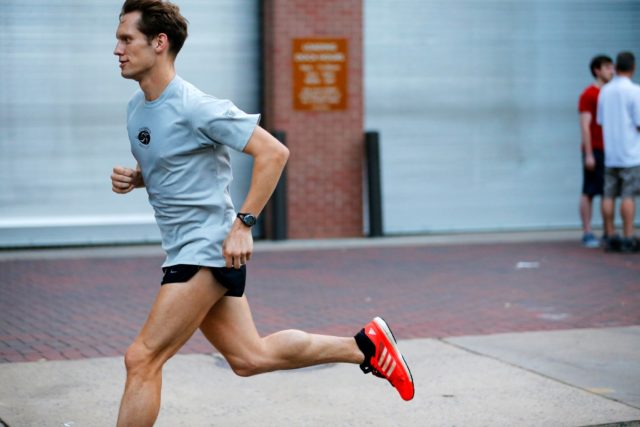 Charlie Ban has been editor in chief since 2012, covers cross country heavily and hamhandedly takes pictures. It's been almost six years since he wrote Shutdown Palace and it's time he did something else. Reach him at [email protected]. See more of his writing here.
Name: Charlie Ban
Self-described age group: The Oregon Trail Generation
Residence: Cleveland Park
Occupation: Senior writer and digital editor, National Association of Counties
Volunteer roles in the running world: It's hard to tell where RunWashington background work ends and legitimate volunteer work begins because I always have an ulterior motive, looking for stories worth telling. I used to be on the GRC Board of Directors.
Why you run: I don't have the discipline to eat well and I like seeing how much longer I can run relatively fast. When that stops, I'll probably do it to see or enjoy the outdoors.
When did you get started running: In eighth grade, I lost a discus and wasn't allowed to throw anymore.
Have you taken a break from running:  I had a stress fracture in 2002 and some hip problems in 2012, 2013, 2016 and 2018 that took me out for a few weeks at a time.
Training shoe: adidas Solar Gide
Coach or training group: Georgetown Running Club, Cap Lounge Marathoners Club, Wild Boar Running… RSVP the Capitol Hill Distance Project.
The hardest race you've ever run: The 2010 Chicago Marathon was the first marathon I ever actually trained for, but it was hot, and after 16 miles we lost a lot of shade and by 21 miles I was hallucinating and spent a lot of time sitting behind water stations pouring cups over my head.
Most adventurous decision you've made with your running: Deciding to run a marathon three days before the gun went off. The race was discontinued afterward, so my course record for the Three Bridges Marathon in Charlottesville seems safe for a while.
Running mentors: Steve Taylor, Mike Agostinella, Scott Sehon, Dave Hackworth
My favorite place to run in the D.C. area is: The Patuxent Research Refuge
Favorite local trail:  The Anacostia Riverwalk Trail
My best race was: The 2015 Pittsburgh Half Marathon, even though I forgot how long the race was toward the end and figured I'd never PR.
Favorite local race: Probably the GW Parkway Classic, because even when I'm not racing it, it's still a heck of a run.
Ideal post-run meal: Whole chocolate milk.
Favorite flavor of gel, gu, etc: Orange Sport Beans, but as candy.
Pet peeve: Humidity.
Goals: To train and run to my potential in the half marathon, hopefully under 1:10, and to enjoy a marathon as much as I loved the Three Bridges Marathon in Charlottesville six years ago. And to write something that makes a difference.
Your advice for a new runner:  Keep at it for a while – it might be frustrating to not see your work pay off but then someday, everything will fall into place.
Favorite running book: The Perfect Mile.
Song in your head during a run: "You Enjoy Myself" by Phish, because I can imagine the jam lasting as long as I need it to.
Have you dealt with a major injury:  A stress fracture really bummed me out in college and then some hip injuries have interrupted my training a few times in the last few years.
Running quote: "For me, the action is the juice." – Heat. (I like the grind of running)
Why is the D.C. area a great place to be a runner: The diversity of personalities in the running community really means there's something for everyone.
Recent Stories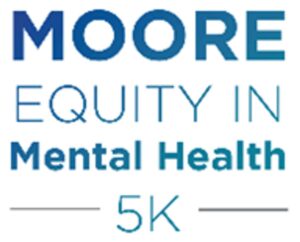 About APA's MOORE Equity in Mental Health 5k
The APA's Division of Diversity and Health Equity invites you to join us in combating mental health inequities facing young people of color and in honoring mental health advocate Bebe Moore Campbell.