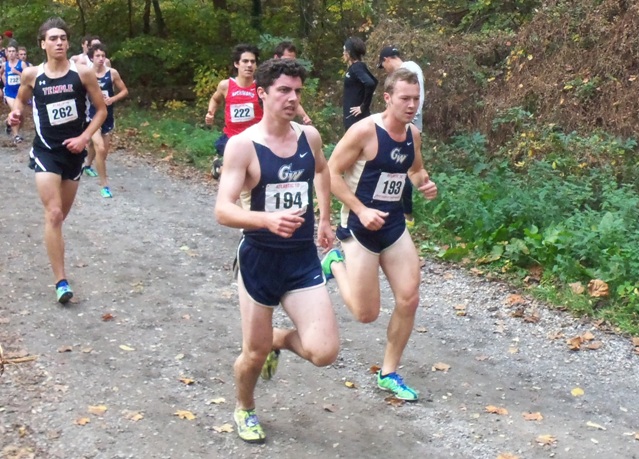 In hopes of boosting the existing cross country teams' fortunes, George Washington University will add track and field teams in the 2014-2015 school year. The school will also add diving teams to the existing swimming teams.
After discussing the options with Athletic Director Patrick Nero last spring, Colonials cross country coach Terry Weir said things moved quickly over the summer to set up a return of the indoor and outdoor teams for men and women.
"It's crucial to being competitive in the Atlantic 10 conference," Weir said. "Its for both athlete development and recruiting. At the end of the day, runners want the opportunity to compete with the best. In this case, it's the NCAA championships. Now we have that opportunity."
The team will focus on middle and long distance races, and GW has no plans to build track facilities.
"You don't need a track facility to have a track team," Weir said. "We are going to keep the team small so our coaching staff will be able to handle all of the athletes."
GW alumna Megan Hogan agreed that the track program would be a major improvement for the running program.
"I think that having track and field will absolutely help recruitment," she said. "I think that track is a much more popular sport than cross country is for kids coming out of high school. Plus, it is much easier to convince a cross country runner to compete in track that it is to convince a track and field athlete to run cross country."
She was shocked to hear the announcement, and, she concedes, a little jealous. NCAA rules regarding collegiate athletes competing in track races when their school doesn't sponsor a varsity team are strict. Athletes can't miss class for competitions, fly to a competition or travel outside of a 400 mile radius. That meant, while she was compiling the greatest resume in Colonial history, including two All American citations in cross country and an eighth place finish at the NCAA Cross Country championships in 2010, she couldn't go to some of the most competitive meets in the country, like the Mt. SAC relays or spring meets held at Stanford University, all of which were in California.
And, of course, no NCAA track championships.
"I think I could have been in contention my senior year in the 5k and 10k so it was definitely unfortunate," Hogan said.
With a year to get the team ready, Weir is sweetening his recruiting pitch with the addition of the track program, and sees the news invigorating his team. Angela Ryck just won the Catholic Invitational Saturday, leading her team to second place and earning her the conference performer of the week award.
"Things won't change overnight, but this is a step in the right direction," Weir said. "It's really exciting for the sport."
The move follows Atlantic 10 conference rival University of Richmond's decision last year to cut men's indoor and outdoor track (along with men's soccer) in favor of adding a men's lacrosse team and redistributing roster spots to other teams, a decision never elaborated public by the board of trustees.
Recent Stories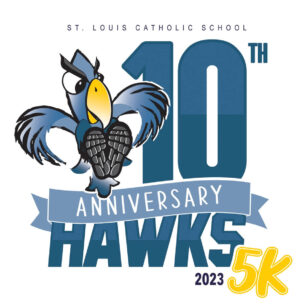 2023 will be the 10 year anniversary of the St. Louis Hawks 5K and Fun Run for Health & Wellness. The USATF certified course runs through the historic Hollin Hills neighborhood in Alexandria, VA.
The Hawks 5K goal, in conjunction