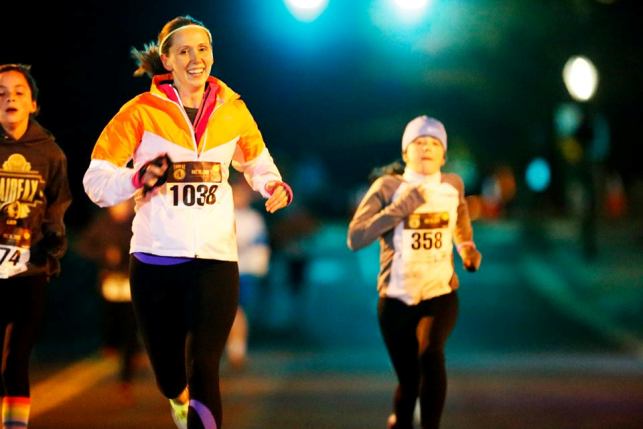 For most of the 1,300 runners gathered in Fairfax on Dec. 31, a four mile race was less a distraction from their New Year's Eve plans and more an integral part.
Even for people who haven't run much. Megan Davisson hasn't been that attentive to her running since injuring herself during the 2012 Marine Corps Marathon. But with her fifth straight Fairfax Four coming up, she went for it anyway.
"I just ran with some friends, we talked and had a good time," she said. "I'm planning to get back into running, but I needed a break."
Paul Heinold of Alexandria also hoped to make the race a watershed moment in his running life as of late.
"I haven't been running that much and I've been eating way too much, so I was surprised it went so well. It was one of my lowest mileage years in 15 years."
But if the race is a harbringer of things to come in 2014, Matt Kroetch has to be excited. Having gotten back into running after a few post-collegiate years off, the new Pacers-New Balance runner, and coach at James Madison High School, shed 28 pounds and propelled himself to the top spot, running 20:44 for more than a minute's margin over Edmund Burke. He went hard from the gun and maintained a consistent 5:11 pace throughout the rolling hills around George Mason University's campus.
"I got out aggressively and felt alright, but I dialed it back when my calf got tight," he said. "I'm hoping to get back around my college times. It's been a while since I've seen a PR."
Brad Holwart of Fairfax saw a bunch of PRs in 2013, and his return to the Fairfax Four Miler was another in the series.
"It's an awesome way to end a year, put a cap on it and send things into the new year on a good foot," he said. "I PRed, so I was excited about that."
In 2013, he PRed at Boston, the Veterans Day 10k, and Virginia Run Turkey Trot 5k.
"It's been one of those years where everything comes together, no injuries," he said. "I want to keep that going next year."
Recent Stories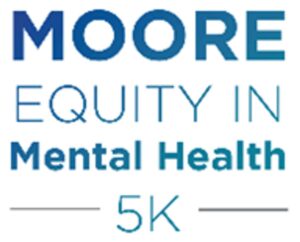 About APA's MOORE Equity in Mental Health 5k
The APA's Division of Diversity and Health Equity invites you to join us in combating mental health inequities facing young people of color and in honoring mental health advocate Bebe Moore Campbell.