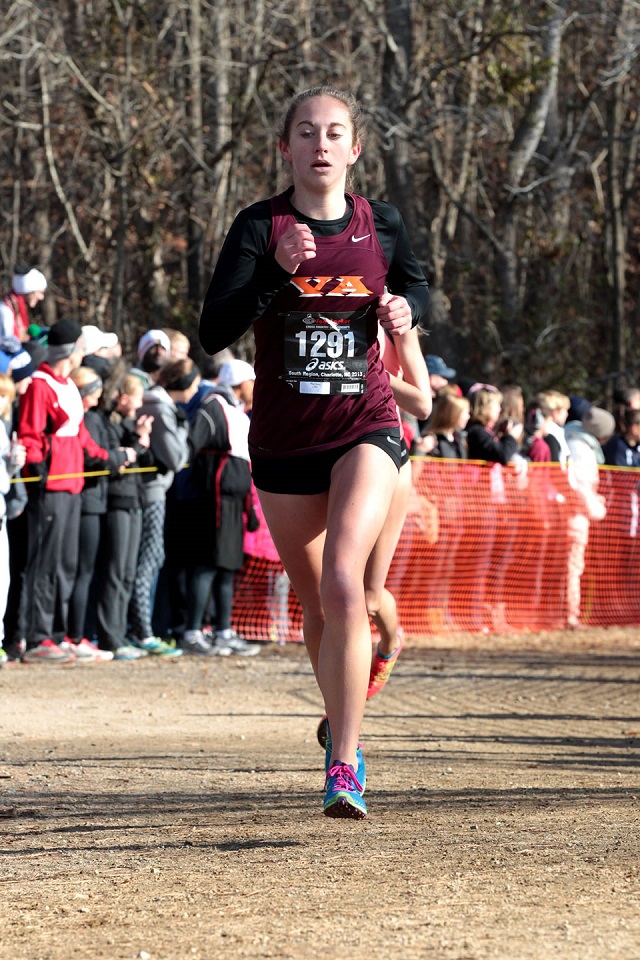 A lifelong soccer player, Katy Kunc didn't start running competitively until her junior year of high school.
She intended to run to get in shape for soccer, but had a lot of fun running cross-country. One year later, the Lake Braddock senior just completed her second cross-country season. She recently competed in the Foot Locker Nationals at Balboa Park in San Diego finishing in 19th place with a time of 18:07.
Her goals for her first national race were simple: "Have a good race and try to stay near Hannah and see where it goes." She ran with teammate Hannah Christen, who came in 21st.
Coach Mike Mangan describes Kunc as "quiet" and a "total newbie to running." Her PRs reflect her high level of conditioning and stamina from years of playing forward and defense in soccer: 5:07 in the mile and 11:14 in the 2 mile.
"I am not sure we have even begun to tap into her abilities," he said. "She is going to be a dynamite runner in college. I wish we had had her for four years."
Kunc, a quiet, tall blonde, she displays impeccable focus on school and running, excelling both on the track and in the classroom. She is deciding where to attend college next year. UVA and Kentucky are on the list of schools she is considering. She is a member of the DECA club and also runs indoor and outdoor track. One thing's for certain: she wants to continue running in college.
In her spare time, Kunc enjoys hanging out with her teammates and frequents Noodles and Company and Panera, as well as the movie theatre. She hangs out with her brother, a sophomore at Lake Braddock.
As Kunc approaches graduation, she reflects on how joining the cross-country and track teams have transformed her life and fostered a love of the sport.
"I love all the people I met," she says. "We have such great coaches and it's a really good environment."
Recent Stories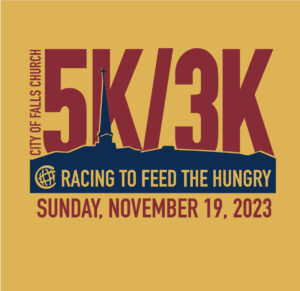 The out and back Falls Church City 5K/3K course is mostly flat on the W&OD Trail starting and finishing at 103 Columbia Street. Overall male and female winners earn free shoes and medals are awarded to all categories. Great family