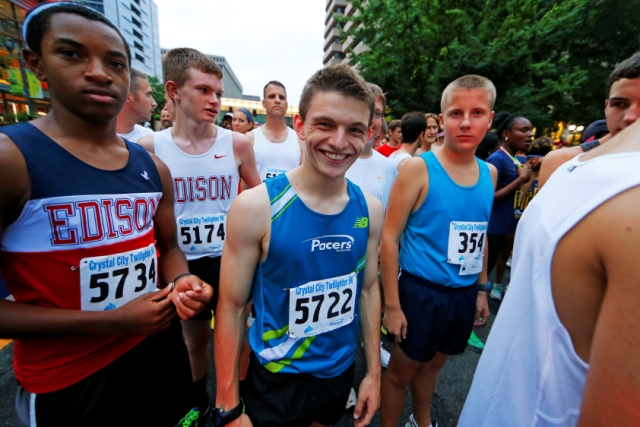 Riding high on his trip to the Virginia state track championships as a freshman, Thomas A. Edison's Louis Colson got overconfident going into his second year of cross country.
Overconfident, but certainly not lazy.
"I ended up overtraining and straining my calf," he said, more than two years removed from discovering his injury-tipping point. "I thought my body could handle more than it could, and that ended up following me though a lot of that year. It was a good learning experience, though. I found out how hard I could push myself and stay healthy after that."
With more time, though, he was back at it. His junior year, he was a nose away from finishing third at the state meet. His senior year, he was unbeatable in the commonwealth, regularly running low-15-minute 5k pace for all of his races. In the 5A state championship, he put his 30-second winning margin together in just the last two miles, also giving his team the low stick for their eighth place finish.
"That was our goal, getting the team to the state meet," he said. "A lot of guys worked a long time for that."
It seems like a lot of the team's momentum started building in 2012, when the team started doing its workouts on a grassy field, a departure from the track Colson said had a big benefit.
"We got used to the holes, the rocks and made our ankles a lot stronger," he said. "It was a lot more like running a cross country race."
As a middle school student, Colson didn't know what cross country was. When his physical education teacher, Bernie Flynn, got a glimpse of his speed, she appealed to him to try it out. It took a little while for him to give up on soccer, "but I really loved running," he said.
His senior season included a trip to the Footlocker Cross Country Championships, thanks to a fourth place finish in the south regional, one second ahead of 5A rival Mackenzie Haight of George C. Marshall. Colson finished 32nd at the national finals, which he chalks up to a conservative start to the race.
"Throughout the entire first mile, I couldn't take two steps without almost kicking someone," he said. "I hadn't been in a race like that before, with more than two or three people running with me. I wish I had gone out and led a little, so I could have run like I'm used to."
In contrast, his best race of the year, physically and mentally, was the Oatlands Invitational in late September in Leesburg.  As was his strategy all year, he hung back in a pack that included top runners from Virginia, Maryland and West Virginia, including Virginia 6A champion Jack Stoney of Oakton and Maryland 2A champion, Poolesville's Chase Weaverling, plus Haight. He burst into the lead halfway though and ran away from the pack on a extremely hilly third mile.
Outside of running, he spends most of his time playing the trumpet and "studying as much as I can. I don't do a ton of activities, but what I do, I want to make sure I can do really well."
In the fall, he'll go to Harvard, where he plans to run cross country and study applied math.
"I've always been a math guy, and lately I've become a physics guy," he said. "I'm not sure what I want to apply math to, but I'll figure it out when I get to college."
Recent Stories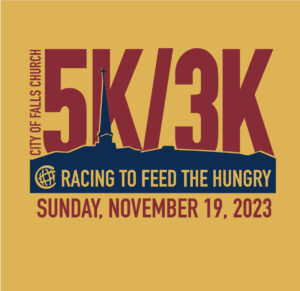 The out and back Falls Church City 5K/3K course is mostly flat on the W&OD Trail starting and finishing at 103 Columbia Street. Overall male and female winners earn free shoes and medals are awarded to all categories. Great family