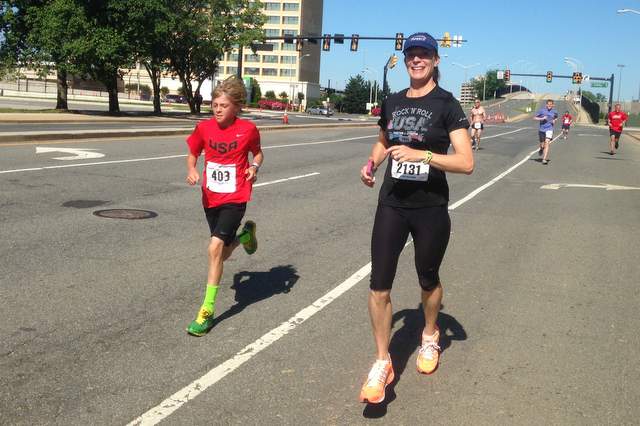 Age group world record
Falls Church's Reinhardt Harrison broke an age group record for 10-year-olds at the Alexandria Running Festival Half Marathon May 25, running 1:35:02 to eclipse Noah Bliss' 1:37:15, set three weeks earlier. U.S. athletes hold 17 of 85 single-age records for the half marathon, which are kept by the Association of Road Racing Statisticians. Harrison set a world record for 10-year-olds at 10 miles at the Cherry Blossom Ten Mile in April, running 1:11:24.
In memorium
James Vollmer, co-head cross country coach at Poolesville High School and assistant track and field coach at Watkins Mill High School, died at age 60 May 26 of an apparent heart attack, according to Watkins Mill. He also served as a security guard for Montgomery County Public Schools for 25 years. Kevin Milstead remembers him on MoCo Running.
State meets
Washington, D.C. and Maryland have held their state track championships, with Virginia's meets coming up this Friday and Saturday. The local distance race winners:
D.C.
Girls
800 Jessie Foster, Georgetown Visitation- 2:23.90
1600 Jessie Foster, Georgetown Visitation- 5:13.84
3200 Katherine Treanor, Georgetown Day School – 11:52.39
Boys
800 Abdur-Rahman Kelly, Roosevelt- 1:59,78
1600 Aidan Pillard, Georgetown Day School- 4:30.33
3200 Griffin Colaizza, Georgetown Day School- 9:51.07
Maryland
Girls
4A
800 Clara Severe, Walt Whitman- 2:14.54
1600 Nora McUmber, Bethesda-Chevy Chase- 5:01.74
3200 Nora McUmber, Bethesda-Chevy Chase- 10:45.68
Boys
2A
800 Terrell Green, Douglass- 1:55.24
1600 Terrell Green, Douglass- 4:18.89
3200 Chase Weaverling, Poolesville- 10:25.37
4A
800 Urgy Eado, Thomas S. Wootton- 1:54.88
1600 Diego Zarate, Northwest- 4:15.95
Recent Stories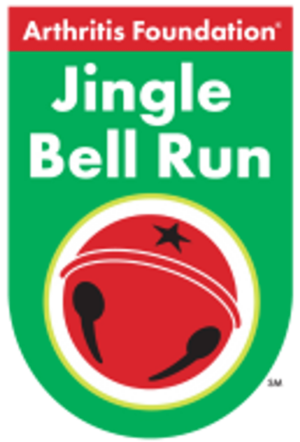 Be part of the original festive race for charity and signature Arthritis Foundation holiday event! Wear your favorite holiday attire and together, we'll jingle all the way to a cure! Register as an individual or bring a team of friends,