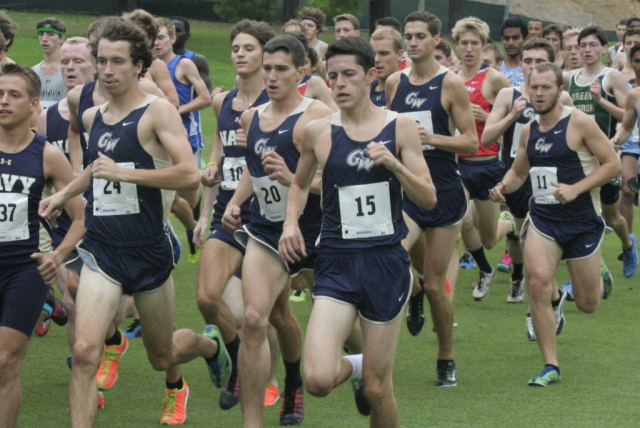 Five local college teams battled on the Naval Academy golf course, with the Salty Dog Invitational serving as a de facto D.C. championship, since all of the teams compete in different conferences.
[button-red url="http://www.navysports.com/sports/m-xc/stats/2014-2015/mensvarsityrace.html" target="_self" position="left"] Men's Results [/button-red]On the men's side, American University (Patriot League led the D.C.-based teams in the men's race, finishing second to Navy, which all but closed out team scoring with the top four finishers. Nicholas Regan and Brendan Johnson led the Eagles in fourth and fifth place. George Washington (Atlantic 10) followed in sixth, with Howard (Mid-Eastern athletic Conference) in eighth and Bowie State (Central Intercollegiate Athletic Association) in 10th.
[button-red url="http://www.navysports.com/sports/w-xc/stats/2014-2015/womensresults.html" target="_self" position="left"] Women's Results [/button-red]George Washington led the local teams in the women's race in fifth, with Big Ten rookie Maryland in seventh,  and American, Howard and Bowie State finishing ninth through 11th.
Colonials coach Terry Weir was excited to see his underclassmen run so well. Though they only raced six men, the Colonials' top five were all underclassmen. Likewise, their women's team had freshmen and sophomores in their top four, with freshman Miranda DiBaiso in the lead in
"Our first three ran really well," he said. Junior Ryan Tucker (25:35, 20th) was about 30 seconds faster than last year."
Freshman Ryan Depinto was a surprise in 27th, in 25:53.
"We don't like running our freshman at this race, but he came in and did what we needed," Weir said.
It's the best start we've had in a while.," he said. "They all put a lot of work in over the summer. We have some time to work on our depth issues and put a pair of top-fives together.
"Our number four needs to be closer to number three," said sophomore Seamus Roddy, noting later that he was the Colonials' number four.
Howard coach Charles McDade saw a lot of promise out of his runners.
"They showed a lot of heart, everyone dug in on the last hill," he said. "I was very happy with what I saw."
He pointed out senior Giovani Mowatt, a converted 800 meter runner who was racing 10 times his typical distance. His 50th place finishing time of 27:04 was a personal record.
"The first mile, I was just trying to run with everybody else," he said.  "I was trying trying my best, but I wasn't taking any chances. I could tell my kick was too strong, I felt too good. If I distributed my energy a little better during the race, I could have run faster probably."
Gallaudet University played host to its first cross country meet in 23 years.
Recent Stories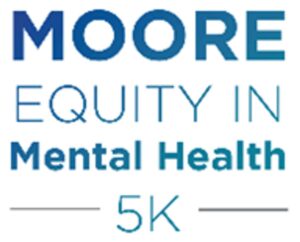 About APA's MOORE Equity in Mental Health 5k
The APA's Division of Diversity and Health Equity invites you to join us in combating mental health inequities facing young people of color and in honoring mental health advocate Bebe Moore Campbell.