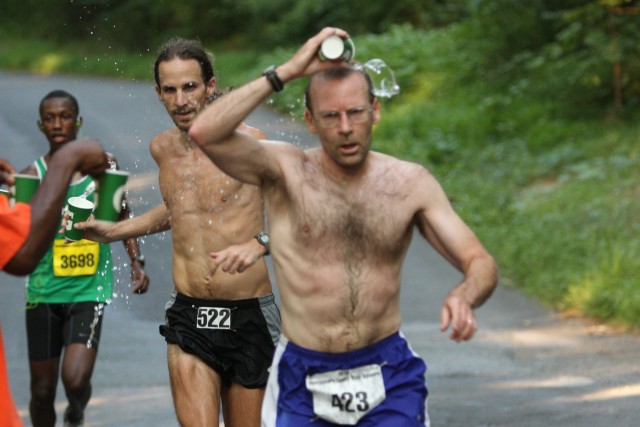 Despite closing the books on the hottest May on record, local meteorologist Alex Liggitt doesn't think the rest of the summer will be as far out of line.
Liggitt, a meteorologist for ABC 7 who moonlights as the Running Weatherman, said that although May 2015 was the hottest since 1871, with 20 days with high temperatures above 80 and seven days above 90, he didn't expect the rest of the summer to deviate as far from historical averages.
"I can't see the rest of the summer being seven degrees above average," he said. "Maybe one or two degrees, but there's nothing to indicate this will continue. El Nino will not be as much of a factor (in bringing warmer Pacific Ocean air our way).
"It's safe to say we'll have a typically-hot summer, with highs (at least) in the 80s. July will be the hottest month, and by August people will be pretty well acclimated. It could happen a little earlier, given how hot May was."
That doesn't mean it will be cool, by any stretch. Of July's 31 days, only three have not recorded highs of 100 or hotter.
Humidity will be another story, with the typical mugginess coming in from the Gulf to set up shop east of the Blue Ridge Mountains.
"You can see dew points drop 15 or 20 degrees if you go west of the mountains," Liggitt said.
* * *
My frame of reference for summer weather in D.C. is based on a two-day double in July 2010.
Part one: the Crystal City Twilighter. By gun time, the temperature dropped from July 24's high of 1010, but not by much. The announced reading was 96 degrees, and despite plenty of water on the course, the idea of "racing" became funny, funny joke someone told me, rendered even funnier when I heard that five people actually broke 15:00 during the race.
The next morning, I was up in Boyds, Md. for the Riley's Rumble Half Marathon. Before the start, officials announced the race would become a fun run, because it was just too dang hot to encourage competition. The ground was still radiating heat from the day before, and the air was thick with humidity that would culminate in a raging thunderstorm hours later. No matter, with a good five-mile warmup, I planned to make my long run out of the day, but within three miles of the start I slowed to a walk at the bottom of a hill and decided I had seen enough and was finally done poking the bull called D.C. summer.
From then on, I would make no serious plans for my running between Memorial Day and Labor Day. If the weather was nice, I would treat myself to a longer run, but I would treat those days as exceptions to the norm.
Liggitt sets some boundaries for his running during the summer, avoiding temperatures higher than 90 or dew points above 70. When he has to get a run in, he does it at dawn, the coolest point of the day.
"Heat advisories are no joke," he said. "Those are aimed at people who aren't doing something that raises their body temperature, so they're even more important for runners."
Sunit Mitra of Silver Spring also lets the thermometer dictate his running, even as far as to let the calendar run the show.
"Usually I don't run this late into the year," he said May 17 after the Capitol Hill Classic 10k. "I run mainly in colder months. I'll go out if it's under 70 degrees."
But Kevin McNab, a D.C. resident who grew up in Missouri and ran at Texas A&M University, feels more in touch with his body when racing in the heat.
"I start to feel my legs more acutely," he said. "It's like they're becoming sentient and they're more responsive. They come alive."
It's all relative. For McLean resident Alan Faneca, running in any weather beats the training camp workouts with the Steelers, Jets and Cardinals during his 13-year NFL career. The former guard grew up in Houston and played college football at Louisiana State University, where dew points above 70 degrees are the norm around the clock.
"Hot is all relative to what people are used to," he said. "It feels a lot better running any time of day around here than it did putting on 20 pounds of pads and being on the field for a few hours."
After retiring from the NFL, he lost more than 100 pounds from his 316 pound playing weight and took up running, recently clocking 1:44 for the Alexandria Half Marathon.
Even with his lifetime of acclimation, he shoots for morning runs.
Recent Stories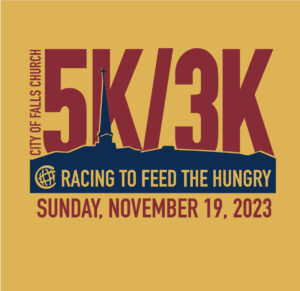 The out and back Falls Church City 5K/3K course is mostly flat on the W&OD Trail starting and finishing at 103 Columbia Street. Overall male and female winners earn free shoes and medals are awarded to all categories. Great family