We've had five days to dig out of Jonas's snowfall and results are about what we saw after snowfalls last year, with few surprises. Thank you to everyone who has chimed in with their observations! We've seen a lot of progress on Friday alone, so if you see more open on Saturday, let us know for the benefit of Sunday runners.
Green: Clear and closed to traffic
Yellow: Clear but open to traffic
Orange: Passable but not great
Red: Reportedly not cleared
Zoom in for more detail. Read on below the map.
The best bets for a long run this weekend are the Capital Crescent Trail south of Bethesda, Beach Drive in Rock Creek Park and the Custis and Four Mile Run trails in Virginia.
You can get a decent workout in West Potomac Park using Ohio Drive and Buckeye Drive, and Hains Point in East Potomac Park was clear as of Friday at noon.
We've heard that the Mount Vernon Trail is bad away from Old Town Alexandria, and most of the W&OD is packed snow. Some high school track teams have been known to shovel lanes on the tracks, but if you're heading out looking to run on one, be flexible with your timing because those lanes will be in high demand.
Comment or send updates to [email protected]. I will attempt to add them when I am able.
These maps are based on my collected reports and my own personal observation. They do not carry any guarantee that conditions have not changed or that it is impossible to slip. RunWashington is not liable for injuries suffered as a result of running, outdoors or indoors. While running when the temperature is below freezing, watch for ice anywhere along these routes.
Recent Stories
Fairfax County Detectives have arrested and charged a 42-year-old Herndon man with crimes related to indecent exposures near the Washington and Old Dominion Trail in August, the department reported.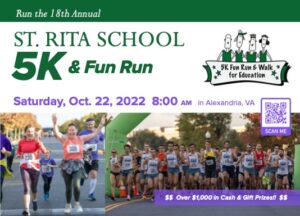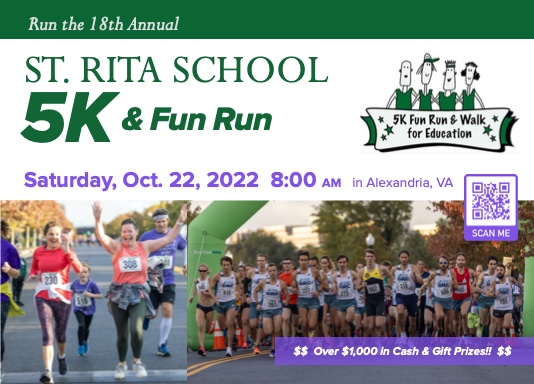 The 18th annual St. Rita 5K & Fun Run is a fall classic on treelined streets through beautiful Alexandria, Va.
Certified & chip-timed 5K follows a flat, fast, out-and-back course through Potomac Yard.
The morning festivities includes a live DJ,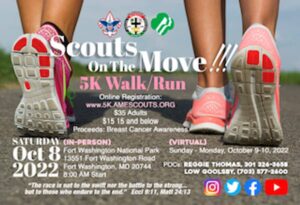 The Association of African Methodist Episcopal Scouts' (AAMES) 1st Annual 5K In-Person/Virtual Run-Walk Race
In-Person:
Saturday, October 8, 2022 at 8:00 A.M.
MARYLAND
Fort Washington National Park, 13551 Fort Washington Road, Fort Washington, Maryland 20744