The NCAA Division I Track and Field Championships are June 8-11 in Eugene, Ore. and 10 runners with local connections, two of whom went to high school in Northern Virginia, are among them.

Men's 3,000 meter steeplechase
Darren Fahy (Georgetown)
Scott Carpenter (Georgetown)
Men's 5,000 meters
Thomas Curtain (Virginia Tech/Loudoun County High School)
Steven Flynn (George Mason)
Sean McGorty (Stanford/ Chantilly High School)
Men's 10,000 meters
Jonathan Green (Georgetown)
Women's 800 meters
Emma Keenan (Georgetown)
Sabrina Southerland (Georgetown)
Sara Schmidt (Georgetown)
Women's 1,500 meters
Andrea Keklak (Georgetown)
Women's 5,000 meters
Katrina Coogan (Georgetown)
Though he didn't qualify for the NCAA championships, Georgetown's Ahmed Bile, who went to Annandale High School, ran the fastest 1,500 meter time in the NCAA when he hit 3:37.73 at the Princeton Qualifier.
Georgetown's Mike Smith, coach of the women's track and cross country teams since 2012, was named director of the men's and women's track and field and cross country.
Recent Stories
Fairfax County Detectives have arrested and charged a 42-year-old Herndon man with crimes related to indecent exposures near the Washington and Old Dominion Trail in August, the department reported.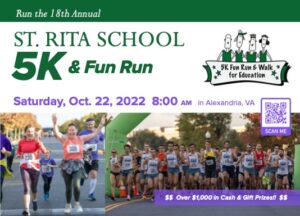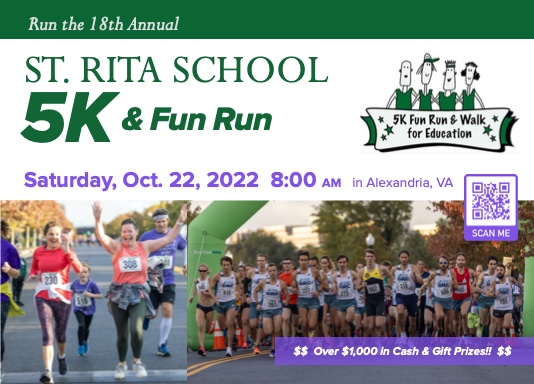 The 18th annual St. Rita 5K & Fun Run is a fall classic on treelined streets through beautiful Alexandria, Va.
Certified & chip-timed 5K follows a flat, fast, out-and-back course through Potomac Yard.
The morning festivities includes a live DJ,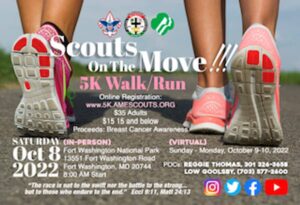 The Association of African Methodist Episcopal Scouts' (AAMES) 1st Annual 5K In-Person/Virtual Run-Walk Race
In-Person:
Saturday, October 8, 2022 at 8:00 A.M.
MARYLAND
Fort Washington National Park, 13551 Fort Washington Road, Fort Washington, Maryland 20744