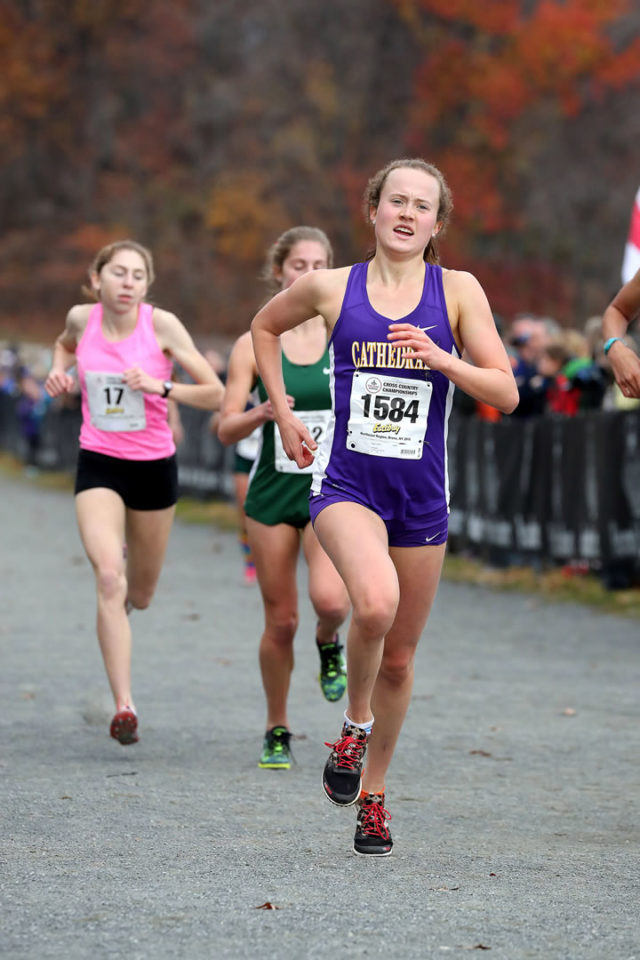 Six D.C.-area runners made the two national cross country championships, with Kate Murphy repeating as Nike Cross Southeast champion and leading Lake Braddock to its second straight appearance in the championship and Page Lester making history as the first female runner from Washington, D.C. to make the Foot Locker Cross Country Championships. Richard Montgomery's Rohann Asfaw and Loudoun Valley's Peter Morris both made the national meet on the boys' side. A year after she missed out on the Foot Locker finals, George Marshall junior Heather Holt qualified by finishing second at the South regional. Along with Lester, from the National Cathedral School, Walter Johnson's Abbey Green advanced from the Northeast meet.
Murphy was the first of seven local girls in the top 50 at the southeast meet in Cary, N.C., running 17:13. McLean sophomore Caroline Howley was 23rd in 18:35, with Lake Braddock senior Sam Schwers in 26th (18:39), Paint Branch junior Yasmine Kass one point and one second behind, Lake Braddock senior Taylor Kitchen another second back in 32nd place, Loudoun Valley junior Natalie Morris in 38th (18:47) and Lake Braddock junior Sarah Daniels in 18:49 for 41st place.
The second place Bruins team, which also included senior Shannon Browing (58th in 19:05) and Emily Schiesl (65th in 19:09) will race in Portland, Ore. Dec. 3. They'll be joined by Asfaw (15:15) and Morris (15:25) — behind winner Brodey Hasty's 14:54 winning time — who qualified as individuals. Morris (seventh), junior Colton Bogucki (15:34 for 11th) sophomore Jacob Hunter (15:43 for 20th) led Loudoun Valley's team — the Jungle — to third place.
Five other locals joined them in the top 50. Lake Braddock senior Conor Lyons finished 22nd in 15:47, Edison junior Yared Mekonnen ran 15:52 for 28th, Bethesda-Chevy Chase junior Adam Nakasaka was 33rd in 15:55, James Madison junior Zach Holden was 39th in 15:58 and Gonzaga senior Harry Monroe was 45th in 16:02.
In Charlotte, Holt was two seconds behind Footlocker South winner Nevada Mareno's 17:21 to qualify for her first national final. Holt's Virginia 5A rival Emma Wolcott was 15th in 18:02 and South Lakes' Olivia Beckner was 18th, one second behind Wolcott. Patriot senior Rachel McArthur was 41st in 18:35 and Fairfax junior Chloe Tran was 47th in 18:47.  On the boys' side, Marshall's Patrick Lynch (21st) and Thomas Jefferson's Saurav Velleleth (27th) ran 15:36 and 15:44, respectively. The Foot Locker final is Dec. 10 in San Diego.
At the Northeast regional, Lester was the first girl from a D.C. school to make the finals, and the first D.C. student since 2001 to qualify. From a few miles north, Green is the second Walter Johnson runner to make the final, after Sally Glynn, who was second in 1994. She is also the first D.C.-area Maryland runner to make the final since Sherwood's Solomon Haile won the race in 2008. Then-St. Albans senior Tai Dinger made the Foot Locker final in 2013.
Lester was fifth in 18:04, behind winner Alyssa Aldrige in 17:40 and trailing Annapolis senior Maria Coffin (third in 17:59), who has won the last two Maryland 4A championships over Green, who was ninth in 18:08. Behind Lester and Green, Poolesville sophomore Nandini Satsangi finished 29th in 19:04. Leya Salis, a former Oakton runner now living in New Hampshire, finished 16th in 18:47. DCXC senior race winner Hayley Jackson was fifth in 18:05. The Poolesville duo of Andrew Lent (16:22) and Ryan Lockett (16:41) finished 28th and 46th, respectively.
Recent Stories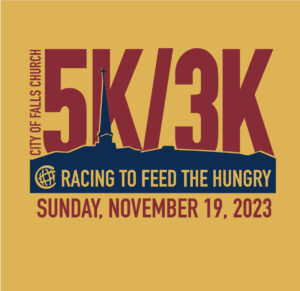 The out and back Falls Church City 5K/3K course is mostly flat on the W&OD Trail starting and finishing at 103 Columbia Street. Overall male and female winners earn free shoes and medals are awarded to all categories. Great family