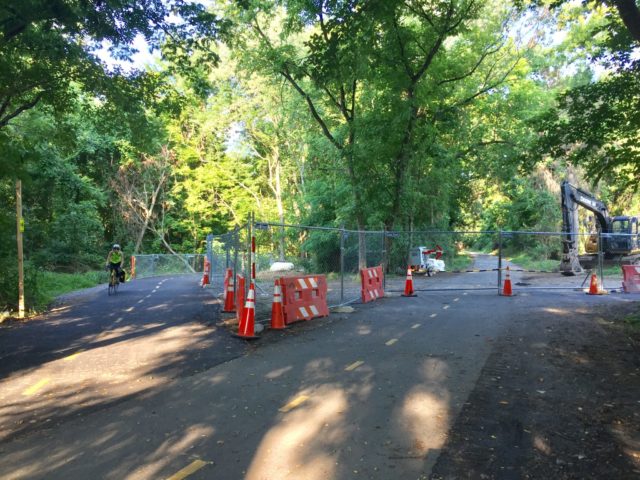 Repairs to a water pump outside of the Foundary Branch Tunnel is forcing a detour of the Capital Crescent Trail until at least late November.
Sean Graham has been hired to coach the American University track and cross country teams. He was most recently an assistant at the University of Kentucky and previously served as an assistant at American, and a volunteer assistant at George Mason.
A handful of runners with local connections competed at the IAAF World Championships this weekend.

Georgetown alumna Emily Infeld finished sixth in the 10k, running 31:20.45 behind Ethiopian winner Almaz Ayana's 30:16.32.
Stafford's Serena Burla, formerly of Falls Church, was 11th in the IAAF World Championships Marathon, running  2:29.32, Lindsay Flanagan, formerly of Silver Spring, finished 37th in 2:39.27.  Bahrain's Rose Chelimo won in 2:27.11. Hiruni Wijayaratne, a Herndon alumna running for Sri Lanka, made it halfway before dropping out.
Edose Ibadin, a District Track Club member competing for Nigeria, ran in the 800 meter heats, finishing in 1:46.51. He was the second non-qualifier for the semifinals, 0.09 seconds out of the last advancing spot.
Recent Stories
Fairfax County Detectives have arrested and charged a 42-year-old Herndon man with crimes related to indecent exposures near the Washington and Old Dominion Trail in August, the department reported.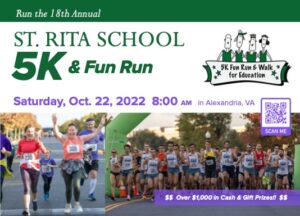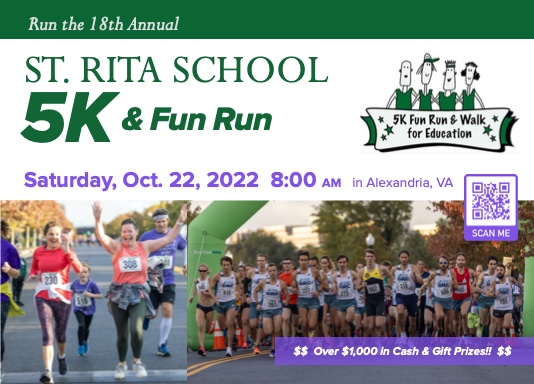 The 18th annual St. Rita 5K & Fun Run is a fall classic on treelined streets through beautiful Alexandria, Va.
Certified & chip-timed 5K follows a flat, fast, out-and-back course through Potomac Yard.
The morning festivities includes a live DJ,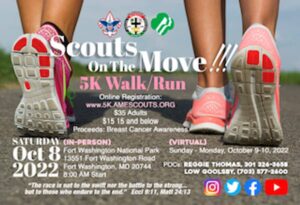 The Association of African Methodist Episcopal Scouts' (AAMES) 1st Annual 5K In-Person/Virtual Run-Walk Race
In-Person:
Saturday, October 8, 2022 at 8:00 A.M.
MARYLAND
Fort Washington National Park, 13551 Fort Washington Road, Fort Washington, Maryland 20744