Beach Drive would reopen to through traffic after Labor Day under a proposed plan by the National Park Service, which has mostly closed the road since April 2020 to allow for more room for physical distancing during the COVID-19 pandemic.
NPS is accepting comments until 11:59 p.m. Thursday Aug. 11 on its plan, which would formalize weekday closures between Memorial Day and Labor Day. That would increase the existing policy to close the 4.2-mile stretch on weekends and holidays, but rolls back what had been a nearly-2.5-year closure to allow for more physical distancing during the pandemic. That closure has allowed for a dramatic increase in daily use by runners, cyclists, walkers and more.
"Like many throughout the community, we think NPS should reconsdier reopening upper Beach Drive to cars to maintain an important trail connection through Rock Creek Park throughout the year," said Kalli Krumpos, manager of the Washington Area Bicyclist Association's Capital Trails Coalition.
The pandemic and subsequent road closure followed just months after the completion of a three-year, $33 million project to completely rebuild 6.2 miles of Beach Drive between the Maryland line and the bottom of Shoreham Drive. The preference comes despite support from both the D.C. and Montgomery County councils to continue the closure.
"In this decision, we were really trying to strike a balance," said Rock Creek Park Superintendent Julia Washburn, "to create equity for the various people who need and want to use the road."
Describing the decision as multi-layered, she cited concerns that increased park use over the last two years had bled into forested areas, where users created their own trails, often with unleashed dogs. Users had notably created pathways between 16th Street NW and Beach.
"We have seen a vast increase in the social trails or basically off-trail use of the park and an increase in dogs off leash in that part of the park throughout the year, so we're hoping with having the road part of the time open to vehicles during a lot of the year, that may hopefully lead to a decrease of the impacts that we are seeing to the forest and to the habitat," Washburn said during a July 18 meeting.
Allowing greater pedestrian use during the summer months would coincide with when the vegetation was thickest, discouraging the formation of social paths.
Washburn also recounted concerns that closure to motorized traffic limited enjoyment of the park by users with mobility concerns.
Although the 4.2-mile stretch of Beach Drive was initially closed entirely to traffic, NPS opened portions of the road north of Joyce Road to allow for access to various picnic areas. A total of 2.7 miles of Beach, along with the entirety of Ross Drive and Sherill Drive, are closed to traffic, with sections of 0.6 miles, 0.5 miles and 1.6 miles of Beach Drive closed.
Though NPS considered closing one lane of Beach Drive to allow for non-motorized use, those plans were dismissed out of safety concerns and limitations posed by park police staffing levels.
Washburn stressed that the plan was dynamic and subject to change,
"We'll be reevaluating at certain times and we have the option to create a different management alternative in the future based on how everything is going," she said.
However seriously NPS has taken concerns about social trail formation, little to no signage discouraging that behavior has been on display in and around Rock Creek Park over the last two years.
Recent Stories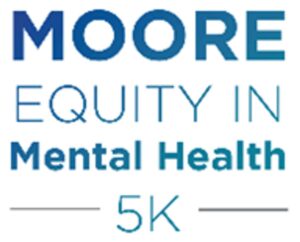 About APA's MOORE Equity in Mental Health 5k
The APA's Division of Diversity and Health Equity invites you to join us in combating mental health inequities facing young people of color and in honoring mental health advocate Bebe Moore Campbell.