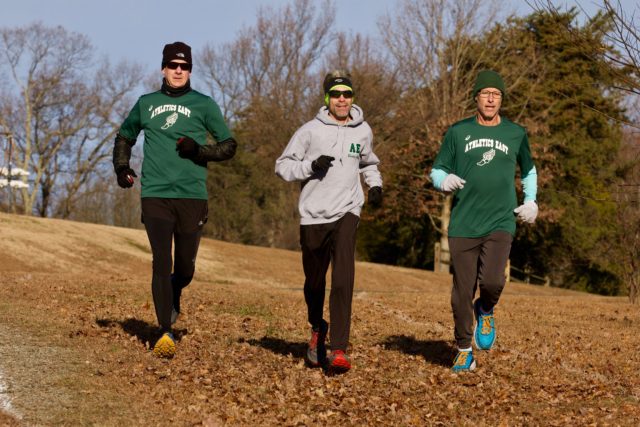 If David Sullivan meets someone and tells them he's a runner, they invariably ask him if he does marathons. 
He blanches.
"To them it's like nothing else exists," he said. "But I get it."
Not so for Sullivan and the members of his Athletics East Track Club who will race at the USATF National Club Cross Country Championships this Saturday at Lehigh University. 
Of the 16 masters runners who will compete for the club's teams, 14 are D.C.-area locals, and Sullivan, of Kingstowne, hopes to keep giving runners over 40 a life beyond the marathon grind.
He found West Springfield resident Bob Briggs at Burke Lake one weekend earlier this year, during the club's weekly Saturday run.
"David came up to me and said, 'Hey, you look like a pretty fast old guy – want to run with us?'" Briggs said. Briggs is 62 and shooting for a sub-3 at the Houston Marathon in January. Soon enough, Briggs became a member of Athletics East, which Sullivan managed and coached while living in his native Boston, then revived in 2018. 
0
Comments