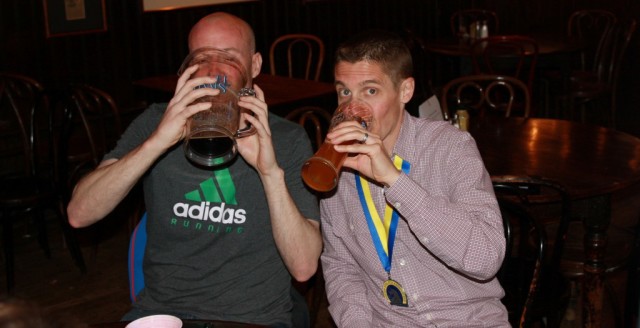 Show us your Runspringa
The mylar blanket, the medal, even the shoes, they all come off. The painful shower, alerting you to chafing that went unnoticed in the heat of the race, washes away the last of the sweat that went into this whole enterprise.
It's time for a break, either by choice — and in the name of good sense — or by necessity, because the thought of running again right now seems almost barbaric. If you don't think so, just try walking down a flight of stairs.
Maybe it was a PR, a BQ or a OTQ. Maybe it was a disaster. Either way, it's over and life is back to normal.
What will that life be?
The Amish have a tradition — Rumspringa — in which their teenagers live in the secular world to decide what life they want to lead, if they want to come back. Marathon runners do the same thing. They toss their training logs aside, stay out late, eschew the (sometimes) monastic life they'd built for themselves. And they figure out if it is really for them. It's Runspringa.
0
Comments