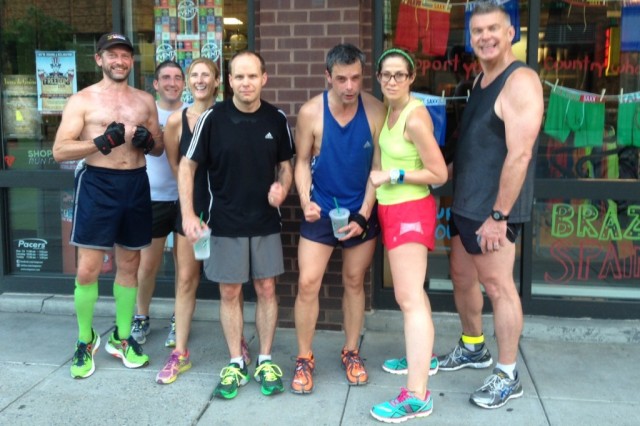 When nearing the end of an hour-long run in this hot and humid weather, the last thing you want to put your body through is a full on sprint. But just a few weeks ago at approximately 6:05 a.m., several runners of the Pacers 5 a.m. running group spent the last few minutes of their run sprinting as fast as they could.
As the group made their way down 13th Street, N.W. toward P Street, several runners of the group passed a woman holding a bag and a man walking as they described, "close behind her."
Kayla Nicolay, the group leader, said something "didn't look right" as they noticed the man walking up close behind the woman with a large bag.
"He was really on top of her," she said. "I had this really weird feeling when we passed them. The man looked at all of us so I thought, 'okay, he made eye contact, he knows we're all here.' But then we made it to the corner and she screamed."
Fortunately, there were another four runners of the group close behind.
"I didn't see him take it but I physically saw him running with it and I knew it wasn't his," said Ody Odell. "So that's when I screamed…and threw my water bottle at him."
But not everyone in the group had realized what had happened at first—it's not that uncommon for a runner to scream out loud when they fall.
"When I turned around and heard someone scream, I thought someone had fallen," said Katie Makris who was running with the first group and hadn't seen what happened. "But when I saw someone throw a water bottle at the man, I thought, 'what is going on back there?'"
Subsequently, the man ran into the street.
"We all took off after him," Nicolay said. "And we were all screaming at him, drop the bag, drop the bag!"
As the group chased after him, the man kept turning around only to find that he wasn't making much ground from the group.
Just a few strides later, the guy tripped and one of the group members who close enough to reach his shirt was able to grab the bag.
Nicolay said at that point, everyone backed up.
"The whole point was to get her bag and we didn't know what was on him. He kept running…and we called 9-1-1" Nicolay said.
Nicolay added that the threat of petty crime had already made members of her group more vigilant. That, crossed with familiarity of the areas in which they run, breeds heightened awareness.
"We've been running the same areas for years so you just sort of pick up on what's normal and what's not," Nicolay said.
Perhaps chasing after a mugger wasn't exactly how the group preferred to spend the last quarter mile of their run, but it was a win-win for the group who had done their good deed of the day and also woke up a few fast-twitch muscles.
Recent Stories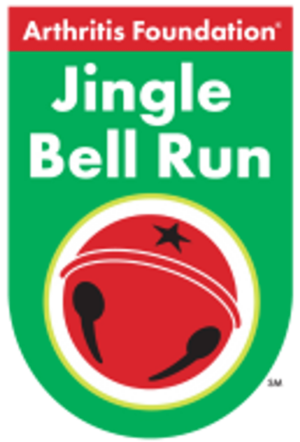 Be part of the original festive race for charity and signature Arthritis Foundation holiday event! Wear your favorite holiday attire and together, we'll jingle all the way to a cure! Register as an individual or bring a team of friends,