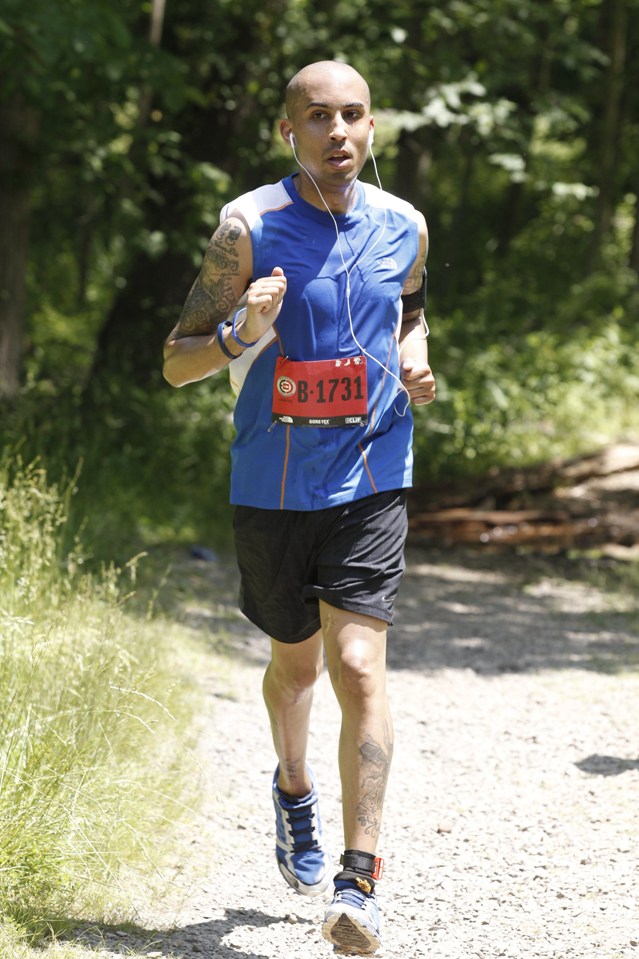 Jon Deitchman was 16 when he fell to the floor in the fourth quarter of his high school basketball game. He was having a heart attack.
"I wasn't feeling good in the fourth quarter, got dizzy, passed out and woke up in the intensive care unit in a Fairfax hospital," Deitchman, now 33, recalled. "It was terrible. To make it worse, just three weeks before that my mother passed away from a heart attack."
The physical impact of the heart attack paired with the emotional stress of his mother's death kept Deitchman from his main form of stress relief: sports. For eight years, he put dreams of resuming athletics behind him.
Now, 17 years later, Deitchman will be at the starting line of the Marine Corps Marathon to run in honor of his mother.
"I am running for her," he said. "She wouldn't give up."
Heart defects are more common in boys than in girls, according to Brenner Children's Hospital. "And basketball seems to be the riskiest sport, we think because of the quick sprints," Dr. Wesley Covitz said on the hospital's website.
Although they are rare, heart issues in athletes can be deadly.
According to the Cleveland Clinic, for athletes under 35, most sudden cardiac deaths occur in males while playing team sports. It's rare – about one in 100,000 to one in 300,000 athletes – but shocking.
In athletes 35 years and older, sudden cardiac death occurs more often while running or jogging – about one in 50,000 marathon runners die annually.
It was a long road for Deitchman to get to the start line of his first marathon, the Baltimore Marathon in 2008.
The high school basketball game was to be Deitchman's first game back since his mother had died. "It meant a lot for me to be playing in it," he said. "I figured sports would help get my mind off what was happening at home."
Instead what happened on the court changed his life. Within a few months, doctors regulated Deitchman's heart with medication and a few years later after two surgeries, they gave him a clean bill of health. But nothing the doctors said changed the way Deitchman was feeling.
"I didn't believe when the doctors said I was safe to be as active as I wanted so I still didn't run," he said. "I stopped playing basketball and running. I stopped doing everything for a long time because I was scared to move – scared to do anything at all. I was scared to even just walk through campus at George Mason."
Deitchman said he couldn't pinpoint exactly what was holding him back, but one day in his senior year of college, things changed.
"I looked at myself in the mirror. I decided 'I am not going to live like this. I am going to let myself go out and run,'" Deitchman said. "I know that my mom would have been enraged if I sat at home and did nothing."
"I laced up my shoes and went. I felt free. Good again.  You do your greatest thinking when you're running. I was able to get over what I'd been through over 8 years in a matter of three miles. I was addicted."
The Marine Corps will be Deitchman's fourth marathon, but he said it's the most meaningful.
"For me this race means the most," he said. "My father was in the Army, so supporting the military as a whole is important to me. It truly is the people's marathon. Seeing Marines out there running in their full gear is so inspirational."
Using Hal Higdon's "Novice 2 marathon" training plan, Deitchman, a Fairfax resident, runs four or five times a week and is shooting for a sub-four hour race. But to him, the most important thing is getting out there.
"When I run I think about a lot of the kids who are in the hospital with heart conditions. I take those kids on my back because I was there," Deitchman said. "If I had listened to all of the people in my life who said 'don't run' or 'you can't do that' I never would have gotten to where I am now. If you believe in yourself you can do it."
Recent Stories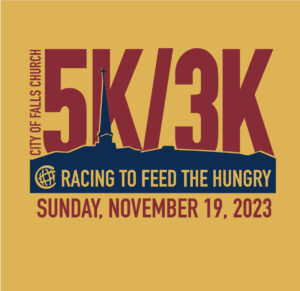 The out and back Falls Church City 5K/3K course is mostly flat on the W&OD Trail starting and finishing at 103 Columbia Street. Overall male and female winners earn free shoes and medals are awarded to all categories. Great family