Draw a finish line anywhere in Maryland and just wait for Diego Zarate and Evan Woods will come barreling to claim it.
It's been happening the last two years and the rivalry saw its closest finish yet Saturday at the Montgomery County Cross Country Championships.
They charged into the chute at Bohrer Park, both timed at 15:48 after a furious kick by Woods in the last 150 meters put the race back in contention.
"Black! Blue!" the referee called out, noting Northwest senior Zarate had the edge over Woods, a senior from Walt Whitman.
The two have been at each others' hips the last two years, with Zarate turning the tide in their junior track season after Woods had his number throughout cross country, albeit by one second at the state meet.
The three-judge games committee — Quince Orchard's Seann Pelkey, Gaithersburg's Herb Tolbert and Albert Einstein's Eric Da Sliva — unanimously upheld the referee's ruling.
Zarate kept an unbeaten streak going with his first cross country win over Woods.
"I planned to go out from the start, take it out real fast, but Evan kept on me," he said. "This is the first time this season I've really had to race.
"When we got in the chute, I heard the screams get louder and I knew he was coming up on me, I just didn't know where he was."
Zarate led most of the race until Woods caught up in the long, lonely loop in the second mile and moved ahead.
"It was a game of cat and mouse for a while," Zarate said.
The two will have duels ahead at the region and state meets, and both have sophomore sisters who run for their varsity teams.
"It's every time with him," Woods said. "At states in the mile, I went with 200 to go (in the 1600) and he caught me with five meters left. I can't forget that. I fell asleep toward the end until I realized he had gapped me. That kick was all me not wanting to lose."
Woods and fellow senior Amir Khaghani led Whitman to the boys' team title with 104 points over Winston Churchill's 141.
[button-red url="http://www.mocorunning.com/meet.php?meet_id=3010″ target="_self" position="left"] Results [/button-red]"That's just hard work," said coach Steve Hays. "We've had a great two weeks of practice and everyone had a good race today. We have another 10 days and This is a big indicator of how we're going to do in the postseason. Our regional qualifier is a pared down meet of this. If we do pretty well here, I think we can do pretty well in the postseason. Our number seven runner finally ran in the 17s, I think that's a good idea of the kind of depth we have."
The individual race on he girls' side was less dramatic, with Bethesda-Chevy Chase senior Nora McUmber cruising in the last half mile to her third straight county title in 18:12 over Winston Churchill senior Lucy Srour (18:41), who won the title as a freshman. The tension in that race came from the first invitational meeting between B-CC and Walter Johnson, which edged the Barons at the 2013 state meet, after surprising them at the regional qualifier.
Walter Johnson won this year's county meet 58-65, placing three runners between B-CC's first and second and edging the Barons' fourth and fifth runners by one place each.
"As a spectator I was able to watch it unfold and you can see how close they are in talent," said T.S. Wootton coach Kellie Redmond. "Simple shifts in individual positions were changing through the race, all of which would impact the final outcome.  It's obvious that every one of those girls is running for their team, which is awesome — to me that is exactly what cross country is about.  I think this battle will continue through the state meet and things will stay very interesting, especially … as the competition changes some at the regional and state meet. Both WJ and B-CC are extremely talented and gutsy teams, you can't help but root for both of them."
It's been a good season for Walter Johnson, and coach Tom Martin is trying to keep that going. After seeing his girls looking out of sorts before the Eastern States Championship in New York last weekend, he knew another workout wasn't going to help their outlook.
"On Monday, we played capture the flag," he said. "It took their minds off racing, all the pressures of trying to be state champions again. We didn't want to get to the point where running stopped being fun, because then there's no reason to keep doing it."
Srour spoke from experience when taking pride in the class of 2015's performance, sweeping the top four spots, along with Lucie Noall (Clarksburg, 18:44) and Kiernan Keller (Walter Johnson, 18:54) before freshman Abbey Green finished a second behind teammate Keller.
"I've been that freshman before and it meant a lot that we were able to finish the way we did," she said. "We have a good class of runners and we showed it today."
Green came into the race buoyed by an excellent performance, 14:32 over 4k for fourth at the Eastern States Championship in New York the weekend before.
"A lot of people picked her to win," said Churchill coach Scott Silverstein. "She's good, but the difference between 4k and 5k is significant for a freshman."
Silverstein's runner, Srour, is running a solid season, following one interrupted in 2013 by injuries.
"She's racing very consistently," he said. "I don't think she's run above 19:00 this year, and in every race she's pushing the pace. She's not afraid to make the race happen, to do that work."
Srour took the lead from McUmber early and made a race of it until half a mile to go.
"Lucy was leading the race," McUmber said. "If I tried to make a move, she'd keep pushing, so that was motivating. This race  is like a celebration of running. We go to a preseason camp with a bunch of Montgomery County teams but this is when you get to see all of your running friends in one place. For some people this is the last time they'll be running. So it's sad, but exciting and fun. A lot of people PR here, so it's great to see people PR at their last race."
One runner who will be continuing this year is 2012 state champion Caroline Beakes, now in her third race back after a year off following a second stress fracture. She ran last year's junior varsity race at the county meet before ending her season. Her ninth place finish at the county meet was her third race of the year, following her debut at a dual meet against Poolesville and the Glory Days Invitational.
"Caroline has been in charge of her recovery," said Barons coach Chad Young. "She's been working with her doctor, her physical therapist and doing everything right to make sure she stays healthy. That's her focus, but she's coming along fitness-wise. She hasn't caught up to where she is used to being, mentally in terms of how fast she wants to race, but she's getting there."
Beakes is running three or four days a week, totaling around 10 miles, complementing heavily with cross training. It's been a long process, but with no question what has been drawing her back.
"My teammates," she said. "Being able to cross train helped, but they're so supportive that they made it easier to go aqua jogging because I knew who I was coming back to."
All-RunWashington
---
Tristan Colaizzi- Georgetown Day School- 6th, Third Battle, 15:52
Alex Corbett, Lake Braddock- did not race
Andrew Hunter, Loudoun Valley- 1st, Third Battle, 14:54
Amir Khghani, Walt Whitman- 4th, Montgomery County, 16:08
Alex Maguire, Fairfax- 15th, Third Battle, 16:20
Ryan McGorty, Chantilly- 2nd, Third Battle, 15:30
Kevin Monogue, Lake Braddock- did not race
Tim Ward, West Springfield- 10th, Third Battle, 16:08
Evan Woods, Walt Whitman- 2nd, Montgomery County, 15:48
Diego Zarate, Northwest- 1st, Montgomery County, 15:48
Lauren Berman, Robinson- 3rd, Georgetown Prep, 19:39
Xaveria Hawvermale, Chantilly- out for the season
Kiernan Keller, Walter Johnson- 4th, Montgomery County, 18:54
Casey Kendall, Oakton-  did not race
Allie Klimkiewicz, Oakton-  did not race
Ellie Leape, Sidwell- 4th, Georgetown Prep,19:50
Georgie Mackenzie, Heritage- did not race
Nora McUmber, Bethesda-Chevy Chase- 1st, Montgomery County, 18:12  
Emily Murphy, Walter Johnson- 8th, Montgomery County, 19:24
Amanda Swaak, James Madison-5th, Milestat, 18:38
All-D.C.
---
Liam Albrittain, Georgetown Day School- 46th, Third Battle, 16:56
Christy Andjalepou, Cardozo- 1st, DCIAA, 17:43
Jacob Floam, Gonzaga- did not race
Joey Gaines, St. Albans- 9th, Georgetown Prep, 17:39
Aidan Pillard, Georgetown Day School- 12th, Third Battle, 16:19
Peter Sikorsky, Gonzaga-  did not race
Will Wimbish, Gonzaga-  did not race
Erin Bell, National Cathedral- 16th, Georgetown Prep, 22:18
Lauren Cormier, Georgetown Visitation- did not race
Emily Kaplan, Georgetown Visitation-  did not race
Sami King, Field- 1st, Georgetown Prep, 19:05
Mayim Lehrich, Wilson- 1st, DCIAA, 21:42
Margaret Lindsay, Georgetown Visitation-did not race
Katherine Treanor, Georgetown Day School-  did not race
All-Maryland
---
Rohann Asfaw, Richard Montgomery- 3rd, Montgomery County, 15:59
Itai Bezerahno, Walter Johnson- 10th, Montgomery County, 16:29
William Kirk, Rockville- 64th, Montgomery County, 17:36
Alex Roederer, Walt Whitman- 12th, Montgomery County, 16:35
Colin Sybing, T.S. Wootton- 71st, Montgomery County, 17:43
Liam Walsh, Quince Orchard- 8th, Montgomery County, 16:15
Jack Wavering, Good Council- did not race
Claire Beautz, Poolesville- 11th, Montgomery County, 19:34
Sophie El-Masry, Richard Montgomery- 21st, Montgomery County, 20:08
Katriane Kirsch, Walter Johnson- 13th, Montgomery County, 40
Theresa Nardone, Poolesville- did not race
Lucie Noall, Clarksburg- 3rd, Montgomery County, 18:44
Julia Reicin, Winston Churchill- 18th, Montgomery County, 18:58
Lucy Srour, Winston Churchill- 2nd, Montgomery County, 18:41
All-Virginia
---
Johnny Pace, Westfield- 2nd, Milestat, 15:41
Bobby Dunn, Centreville- did not race
Anteneh Girma, T.C. Williams- 4th, Third Battle, 15:46
Robert Lockwood, W.T. Woodson- 4th, Milestat, 16:01
Matt Frame, West Potomac- did not race
David Falcone, W.T. Woodson- 179th, Milestat, 18:08
Aviad Gebrehiwot, Annadale- did not race
Kathryn Eng, Washington-Lee- 33rd, Milestat
Kelly Hart, Yorktown- did not race
Sara Freix, Westfield- 3rd, Milestat, 18:35
Leya Salis, Oakton-  did not race
Jillian Everly, Osbourn Park- 2nd, Milestat, 18:34
Kate Murphy, Lake Braddock-did not race
Morgan Whittock, James Madison- 10th, Milestat,18:52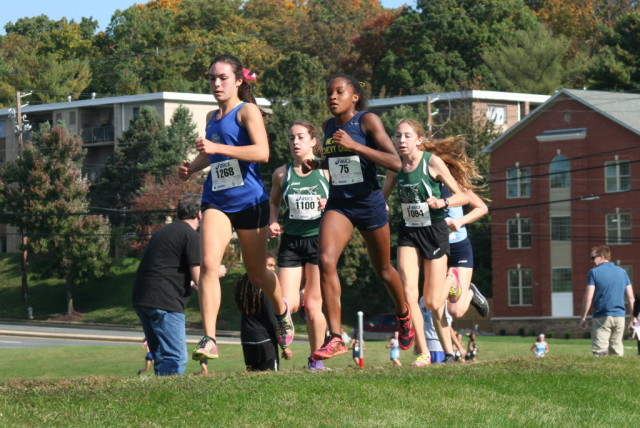 Recent Stories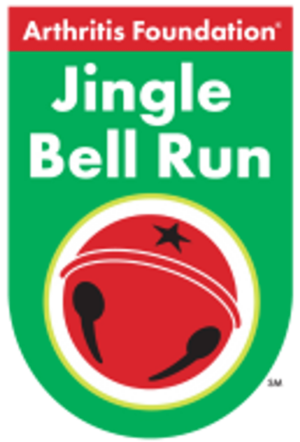 Be part of the original festive race for charity and signature Arthritis Foundation holiday event! Wear your favorite holiday attire and together, we'll jingle all the way to a cure! Register as an individual or bring a team of friends,