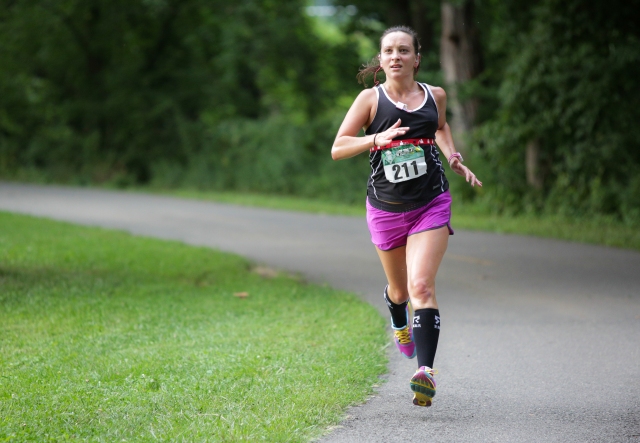 Dr. Breanna Gawrys, a captain in the United States Air Force, will conquer the 2014 marathon on much more training and sleep than she did during the 2013 Marine Corps Marathon.
"I was working a lot more — like 70-80 hours per week — so I didn't have a whole lot of time to get the training in so this year is going to be a lot better," she said.
Gawrys was referring to the long hours she spent as during her internship. But even with a time-demanding career last year, she still ran the race in 3:36:05.
"You've got to find the time to have the time," she said.
Now, a resident in family medicine at Fort Belvoir Community Hospital, she's getting a little more sleep and said she's had a few more hours to train.
"The energy of the spectators and to have the marines there is very inspiring," Gawrys said, adding that running next to wounded warriors also motivates her. "I keep coming back because it's one of my favorite races."
Gawrys was only 19 years old when she completed her first marathon, Marine Corps, and earned a spot in the Boston Marathon. She was second in her age group and came through the finish line in 3:30:04. Gawrys' first marathon experience was still fresh in her head.
"Some guy spit on my leg during the bridge. He wasn't intending to but it sort of ended up there."
But getting spit on didn't deter Gawrys in the least. Eight marathons later, she'll be aiming for a 3:25 to 3:30 finishing time in this year's race.
"I try to maintain a good mental attitude throughout the race so I've just trying to get myself in that mindset," Gawyrs said of her training. "I tried to incorporate Haines Point because that's usually the point where I find myself unhappy during the race so I've been trying to think positives thoughts during it."
Gawrys channeled her enthusiasm early on in college when she created the Duke Roadrunners.
"We would just sign up for races together and go run them," Gawrys said.
Even though she caught the marathon bug early on, she plans on sticking with the sport long term.
"I want to stay active with the sport and not get injured and not over do it so when I'm older I can keep going back to Boston — that's really the goal," she said.
Recent Stories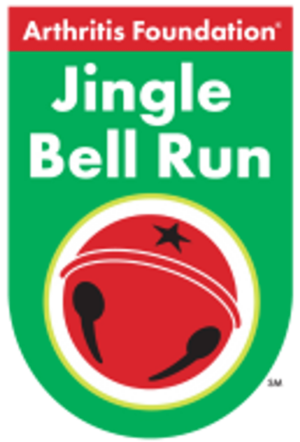 Be part of the original festive race for charity and signature Arthritis Foundation holiday event! Wear your favorite holiday attire and together, we'll jingle all the way to a cure! Register as an individual or bring a team of friends,