I'm no expert on the Marine Corps Marathon, but after running it (almost) twice and spectating five times, I have a few insights to offer on getting around, seeing people you want to see and getting them the encouragement they need.
First off, it's a good idea to sign up for runner tracking. Though it may not always offer instant updates, it's a good way to keep an eye on where people are at 10k, 20k, 30k, 40k and the finish.
The Metro can help you get around, if you time it right. The system opens at 5 a.m. and there have some additional trains running on the Blue Line between Franconia-Springfield and Stadium-Armory between 5 a.m. and 8:15 a.m. and 11:30 a.m. and 4:30 p.m.
That said, it's a good idea to think about when you'll be trying to get from, say, the Smithsonian or L'Enfant Plaza stations to Crystal City, because as fast as the Metro may move, hitting it at the wrong time could mean a runner can move two miles faster. Check out WMATA's trip planner tool. Make sure you have enough money loaded on your SmartTrip card so you can breeze through the toll gates. And don't overshoot your stop.
For marathon viewing novices, it can be really hard to pick people out early in the race, so give the runners a few miles to get out of the crowd and spread out.
The less crowded the sidelines, the more runners will appreciate cheers. People write their names on their shirts because they're inviting you to cheer those names, and it helps to hear your name called in a tough race.
Here are a few nuggets I've picked up from my Marine Corps spectating, and racing, experience:
Recent Stories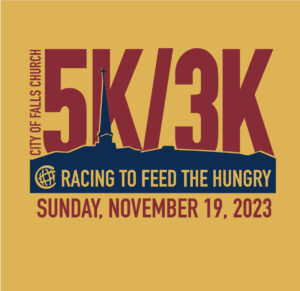 The out and back Falls Church City 5K/3K course is mostly flat on the W&OD Trail starting and finishing at 103 Columbia Street. Overall male and female winners earn free shoes and medals are awarded to all categories. Great family