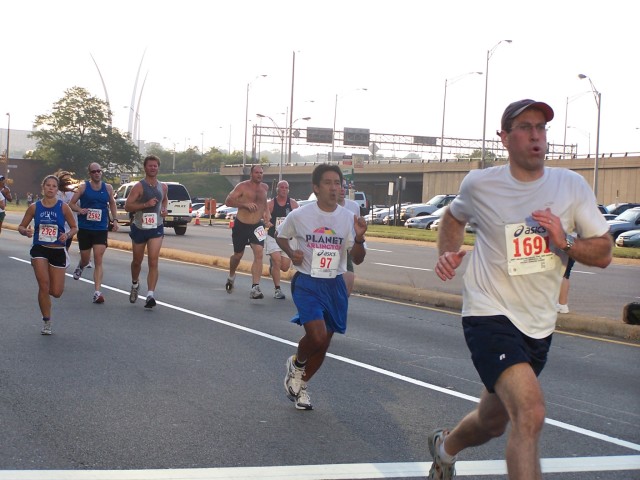 April is National County Government Month and it's a great time to live in Arlington County if you're a runner. Earlier this month, Livability.com ranked Arlington sixth on its "Top 10 Healthiest Cities" list. And a few weeks prior, Arlington County was named the healthiest county in Virginia. It's a bittersweet moment for Walter Tejada, vice chairman of the Arlington County Board, as the praise keeps flooding in.
"I'm thrilled Arlington is getting accolades on trying to be a healthy community and a lot of people in our community deserve congrats," Tejada said.
Tejada, an avid runner who has spent the last 12 years as part of the board making Arlington County, often can be found running on some of the county's most popular trails, including the W&OD Trail, Custis Trail and Bluemont Junction Trail — just a few of his favorites in the county's 36-mile trail network and additional 50 miles of connecting bike routes.
"One of the reasons I like the trails is because I just want to enjoy the fresh air. Sometimes you get a sense you're in some far-away forest," Tejada described. "Yet we're in the middle of suburbia in a very densely populated area."
For Tejada, Washingtonians are fortunate to have not only extensive trails removed from busy traffic, but also beautiful scenery.
"Four Mile Run Trail is a great trail to run [especially] between Columbia Pike and the border with Alexandria, running alongside the river and connecting to the Mount Vernon Trail," he said. "Other times, I park at the marina in Alexandria and enjoy the views [heading north] like Gravelly Point, the Memorial Bridge and Roosevelt Island."
Prior to moving to Arlington over a decade ago, Tejada and his wife lived in the District near what is today the bustling U Street corridor. He loved running from his home on 16th Street NW south to the White House and along the National Mall to the Lincoln Memorial.
"The neighborhood itself is a really beautiful place to run," he said. "We absolutely have some of the best views in the country. From almost everywhere, you can see the peak of the Washington Monument and the Capitol. Runners can see the Lincoln Memorial and the peak of the Jefferson Memorial. These things are very significant for us."
Aside from running the trails, Tejada is active in local races throughout the year, including the Love the Run You're With 5k, 9/11 Memorial 5k and the Crystal City 5k Fridays series.
Tejada's passion for running and wellness stems from his active childhood growing up in El Salvador.
"Those things really became part of my life," Tejada said. "Then as an adult when I got elected to the county board, I thought, 'Arlington seems to be a good place for trails, but what else can we do to elevate fitness to an even higher level?' I went back to my life [in El Salvador] and wondered if this is a personal interest of mine, is it possible to translate this into the policy of Arlington to make it a more healthy place?"
Tejada did just that. He was instrumental in the launch of FitArlington nearly eight years ago when he and his team sought out to create infrastructure to support fitness and wellness in the Arlington community. Running is a significant part of that goal, Tejada explained, and it's paid off. In fact, Livability also named Arlington to its 2015 Best Places to Live list, primarily because nearly all of Arlington's 215,000 residents can access places to exercise.
But that wasn't always the case. First, Tejada had to overcome the challenge of educating people on the opportunities around them.
"People who lived here for decades didn't know a trail was not that far away. That's astounding," he said. "We take it for granted and think everyone does know, but that's not the case."
In addition to education, a big part of FitArlington includes dedicating resources to maintain Arlington County's widespread trail system.
"Part of our responsibility is trail maintenance — making sure trails stay in good shape. We are able to pave them and where there are rough spots, we smooth them out. And we clear the trails when it snows … to make sure they're available for bicycling and running," Tejada said, adding that the Washington Area Bicyclist Association recently recognized the county's snow removal efforts as the Biggest Advocacy Win of 2014.
As Tejada finishes his final year as part of the Arlington County Board — he plans to move on to other interests — he hopes his commitment to supporting the running community will be carried on in years to come.
"Priorities can change with different people getting elected who may have other interests, but we have put in place a good infrastructure for healthy options for people of all ages and abilities," Tejada explained.
Tejada remains humble about his contributions to the region and agrees there's still more to be done in Arlington to make it an even more runner-friendly community. He'd like to see more done to inform the community on its running options, lights installed on parts of trails during darker months, more restroom options, and public park hours adjusted to open earlier in the spring and stay open later into the fall.
"When this year is over, it will be almost 13 years since I was elected. It has been an honor and an enormous privilege," he said, praising the overwhelming support of the entire community in making FitArlington a huge success. "As we continue to develop our running culture, in five to 10 years, Arlington can become the best urban place for running in the U.S."
---
Prince George's County, Md. Executive Rushern Baker is another county leader who enjoys running. He is registered for the Boston Marathon. RunWashington hopes to catch up with him soon after the race.
Recent Stories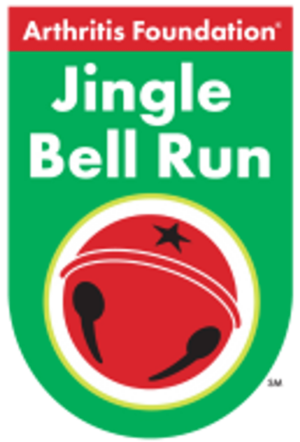 Be part of the original festive race for charity and signature Arthritis Foundation holiday event! Wear your favorite holiday attire and together, we'll jingle all the way to a cure! Register as an individual or bring a team of friends,