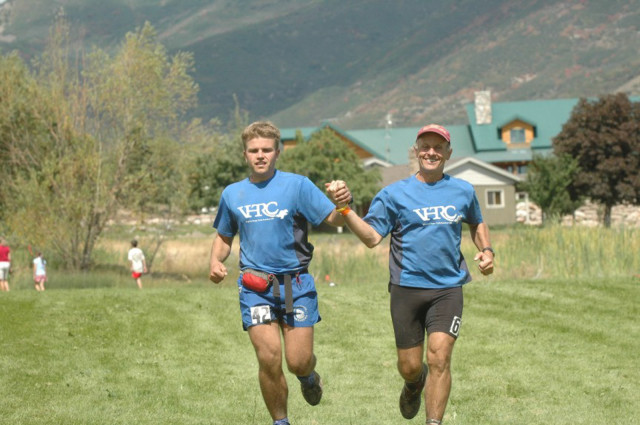 When Gary and Keith Knipling spend quality time together, they're not going out to the backyard to throw around a baseball.
The back yard for them is typically a large park where they'll spend hours running ultramarathons. Then chatting about their races.
Gary and Keith, father and son, respectively, are out in Dayton, Wyo. for the Bighorn Mountain Wild and Scenic Trail Run June 19, a warmup act for Father's Day.
It's actually a series of ultras, with options for a 50 mile, 100 mile, 50k and 30k. Keith's wife, Tracy, is running too.
Keith's foray into the ultramarathon world occurred on New Year's Day 1999 at the Red Eye 50k at Prince William Forest Park. It was the first ultramarathon the father-son duo ran together.
"It's a low-key run," he said. "That was my first ultra – 31 miles. That's how I got started. After that, I kind of really jumped in."
Jumping in wasn't too scary with all the support he had. Both Kniplings are members of the Virginia Happy Trails Running Club (VHTRC), as are a number of their ultramarathon-running pals. Gary has been a member of the VHTRC since its inception, and while he doesn't consider himself a founding member, he did say he's more like a not-so-distance relative.
"I wasn't one of the founding fathers; I was more of like a founding nephew," Gary, now 71, said with a laugh.
Keith, who lives in Alexandria, said the 400-member VHTRC meets for weekend runs, and believes that the camaraderie among the club's members helps power them through the grueling activity.
"With ultramarathons, especially the 100 milers, everyone shares a common bond," said Keith, a civilian research scientist at the Naval Research Laboratory in Washington, D.C., said. "When you run a 100 miler, I don't care if you win it or you're in last place, the suffering is all the same so you kind of share that experience," he said. "Also, you're in the elements. So if you have to go through a hellacious hailstorm or whatever, you all kind of experience that together. It's always fun at the end of these to actually meet up at the finish and share stories. It's that idea of a shared experience that makes it somewhat like a fraternity."
Gary currently lives in Lorton, Va., and is a self-described, "semi-practicing" veterinarian. He said he fell victim to the running craze that swept the United States in the 1970s, fueled by the celebrity of Steve Prefontaine, Bill Rodgers and the other iconic runners of that era.
"Gosh, I remember the Washington Running Club, running on Sunday mornings down on Haines Point, and of course, the Marine Corps Marathon," Gary recalled. "[The Marine Corps Marathon] changed things in the whole Washington area, in terms of getting our own marathon, so to speak."
A few races were all Gary needed to know that the sport was for him. He ran his first ultramarathon in 1990.
"I had run maybe 15 or so marathons and started getting a whiff of some of the ultra runs," he said. "I've always loved being outdoors. So the trail runs, combining being out in nature with the endorphins of a good, hard run, there's just a wonderful blend there.
To date, Gary has completed more than 30 100-miler events.
"I'm 32 of 36," he said.
Despite his father's love of distance running, Keith Knipling didn't catch the bug until later in life.
"I always thought that it would be so wonderful if one day in our lives we were able to do a 10k together," Gary said. "I figured that if I said it to him it would give him something to think about. Little did I know that it would happen. Be careful what you wish for."
Keith Knipling has participated in more than 100 ultramarathons and 52 100 milers. He plans to cross off another six this year. He surprisingly said that running a marathon is actually more difficult and taxing than some variants of an ultramarathon.
"I think the recovery for a marathon is harder than the recovery from a 50 miler," Keith said. "The intensity is so much lower than in a marathon. With the 100 miler, there's definitely a recovery period because there's a lot of swelling that happens. I can bounce back pretty quickly from them."
As the dog days of summer continue, so will Gary and Keith Knipling. And for anyone interested in joining the dark side and participating in an ultramarathon, Gary wants to offer the following words of encouragement.
"In a 100 miler, you just have to get through the first 50 or 60 miles," he said. "It's as much mental as it is physical. It's somewhat similar to the last four or five miles in a marathon."
---
Want to run with dad? There are a few local races scheduled for Sunday:
Father's Day 8k- Washington, D.C.
GMBC Father's day 5k – Towson, Md.
ZERO Prostate Cancer 4 Miler- Arlington, Va.
Fathers Helping Fathers 5 Mile- Fairfax Station, Va.
Run With Dad 5k- Reston, Va.
Recent Stories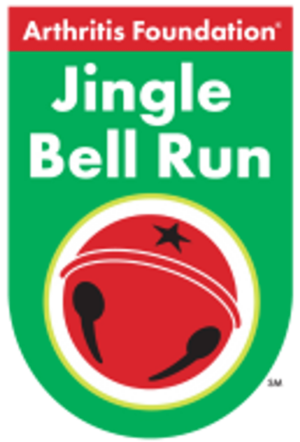 Be part of the original festive race for charity and signature Arthritis Foundation holiday event! Wear your favorite holiday attire and together, we'll jingle all the way to a cure! Register as an individual or bring a team of friends,