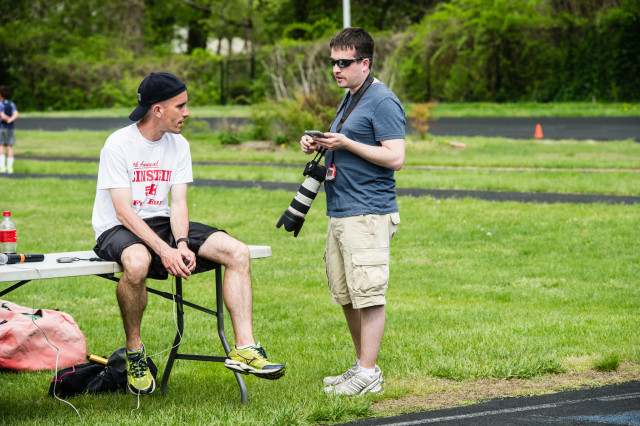 For three months in 2012, a small corner of the Internet – the world for high school runners in Montgomery County – went dark. Kevin Milsted, the man behind MoCo Running, took his website offline. He thought he'd had enough.
Burned out and having lost his full-time job, Milsted decided it was time to give up the website that been consuming so much of his time, energy and soul. He would spend entire weekends going to races, writing articles, producing videos. Sundays were spent upgrading the website.
"That was a big moment," he said.
Three months later, he was back online.
"I guess I missed it," he said. "When I started this new job, I knew I couldn't do it like I used to do it. My feeling was, I don't want to do it if I can't give it my all," as he had for seven years.
Milsted started MoCo Running in college and said he initially predicted it would last about 10 days.
"I thought it was going to fail," he said. "I thought I was going to get eaten alive – the culture of message boards."
Now MoCo Running is the go-to resource for news about all things running in the county.
"It's a huge database and a huge resource for any track coach," said Davy Rogers, head cross country and track coach at Richard Montgomery High School.
Rogers returned to coaching at the school in 2008 and found his athletes talking
about a new site. "I was amazed with how much stuff he'd already gotten on there," Rogers said. "It was a great thing to see for the running community. We'd never had that before."
Milsted ran in high school in Gaithersburg, Md., and stayed in the area to run at Catholic University. Those roots simultaneously kept him grounded in the region's running history and provided perspective for what was missing. He noticed that results from the gobs of dual track meets in the area weren't available online.
"I really liked following the high school scene," Milsted said. "Nobody knew who was winning. Early on I knew that was something I wanted to do to distinguish myself."
He emailed coaches and met them at meets. Like a politician plying handshakes, Milsted built trust with county coaches and convinced them that taking a few  minutes to submit results for the website would benefit their programs.
"All the kids in MoCo flocked to it," said Herb Tolbert, head cross country coach at Gaithersburg High School. "That's where you went. There wasn't a whole lot out there where you could find information."
Tolbert coached Milsted in high school. He said his former athlete created a resource that provided benefits for area athletes and coaches.
"You could go and find out who you had to beat," Tolbert said. "You could come back and tell your kids: this is how far behind [you are], or this is what you need to do. It was a great tool."
Although Milsted has run four marathons, he doesn't run much anymore. The website has become his direct connection to the running world. For a few years, though, the digital side of running consumed him. He worked full time and put in 35 hours a week on MoCoRunning. In the spring, for instance, he'd leave work at 3 p.m. and drive to track meets two days each week, and then spend Saturday at another meet.
Even labors of love can lose the love.
"The amount of time," he said, "I don't even want to think about it. I was admittedly pretty burned out toward the end of that."
So when he resumed the site in 2012, he refocused with a goal of sustainability.
"I want to keep doing it as long as I can," he said. "That means not killing myself over it."
He now picks a Saturday meet with the most county schools represented to maximize his impact.
"Kevin brought something to the local area that really changed the way kids viewed racing and training," Rogers said.
The site no longer emphasizes the intricate details of week-to-week running performances. Instead, Milsted adds the context to those fall cross country outings and spring runs, jumps, and throws. "The engineer part of me – I really like the stats," Milsted said. "You have all these events and the stopwatch and the measuring tape. You can compare that universally across the state, across the country, across all of time."
Like the distance runner who trades speed for longevity, the website has transformed to provide value in new ways.
"There's no place that gives you the backstory and the follow-up on all the athletes," Tolbert said. "Kevin does that better than anybody. We'd miss it if it were not around."
Recent Stories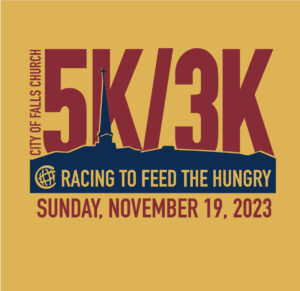 The out and back Falls Church City 5K/3K course is mostly flat on the W&OD Trail starting and finishing at 103 Columbia Street. Overall male and female winners earn free shoes and medals are awarded to all categories. Great family