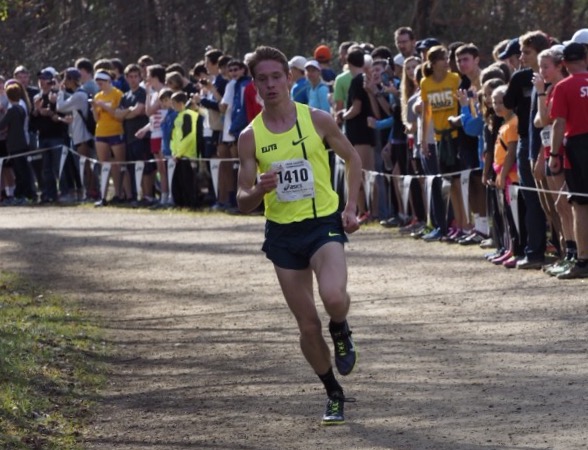 Lake Braddock junior Kate Murphy finished 16th at Nike Cross Nationals Saturday in Portland, leading her team to a 13th place finish, one spot behind Blacksburg, the top Virginia team. The Bruins moved up from 19th place at the mile mark.
Murphy, the southeast region champion and the 24th place finisher in 2014, finished in 17:27.4, 31 seconds behind winner Katie Rainsberger. Patriot junior Rachel McArthur was 41st in 18:04, after finishing fifth at the regional meet.
The Bruins's finishers included Samantha Schwers in 106th (18:55), Sarah Daniels in 120th (19:03), Emily Schiesl in 124 (19:08) and Sonya Butseva in 152 (19:23). Butseva is the only senior among them. Taylor Kitchen (192nd in 20:29) and Daly Ferguson (196th in 21:01) also raced.
Their teammate, senior Colin Schaefer, was the only local boy to compete, finishing in 79th in 16:03.
Foot Locker
[button-red url="http://footlockercc.com/2015/results.shtml" target="_self" position="left"] Foot Locker Results[/button-red]Loudoun Valley senior Drew Hunter broke the Foot Locker South course record, running 14:26 for a course judged to be roughly 40 meters longer than when Chantilly's Sean McGorty ran 14:28 in 2012. He had a 33-second lead over Western Albemarle's Gannon Willcutts, who won the state 3A title.   Hunter finished fourth in last year's finals. Virginia boys took five of the 10 spots for the national meet. Jonathan Lamogda, from Virginia Beach's Cox High School, was third. State 5A champion Waleed Suliman, from Richmond's Douglas Freeman, was sixth, and Micah Pratt, a homeschooled Lynchburg resident, was ninth.
Other top local finishers included Georgetown Day School senior Tristan Colaizzi, an Alexandria resident, in 19th; Tuscarora senior Fistum Seyoum in 22nd, Potomac School senior Kyle Sanock in 23rd and Loudoun Valley sophomore Peter Morris in 43rd.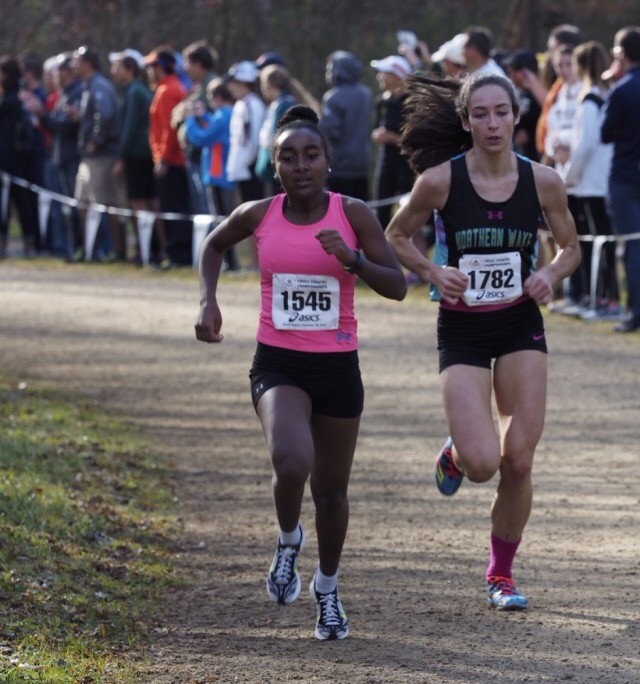 Heritage senior Weini Kelati, who was fifth at least year's Foot Locker regional meet, had a 22-second lead with her 16:43 finish. E.C. Glass junior Libby Davidson was the only other Virginia qualifier, in third. George Marshall sophomore Heather Holt was one place and six seconds from qualifying. Kelati was 20th in last year's finals, Davidson was sixth.
After Kelati and Holt, the rest of the local top five were Tuscarora sophomore Emma Wolcott in 22nd, Westfield senior Sara Freix in 23rd and Oakton senior Jill Bracaglia in 28th.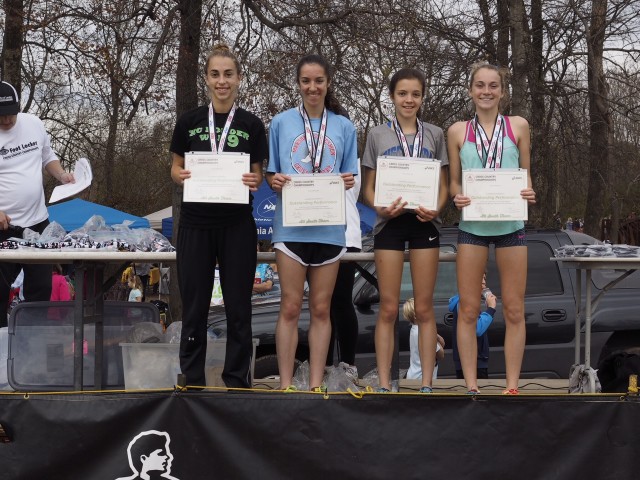 D.C. and D.C.-area Maryland competitors were sparse at the Foot Locker Northeast meet in New York. The top finisher, Kayla Smith, is D.C. resident who runs for Archbishop Spalding in Severn, Md. Smith was 35th, just ahead of Sidwell Friends senior Taylor Knibb. Poolesville freshman Nandini Satsangi was 49th. No D.C. boys ran in the seeded race, but James Hubert Blake senior James Newport was 98th.
Maria Coffin, the Annapolis junior who won the Maryland 4A championship, finished third to qualify for the finals.
Nike Cross Southeast
Kate Murphy handily won the championship race in Cary, N.C., running 17:00 to outdistance Elly Henes, who ran the 2014 DCXC Invitational, by 24 seconds. In 17:35, Rachel McArthur raced for the first time in more than a month to claim an individual invitation to the Nike Cross Nationals meet in Portland. A partial tear in her quadriceps kept her out of Virginia's postseason races. She won the regional meet in 2104, and she and Murphy finished 25th and 24th, respectively, at last year's finals.
[button-red url="http://nxnse.runnerspace.com/eprofile.php?event_id=303&do=news&news_id=382536″ target="_self" position="left"] Nike Cross Southeast Results[/button-red]Lake Braddock's Bruin XC Club girls won, with Emily Schiesl in 23rd, Sonya Butseva in 25th, Sarah Daniels in 28th and Samantha Schwers in 41st to close out scoring over 3A Virginia champions and defending NXSE winners Blacksburg 62-99. Walter Johnson's Wildcat running team finished eighth, Georgetown Day School's Might Hoppers finished 16th and Brentsville District finished 17th.
Paint Branch senior Bethlehem Taye was 14th overall, West Springfield senior Reagan Bustamante was 22nd and GDS senior Katherine Treanor was 24th.
On the boys' side, Schaefer finished fourth in 15:11, 16 seconds out of first. By virtue of the top five boys being on non-qualifying teams, Richard Montgomery junior Rohann Asfaw (sixth in 15:21) and Our Lady of Good Counsel senior Jack Wavering (seventh in 15:22) did not make it to the national meet, but they came home with solid PRs. Asfaw avenged his 4A Maryland state meet loss to Dulaney's Eric Walz, who was 10th. Stone Bridge senior Jack Morton (13th) and W.T. Woodson senior Bobby Lockwood (16th) rounded out the local top five.
The Good Counsel Harriers were the top local team in fifth, ahead of Lake Braddock's Bruin XC Club in seventh, Stone Bridge in ninth, Brentsville in 14th, the DCXC Club of Gonzaga runners in 20th, We're the Waldos from W.T. Woodson in 24th, Thomas Jefferson in 27th and the Barons of Bethesda-Chevy Chase in 32nd.
College Cross Country
Several D.C. area runners competed in the NCAA Division I Cross Country Championships Nov. 21 in Louisville.
[button-red url="http://www.ncaa.com/ncaa-cross-country-championship-live-timing" target="_self" position="left"] NCAA Results[/button-red]Two northern Virginia natives, Sean McGorty and Thomas Curtain, finished in the top 50 at the NCAA Division I Cross Country Championships Nov. 21 in Louisville. Among local colleges, Georgetown's men finished 10th behind sophomore Jonathan Green's fifth-place finish and the Hoya women finished 20th. McGorty, a Stanford junior who graduated from Chantilly, was seventh. Curtain, a Virginia Tech senior from Loudoun County High School, was 22nd.
Here, at least among names I recognized, they are:
Women's 6k
158. Sophie Chase – Jr – Stanford (Lake Braddock)
216. Allie Klimkiewicz -Fr – Princeton (Oakton)
Men's 10k
7. Sean McGorty -Jr – Stanford (Chantilly)
22. Thomas Curtin – Sr – Virginia Tech (Loudoun Valley)
55. Chase Weaverling – So – Virginia (Poolesville)
73. Nicholas Tuck – Jr – Penn (Lake Braddock)
104. Ahmed Bile – Jr – Georgetown (Annandale)
221. Kevin Monogue – Fr – Penn (Lake Braddock)
Recent Stories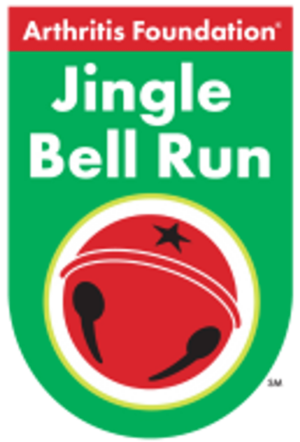 Be part of the original festive race for charity and signature Arthritis Foundation holiday event! Wear your favorite holiday attire and together, we'll jingle all the way to a cure! Register as an individual or bring a team of friends,