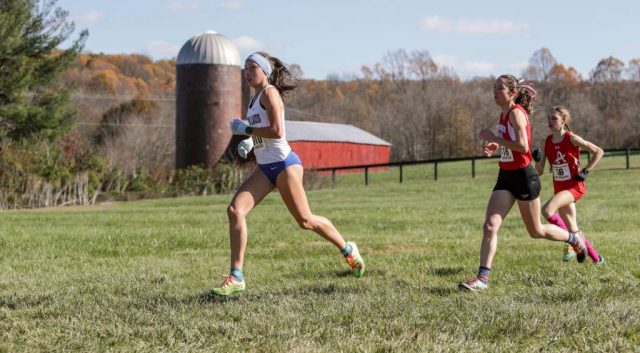 Lake Braddock girls won their third straight 6A title, once again beating Oakton, winner of the two state meets before the Bruins' streak started.
After three years of winning team scores in the 40s, the Bruins nearly doubled that, scoring 86 to Oakton's 92.
They did it with a tight pack of their fourth through seventh runners, who finished 31st, 32nd, 33rd, 35th and 38th.
Senior Sarah Daniels led the way in sixth (19:00) and Brielle Perry in 14th in 19:28. Rebecca Doran (20:02), Zoe Rafter (20:03), Samantha Schwers (20:07), Madeline McAvoy (20:09) and Madeleine Fleenor (20:11), respectively, also raced. Daniels, Schwers and McAvoy returned from last year's team.
0
Comments