The final WMATA SafeTrack plan is out, and Metro will not be opening early for races, likely through the end of May 2017. Runners planning on the Navy-Air Force Half Marathon and navy 5 Miler, Army Ten-Miler, Marine Corps Marathon and MCM 10k, Rock 'n' Roll DC Marathon and Half Marathon, Cherry Blossom Ten Mile and Race for the Cure should think ahead for other ways to get to the starting line, provided that starting times are not delayed.
Delays in the bidding process for the rebuilding of Beach Drive in Rock Creek Park have pushed the process back by several months.
A petition to the National Park Service will request that NPS crack down on motor coach buses parked and idling in East Potomac Park.
Mel Williams, a Norfolk-based runner who finished 38 consecutive Marine Corps Marathons, died May 19.
Lake Braddock alumnus Nick Tuck, a junior at the University of Pennsylvania, won the 3,000 meter steeplechase at the Heptagonal Track and Field Championships, running 8:46.28.
In local collegiate track and field news:

Georgetown athletes collected a slew of Big East Track and Field Championships, including Darren Fahy in the men's 3,000 meter steeplechase in 8:54.45 (with Scott Carpenter second in 8:55.04); Jonathan Green in the 10,000 meters in 31:06.24; Joe White in the men's 800 meters in 1:50.77; Ahmed Bile, an Annandale alumnus, in the 1,500 meters in 3:55.48 with Cole Williams in second in 3:55.58. On the women's side, Katrina Coogan won the 1,500 meters in 4:26.24 and the 4×800 meter relay team of Aleta Looker, Emma Keenan, Coogan and Heather Martin won in 8:47.89.
The University of Virginia's Thomas Curtain, a Loudoun County alumnus, won both the 5,000 meters (13:52.33) and 10,000 meters (29.42.49) at the Atlantic Coast Conference Track and Field Championships.
Recent Stories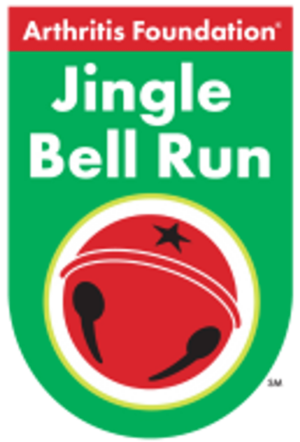 Be part of the original festive race for charity and signature Arthritis Foundation holiday event! Wear your favorite holiday attire and together, we'll jingle all the way to a cure! Register as an individual or bring a team of friends,