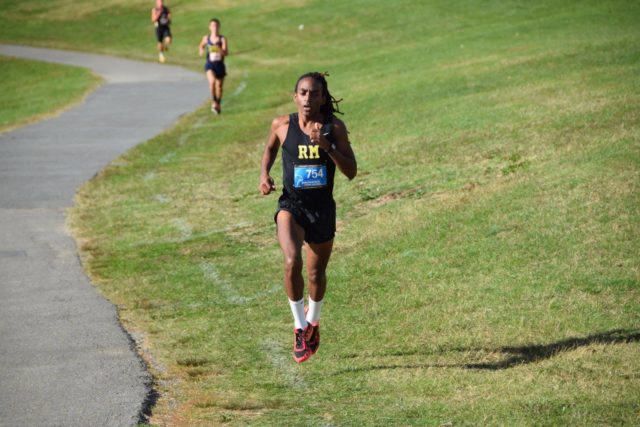 Rohann Asfaw and Abbey Green both sewed up their individual Montgomery County championships with plenty of room to spare last year, and there was no indication anyone else racing would have made up much ground, but for a few miles on Saturday, Adam Nakasaka made things interesting.
Montgomery County Championships
The Bethesda-Chevy Chase junior hung on Asfaw's heels for two miles, before falling off pace and eventually being passed by Poolesville junior Ryan Lockett who put seven seconds on Nakasaka to finish second in 15:53 on Gaithersburg's Bohrer Park course.
"I didn't think I could beat Rohann, but I thought top two wouldn't be too bad," Nakasaka said. "I stayed a little behind him to get out of the wind, but I don't think that helped all that much."
Nakasaka had little left for a kick to fend off Lockett, but despite falling to third, he wasn't disappointed.
"I might have gotten second if I had gone a little slower, but I'm glad I went for it," he said. "I wanted a gutsy race. I'm not upset."
Though Asfaw was trying for Chase Weaverling's 15:24 course record from 2012, he settled for just running a second faster than his own winning time from 2015 — 15:33. The culprit was likely having trained through the race.
"Everything is focused on Nike Cross Nationals and regionals," Asfaw said.
The Richmond Montgomery senior was one spot from the national meet last fall. His miss in his record attempt was bound to come up later in the weekend, when he headed to the University of Virginia — where Weaverling is a junior — for a recruiting trip.
Further back in the pack, as dominant as Asfaw's lead was in the third mile, the Northwest Jaguars were running in a formidable set of small packs, with runners finishing in 13th, 14th, 17th, 19th and 24th places to score a 50 point win over Bethesda-Chevy Chase with 87 points.
Northwest coach Robert Youngblood told his team to let Asfaw, along with Nakaska and B-CC teammate Josh Fry, go on ahead.
"We don't have that dominant front runner," Youngblood said. "I told them we could win another way. We have these packs of two and their jobs are to go after each team's second runner, their third runner. If we do that, and close up our time gaps, we could have a chance.
Let the elite runners go out there and we could win it with a team effort."
Jaguars' anonymous gray uniforms reflected that approach. Their success this year is the culmination of Youngblood's four-plus years with the team, which sported five seniors among the six varsity finishers. Northwest also laid claim to first place in both junior varsity races and three of the top four of the upperclass junior varsity race.
On the girls' side, Walter Johnson won its third straight county title and Green improved on her course record by running 17:46 to win by almost 50 seconds over Pain Branch junior Yasmine Kass, who in turn had a four-second lead over Poolesville sophomore Nandini Satsangi.
"When I'm out there by myself, I just try to pretend there's someone ahead of me," Green said. "Anything to keep me focused. I didn't have any real time goal in mind because I knew it would be weird with all the wind, but I did want to be faster than last year because I just missed 18 minutes (when she ran 18:04)."
WJ coach Tom Martin was encouraged by senior Katriane Kirsch's eighth place finish in spite of asthma problems that beat her up in the second half of the race.
"She powered through it, and it's good to see your team respond to adversity," he said. "That's something we can fix. They're training pretty hard right now so I didn't expect them to be sharp, but I'm happy with how we did and are in a good place heading into regionals (Nov. 3).
WJ had a solid lead over T.S. Wootton, 54 points to 109, with Bethesda-Chevy Chase in third with 121.
Recent Stories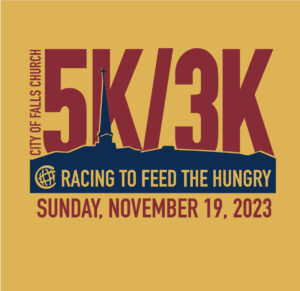 The out and back Falls Church City 5K/3K course is mostly flat on the W&OD Trail starting and finishing at 103 Columbia Street. Overall male and female winners earn free shoes and medals are awarded to all categories. Great family