Most runners woke up the morning of the Marine Corps Marathon horrified to see the weather was humid and in the high 60s.  Army Spec. Samuel Kosgei was thrilled.
"I train in humidity, so this is perfect for me," said Kosgei,32, who is stationed at Fort Riley in Kansas, where he is a medic. "I knew yesterday that it was going to be good for me. I told my coach and he just reminded me to stay under control and not get too excited."
It didn't matter that he was going to be racing Desta Morkama, an Ethiopian whose slowest marathon was better than Kosgei's fastest. It also didn't matter that he hadn't run longer than 18 miles during his training cycle following a leg injury in the summer.
As he made the u-turn at mile 14.5 near the Lincoln Memorial, he starting pushing the pace and dropped the lead pack to four runners. Another runner dropped in mile 16; one more fell off the pace a mile later.
"I tried to get away but he (Morkama) kept staying with me," Kosgei said.
As Kosgei and Morkama,31, wore down the lead pack to the two of them,  he threw in a 5:07 24th mile, after the pair had run 5:37, 5:29 and 5:43 for the prior three miles.
"It didn't hurt me, that fast mile," he said, though he was surprised to see he had dipped so far below 5:20. Once I dropped him I knew I broke him."
The final hill up to the Marine War Memorial, torture when he climbed it when winning the 2014 race, was much easier, and he cruised to a 36-second victory in 2:23:53.
"I was lucky today," he said. "Everything came together on the right day. I knew not to go for time on this course, I learned that before, so I didn't start competing until 10 miles in."
He hopes to parlay his second MCM win into inclusion in the Army's World Class Athlete Program, which sent four distance runners to the Rio Olympics, including 5,000 meter silver medalist Paul Chelimo.
Kosgei came from Uganda to run for Lamar University in Texas and joined the U.S. Army after graduation.
Morkama arrived from Ethiopia in September on six-month visa, and while he has racked up  number of races in that time, including a win at the Clarendon Day 10k and a 12th place finish at the Virginia 10 Miler in Lynchburg, it was his first American marathon. He was struck by the number of participants when he was standing on the starting line.
He said he ran most of the race with some pain in his left leg, but that didn't impede him.
Since arriving in Arlington, where he is living with a friend of his manager, Jay Wind, his training routine has involved three runs a day, doing track workouts with the Potomac Valley Track Club.
His international racing career has seen him dip as low as 2:13:48 in 2013's Dêbno Marathon in Poland. He had not raced a marathon since a 2:14:32 fourth-place finish in 2014's Nordea Riga Marathon in Latvia.
He accepted Wind's offer to come to the United States for Wind's Abebe Bikila Marathon in September. Though he arrived too late for the race, Wind plans to help him start a U.S. racing career and apply for asylum. He's a member of the oppressed majority Oromo ethnic group in Ethiopia. As a result, he has meant he has been relegated to work as a laborer and has seen his people be the target to attacks, including a relative who was killed at this front door this month by ruling Amhara forces.
"He lives in a much more stable environment now," Wind said. "Maybe it was his life as a laborer that primed him for the physical demands of long distance training."
Why would a 2:13 marathoner choose a race that awards no prize money? The opportunity to make a name for himself on the American racing scene.
"The Marine Corps Marathon winner gets a lot more attention than the fourth place finisher at the Bucharest City Marathon," Wind said.
Oscar Caron Santos, 33, finished third in 2:25:03, a year after finishing second. He is an officer in the Mexican Navy but has been training in the country's central region in a setup similar to the Army WCAP program.
"The weather didn't bother me, this is cooler compared to where I live, he said, interpreted by 2ndLt. Louis Cuellar.
He anticipated how the the race was going to play out, with a strong second half, but wasn't able to hang on to Kosgei and Morkama.
"I tried to go with the lead group but my (competitors) were very strong," he said.
Recent Stories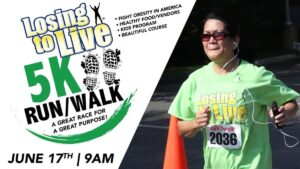 WHEN Saturday, June 17, 2023 at 9:00 am WHERE This convenient location is just minutes from your house located 1/2 mile inside the 1-495 Capital Beltway at exit 51. Spectators are welcome to watch and cheer on the runners. Capital