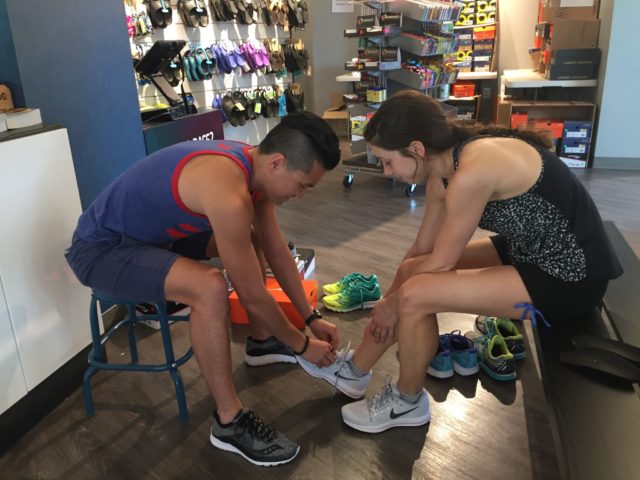 While their peers may be slurping down ice cream cones or putting in hours at their part-time job, local high school runners are gearing up for the upcoming cross country season.
With little turnaround between the last school bell and the start of summer practices, athletes don't have long to go before they lace up their shoes.
And their shoes are pretty important: It's pretty common for a high school runner to log hundreds of miles over the course of one season. And they need gear up to the challenge. Like pads for football, sticks for hockey or swimsuit and kickboards for swim team, it's important to get the right gear.
"Running is going to be the most efficient way of getting in shape and the least expensive sport a high schooler is going to participate in," said Chris Farley, owner and general manager at Pacers Running stores.
Training Shoes
Training runs can be long, much longer than a race day 5K, so runners need a shoe durable enough to stand up to the demands.
"The most essential piece of equipment is going to be a training shoe," said Ryan Long, COO of Potomac River Running. "The training shoe is going to be an everyday running shoe and typically a high schooler is going to like something a little lighter weight."
Purchasing shoes can be overwhelming, so Long recommends runners head into their local running store and get a gate analysis, if they haven't done so already. A gate analysis will check their movement, and result in a running shoe recommendation for their needs.
"Younger athletes are not accustomed to picking out their own shoes," Long said. "They don't really know what they're looking for."
Runners are looking for the proper amount of support and cushion based on their gate and foot type. And with shoes that have minimal cushion to those that look like pillows, a running store associate can provide the right guidance.
As their heel strikes down, some runners roll from their heels onto their toes and their arches bow in. This over–pronation is the result of too much movement of the foot and can put a lot of pressure on the ligaments up the leg. Stability shoes are designed to help alleviate the problem, with a dense piece of foam underneath the arch.
"The shoe will keep the runner in neutral position, all the way from heel to toe off," Long said.
With the amount of miles a high school runner will accrue, Long recommends a shoe around $100 or more. Anything less, won't hold up to the demand.
Shoes near $200 may have extra bells and whistles, but won't perform any different than a $120 shoe, he added.
"It's super important to buy those that are made for serious running," Farley said. "At this price point, they'll provide the cushioning and durability a kid is going to need to not get injured through a pretty rigorous cross country season."
If budget allows, Long recommends getting a second pair of shoes to switch between. Two pairs will work the feet and legs a bit different, which helps cut down on over-use injuries–patella pain, IT band syndrome, etc.
A good pair of running shoes can log upwards of 500 miles. And when purchasing, aim for at least a thumb-width of room at the top. That may require going up a half or full size. A slightly larger shoe will allow the foot to expand, which it will naturally want to do.
Popular shoes include Asics Cumulus or 2000, Brooks Launch, Nike Lunar Glide 9 or the New Balance 880 or 860.
"The bottom line is the training shoe needs to feel comfortable on your feet," Long said. "A lot of studies point to that comfort in the shoe is the No. 1 factor in determining if it'll help them be more efficient and preventing injuries."
Racing Spikes
Come race day, runners need to be light on their feet. Common racecourses have runners traversing mucky and hilly trails, so it's important to have a shoe that will not only stay on in the mud, but also be durable enough to cover bumpy terrain.
Racing spikes are lighter and tighter, and have spikes on the bottoms for better traction. While a training shoe weighs around 10 to 12 ounces, a racing spike weighs significantly less.
The fit on the foot should be snug.
Races may only take a mere 20 minutes, Long said, so the foot doesn't have as much time to expand like it would during a training run. The natural design of the shoe forces the runner on their toes and balls of the feet, taking things like pronation, out of the equation.
The middle price for a good pair of spikes is around $90, and the best value, Long said. He and Farley recommend New Balance XC700, XC800 and XC900, Nike Rival XC or the Nike Forever XC.
And most importantly, stay away from cotton socks. Cotton does not wick sweat away, and can cause blisters.
"There is some sticker shock…but the shoes are going to be the most important training tool you're going to have," Farley said. "You can get away with running in anything, but in terms of investment, you really need to invest in good shoes and socks."
Or, if you are named one of the top 62 preseason cross country runners on the All-RunWashington team, or win your race at the DCXC Invitational, you win a free pair of exclusively-designed New Balance cross country spikes.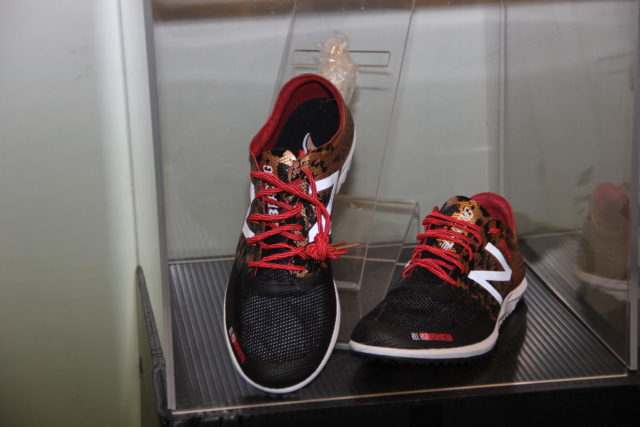 Recent Stories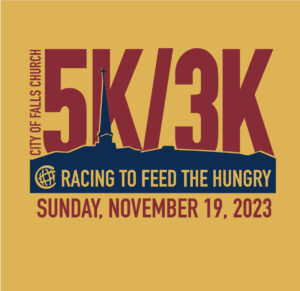 The out and back Falls Church City 5K/3K course is mostly flat on the W&OD Trail starting and finishing at 103 Columbia Street. Overall male and female winners earn free shoes and medals are awarded to all categories. Great family