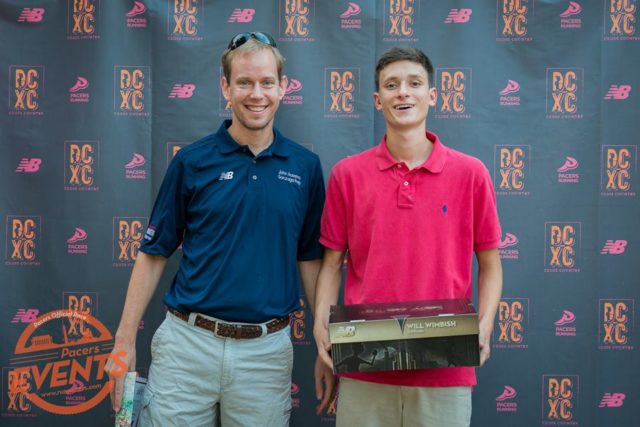 Name: John Ausema
Self-described age group: masters
Residence: Greenbelt, Md. 
Occupation: high school science teacher and cross country coach
Why I run: I enjoy exploring on foot, communing with woods and trails, and of course the "runner's high". Running keeps me fit, and it's become so much a part of my routine that I would have difficulty if I stopped.
When did you get started running: I started in middle school – my teacher had a challenge for us to run 50 miles during the last marking quarter of the school year. I then went out for cross country in high school and have not looked back!
Have you taken a break from running: Only a couple of times, when dealing with injuries and during a long trip across Europe and Asia. When I was racing more competitively I routinely took off two weeks at end of each racing season. I train more continuously now but not as intensely – it's hard to find time with two young kids and a full coaching schedule.
Training shoe: Anything with moderate stability. I have been experimenting with Hoka recently.
Coach or training group: I am the head cross country coach at Gonzaga high school. I don't have a training group outside of my team.
The hardest race you've ever run: Boston marathon, 2010
Most adventurous decision you've made with your running: Tackling some Ragnar road and trail relays in recent years
Running mentors: Brian Diemer and Al Hoekstra (cross country/track coaches at Calvin College in Grand Rapids, MI. Diemer is also a three-time steeplechase Olympian)
My favorite place to run in the D.C. area is: Rock Creek Park
Favorite local trail: C&O Canal, especially between Great Falls and Carderock
My best race was: MIAA cross country conference meet in 1994; 26:10 on a slightly-short 5 mile course.
 Favorite local race: Army Ten-miler
Ideal post-run meal: A good juicy burger
Favorite flavor of gel, gu, etc: Anything with a little caffeine
Pet peeve: Groups of pedestrians who take up the entire width of a trail and appear oblivious to their surroundings
Goals: To stay healthy and continue enjoying running.
Your advice for a new runner: Be consistent and don't be too aggressive in ramping up mileage. Don't be discouraged by setbacks.
Favorite running book: Why We Run, by Bernd Heinrich
Song in your head during a run: Anything I have listened to recently, which is likely to be 80's classic rock or a praise-and-worship song from church
Have you dealt with a major injury: Three times I have had moderate injuries that required 1-2 months of no running or low-level running. I dealt with it by doing lots of biking
Running quote: "The woods are lovely, dark, and deep; but I have promised to keep, and miles to go before I sleep" (Robert Frost, from "Stopping by Woods on a Snowy Evening")
Why is the D.C. area a great place to be a runner: Great trails, scenic routes, and mild winter weather. (I am originally from Michigan, so to me DC is mild in the winter! Usually the temps are above freezing in the afternoon and the snow and ice do not stick around for long).
Recent Stories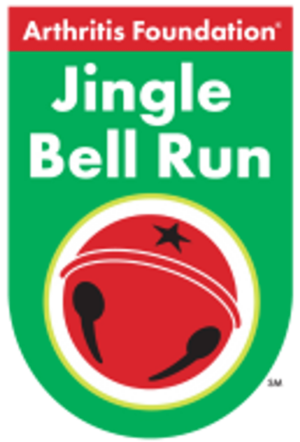 Be part of the original festive race for charity and signature Arthritis Foundation holiday event! Wear your favorite holiday attire and together, we'll jingle all the way to a cure! Register as an individual or bring a team of friends,