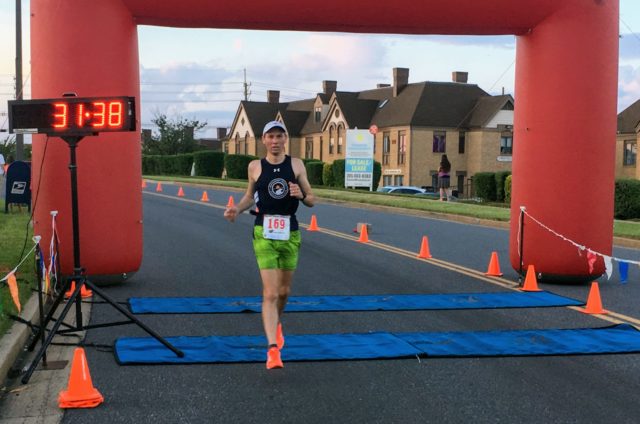 Name: Brian Murphy

Self-described age group: 30-34M
Residence: Silver Spring
Occupation: Aeronautical Information Manager at the Federal Aviation Administration
Volunteer roles in the running world: I am the coordinator of Montgomery County Road Runners' Sunday Long Run (Meets at Ken-Gar Park every Sunday at 8:00). I volunteer often in many roles at the College Park parkrun – including Run Director. I am the newly formed Pub Run co-coordinator for MCRRC (meets at local pubs for social runs 1st and 3rd Mondays of the month). I'll soon help as co-coordinator of MCRRC racing team. I'm also a regular fixture as course marshal, race packet stuffer, or packet volunteer at a lot of MCRRC races.

Why I run: I run because I love it. I love to see how much I can push myself to hit new goals. I also love the running community. I've met some of my best friends though the running community.

When did you get started running: I started running about 9 years ago as a way to get fit.
Have you taken a break from running: Only small breaks – downtime – after marathons.

Training shoe: Oh, I love shoes. I have so many different pairs and my favorite seems to bounce around. I like the Brooks Launch 4, the Altra Torins, the Brooks PureGrit for trails, but I really started to love adidas' Boost line – especially the Boston Boost.

Coach or training group: I train mostly with Montgomery County Road Runners – with their Sunday long run group and the Wednesday night track group. We all coach and pull each other along.

The hardest race you've ever run: In 2014, 12 of us ran the Hood To Coast relay – 199 miles from Mount Hood to the Oregon coast in Seaside, OR. I had one of the toughest legs during that race where my final leg was about a 10K where the first half I climbed about 600 ft and the second half lost about 600 ft. This was after running 13.5 miles in two prior legs. My legs were more trashed after that relay than they were after most marathons.

Most adventurous decision you've made with your running: I love visiting National Parks. When we go to new places I create a new course through Garmin, load it on my watch and head off. This summer, I had a fantasitc 20 mile run on Mount Desert Island though Acadia where it was just me, my watch, and the promise of a post run coffee.

Running mentors: I'm in awe of the folks in the Montgomery County club that have been at it for so many years volunteering their time at the club races or weekly workouts. Denis McDonald comes to mind as someone who donates a lot of his time for the Wednesday night track workouts and is always ready to offer his advice to the other runners.

My favorite place to run in the D.C. area is: Rock Creek Park and the Rock Creek Trail. Such a gem in the area especially in the summer when all the water fountains are working.

Favorite local trail: In Silver Spring there's a great 10K loop of the Rachel Carson trail and the Northwest Branch trail. You can get on that and have everything just melt away around you.

My best race was: The 2016 B&A Half Marathon. The first race where I actually felt I paced it perfectly for 4th overall and 2nd in my age group.

Favorite local race: Riley's Rumble Half Marathon or Suds and Soles 5k

Ideal post-run meal: A burger and a beer

Favorite flavor of gel, gu, etc: Espresso Love

Pet peeve: That marathons and finishing a marathon are held to such esteem. While it's a great accomplishment, I sometimes find it more impressive those who worked their butt off and really pushed themselves to PR in a 5K.

Goals: I've been able to set a new PR every year since I started running. I'd love to see how long I can keep that going – might need to search for obscure race distances soon.

Your advice for a new runner: Consistency. Set yourself a realistic schedule and stick to it. Also, make sure you're having fun.

Favorite running book: I don't read a lot of running related books. Although, based on friends/training partners' recommendation, I just started Run or Die by Kilian Jornet. I'm enjoying his perspective on the sport.

Song in your head during a run: "Shake It Off" by Taylor Swift

Have you dealt with a major injury: I had a moderate case of plantar fasciitis a few years ago.

Running quote: "For something to hurt that bad, and feel so good, it's just inexplicable." – Adam Goucher

Why is the D.C. area a great place to be a runner: Access to great trails, the amazing community, and great races all year long.
Recent Stories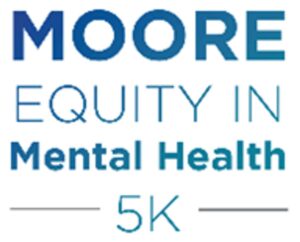 About APA's MOORE Equity in Mental Health 5k
The APA's Division of Diversity and Health Equity invites you to join us in combating mental health inequities facing young people of color and in honoring mental health advocate Bebe Moore Campbell.