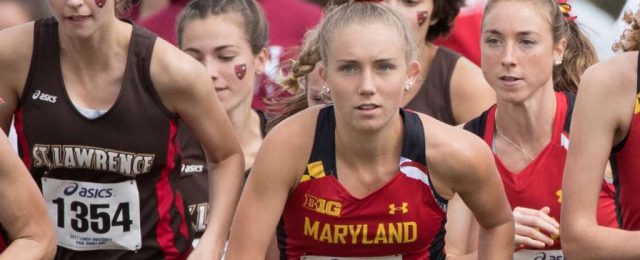 A man found unconscious Saturday on the W&OD Trail has been identified. He was found around 12:43 p.m. near the Fairfax County Parkway

. 

Alexandria's Bethany Sachtleben qualified for the 2020 U.S. Olympic Marathon trials Saturday, running 2:39:00 to win the Richmond Marathon.
Georgetown's Jonathan Green won the NCAA Mid-Atlantic Regional to advance to the NCAA Championships. Georgetown finished fourth, American finished 12th and George Washington finished 14th. Tai Dinger, a St. Albans alumnus, will race for Stanford, Chase Weaverling from Poolesville and Alex Corbett from Lake Braddock will race for Virginia and Northwest's Diego Zarate will race for Virginia Tech.
Maryland's Alexandra Lucki, Georgetown's Martha McDonald and Kentucky's Katy Kunc, a Lake Braddock alumna, will race at the NCAA Division I Cross Country Championships Saturday, Nov, 18 in Louisville after qualifying as individuals. Locally, Georgetown finished third, Maryland ninth, American finished 15th and George Washington finished 18th in the Mid-Atlantic region.  Heritage's Weini Kelati will race with New Mexico's team, Lake Braddock alumna Hannah Christen will race with Mississippi, Patriot's Rachel McArthur will race with Villanova, Paint Branch's Bethlehem Taye will run with N.C. State.
Several local high school graduates will compete at the Division III Cross Country Championships. Christopher Newport's team will include JJ LaPointe of Bishop O'Connell, Cavanaugh McGaw of Lake Braddock and Billy Rabil from West Springfield. Quince Orchard's Liam Walsh will run with Carnegie Mellon and St. Albans' Marcelo Jauregui–Volpe will race for Haverford. Jeff Gibson, from Edison now running for Mary Washington, made it as an individual qualifier. Carnegie Mellon's women's team, including Bethesda-Chevy Chase's Abigail Levine, will also compete. The races are Saturday, Nov. 18 in Elsah, Ill.
Pace the Nation has and interview with Marine Corps Marathon Marketing Director Marc Goldman.
Recent Stories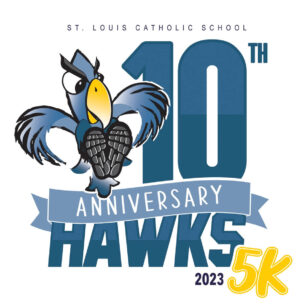 2023 will be the 10 year anniversary of the St. Louis Hawks 5K and Fun Run for Health & Wellness. The USATF certified course runs through the historic Hollin Hills neighborhood in Alexandria, VA.
The Hawks 5K goal, in conjunction