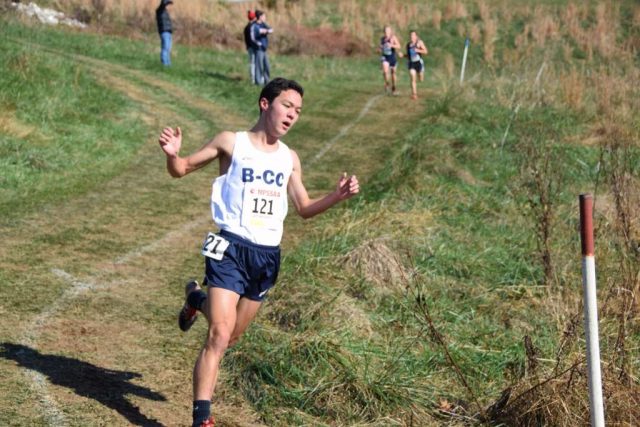 Nobody on the Walter Johnson girls' team has ever known a world in which they haven't been defending state champions. That will continue for another year, after the Wildcats won their record fifth straight 4A title.
Maryland State Championships
Nov. 11, 2017- Hereford High School
The Plains, Md.
3 miles
Photos
Local leaders
4A boys
1. Adam Nakasama Bethesda-Chevy Chase 15:50
Team results
3.Walt Whitman 160
4A girls
1.Abbey Green Walter Johnson 18:17
Team results
1. Walter Johnson 83
3A boys
18.Evan Pollack JH Blake 17:23
Team results
15. JH Blake 385
Local 3A girls
18. Ella Jacobs JH Blake 20:54
Team results
15. JH Blake 289
2A boys
1.Ryan Lockett Poolesville 16:13
Team results
8. Poolesville 250
2A girls
2.Heather Delaplaine Damascus 19:41
Team results
6. Damascus 160
It started with an upset over Bethesda-Chevy Chase in the 2013 West regional, which they stretched to a four-point win over the Barons when the race was in Westminster for a year. Back at Hereford in 2014, they defended against the Barons, then Dulaney in 2015 and T.S. Wootton in 2016 before holding off Severna Park 83-98 Saturday.
Senior Abbey Green, twice the last two years after finishing fourth as a freshman, shot out to an early lead that she stretched into a 18:17 win 39 seconds ahead of Annapolis' Anna Coffin, younger sister of Maria, who twice denied Green the win.
"I felt like I went about the same pace as last year and if people wanted to come along, they could," Green said. "I was out in 5:40 for the first mile but I didn't feel like it wore me out for the rest of the course."
She picked it up with a half mile to go, but took the opportunity to enjoy the state championship.
"It's really fulfilling to run this course well, our team runs well here."
That is an understatement, though since the first race in their streak, this was the Wildcats' closest race.
Sophia Scobell didn't want it to be. The senior tore the labrum in her hip a week before, and tried to show Coach Tom Martin she was capable of running, but after seeing her push through laps on the track, he had to hold her out.
"She wanted to run, but I told her no state championship is worth your health," he said. "I told them last night to win this for Sophie, we didn't want her ending her high school career thinking she was the reason we didn't win.
Senior Janet Scott finished fifth (19:37), sophomore Jenna Goldberg was 14th in 19:54, sophomore Caroline Kennon was 31st in 30:37 and freshman Camille Gagne was 40th in 20:47.
"This team has been hit by a lot of adversity, we lost Helena Abbot before the season started, Sadie Keller (50th in 21:03) has been running through shin splits but has been far from how she;s done in the past (Keller was 13th last year). The fact they they kept fighting and stepping up when their teammates were hurting says a lot about their character."
In the 4A boys race, Bethesda-Chevy Chase senior Adam Nakasaka also claimed the championship that eluded him last year. Like Green, he stuck to his 2016 race plan and made a move at the two-mile mark. He ratcheted up his turnover on rolling hills before climbing "the dip" and put a margin on Garrison Clark and Nicholas Deamer that he would hold to his 7-second victory in 15;50, the fastest race on the newest iteration of the Hereford course.
"I knew I was gapping them but I didn't know how close they were to me," he said. "Before heading down the dip (Sherwood) Coach (Dan) Reeks said they were starting to gain, he told me to lean forward down the hill."
He thought he was safe when he had climbed up the dip, but "I needed to make sure, so I just started kicking. I knew I had it on the last straight."
Aaron Bratt's seventh place finish in 16:22 led Walt Whitman to third place with a 160-163 margin over Bethesda-Chevy Chase.
That last straight played into the 2A individual races. Poolesville's Ryan Lockett waited until the last stretch to sprint away from Calvert junior Justin Diehl for his second straight win, 16:13-16:16.  In the girls' 2A race, Damascus senior Heather Delaplaine nearly kicked down Hereford's Emily Konkus in the same stretch, missing out on the title 19:40.44-19:41.79. Damascus' girls finished sixth and Poolesville finished eighth. On the boys' side, Poolesville finished eighth.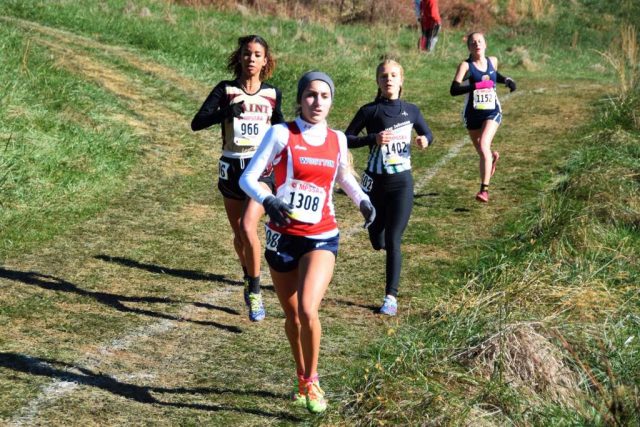 Recent Stories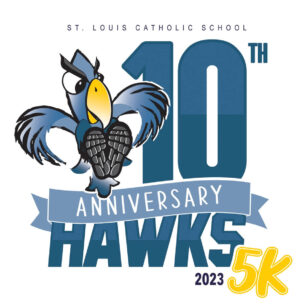 2023 will be the 10 year anniversary of the St. Louis Hawks 5K and Fun Run for Health & Wellness. The USATF certified course runs through the historic Hollin Hills neighborhood in Alexandria, VA.
The Hawks 5K goal, in conjunction