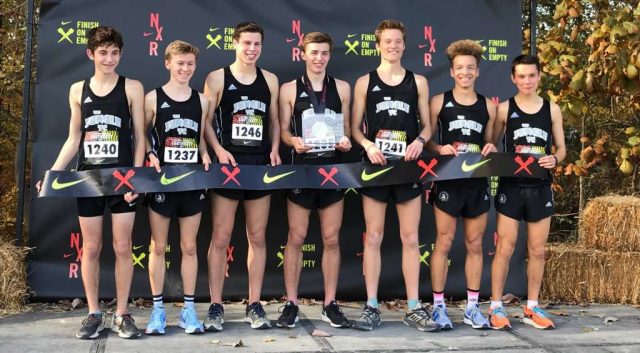 The Loudoun Valley boys qualified for the Nike Cross National meet with a southeast regional victory powered by Sam Affolder and Peter Morris in second and fourth places, with Colton Bogucki and Jacob Hunter in 14th and 22nd place, and Connor Wells in 49th. LV's Chase Dawson, running unattached, edged Wells. Thomas Edison senior Yared Mekonnen qualified individually. Loudoun Valley's Natalie Morris, the Virginia 4A champion, was ninth. Northwood senior Obsaa Feda (30th) and Genevieve DiBari (26th) of the Stone Ridge School of the Sacred Heart were the top Maryland finishers and Gonzaga's Gavin McElhennon (75th) was the top D.C. finisher. They'll race Saturday, Dec. 2 in Portland, Ore.
All three local runners to make the Foot Locker Cross Country Championships will return after successful regional races. In New York, National Cathedral School senior Page Lester finished fifth and Walter Johnson senior Abbey Green finished seventh. In Charlotte, N.C., George Marshall senior Heather Holt finished seventh. Last year, Green finished 21st, Holt finished 27th and Lester finished 32nd. They race Saturday, Dec. 9 in San Diego.
Local boys largely skipped Foot Locker, with the exception of Maryland state champions Ryan Lockett (12th in the Northeast) and Adam Nakasaka (26th), who went to New York. Mekonnen had earlier aimed for Foot Locker but by the middle of the season switched his plans in favor of Nike. Caleb McCurdy, the DCXC senior race runner-up, was the best local finisher in the South regional.
Local top 50 finishers
2.Sam Affolder Loudoun Valley 14:58
4.Peter Morris Loudoun Valley 15:08
8. Yared Mekonnen Edison 15:13
14. Colton Bogucki Loudoun Valley 15:32
22. Jacob Hunter Loudoun Valley 15:41
30. Obsaa Feda Northwood 15:49
46. Zach Holden James Madison 16:00
47. Chase Dawson Loudoun Valley 16:01
49. Connor Wells Loudoun Valley 16:01
1. Loudoun Valley 72
22. Gonzaga 576
9.Natalie Morris Loudoun Valley 17:50
24. Sarah Daniels Lake Braddock 18:34
26. Genevieve DiBari Stone Ridge 18:37
35. Yasmine Kass Paint Branch 18:47
41.Ricky Fetterolf Loudoun Valley 18:52
42. Sarah Coleman West Springfield 18:53
48. Caroline Howley McLean 18:57
8. Loudoun Valley 231
11. West Springfield 259
14. Lake Braddock 329
22. Walter Johnson 556
5. Page Lester National Cathedral School 18:12
7. Abbey Green Walter Johnson 18:17
12. Ryan Lockett Poolesville 16:05
26. Adam Nakasaka Bethesda-Chevy Chase 16:26
7. Heather Holt George Marshall 17:30
12. Emma Wolcott Tuscarora 17:44
24. Olivia Beckner South Lakes 18:19
29. Ava Hassebrock Tuscarora 18:22
46. Ashley Holt George Marshall 18:35
44. Caleb McCurdy St. Sebastian 15:52
Recent Stories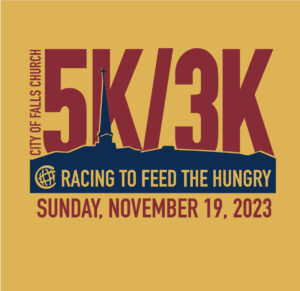 The out and back Falls Church City 5K/3K course is mostly flat on the W&OD Trail starting and finishing at 103 Columbia Street. Overall male and female winners earn free shoes and medals are awarded to all categories. Great family