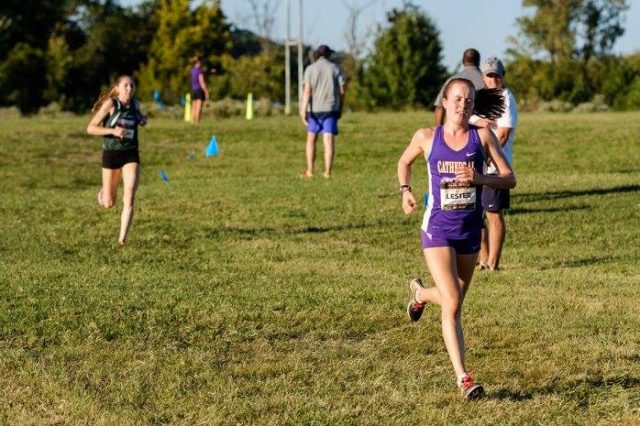 It's a tough call, but on the basis of Loudoun Valley's Nike Cross Nationals victory and Abbey Green and Page Lester's top-15 finishes at Foot Locker, the D.C. area has likely put together its strongest and most diverse cross country season in recent years. D.C., Maryland and Virginia all had superlative runners who distinguished themselves throughout the season in races near and far.
If you want to keep track of the D.C. area's graduating top runners, you can easily do it by bookmarking the University of Virginia athletics site. Five of our All-RunWashington postseason runners have committed to the Cavaliers to add to the eight underclassmen on the roster this year.
The RunWashington coaches panel met Nov. 27 to decide whose performances throughout the 2017 cross country season had earned them this honor. State championship meet performances carried the greatest weight, though other post-season performances and outstanding invitational results also figured in.
The coaches panel consisted of John Ausema, Gonzaga; Anthony Belber, Georgetown Day School; Steve Hays, Walt Whitman; Kevin Hughes, Georgetown Visitation; Mike Mangan, Lake Braddock; Chris Pellegrini, West Springfield; Kellie Redmond, T.S. Wootton; Scott Silverstein, Winston Churchill and Cindy Walls, Bishop O'Connell.
In addition to the All-RunWashington team, coaches from each state or D.C. picked their next seven top runners. Those teams can be viewed here:
All-RunWashington Team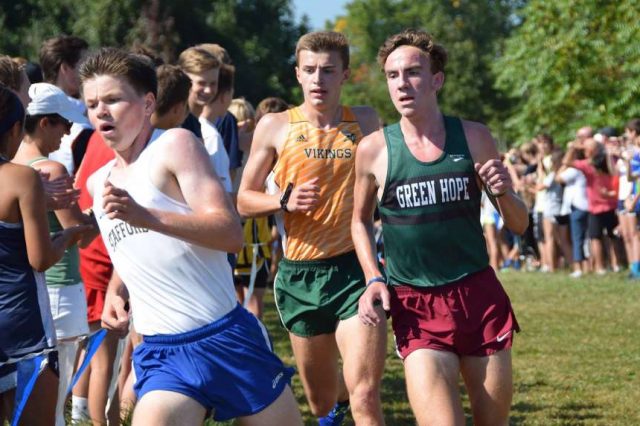 Sam Affolder, junior, Loudoun Valley
Affolder and Peter Morris led the Vikings through an undefeated season and a Nike Cross Nationals championship. Along the way he won the PTXC and Oatlands Invitationals, the 4A region and state titles and was runner up at Nike Cross Southeast. He finished 23rd at NXN and was a big reason Loudoun Valley set the NXN boys' record for lowest team score.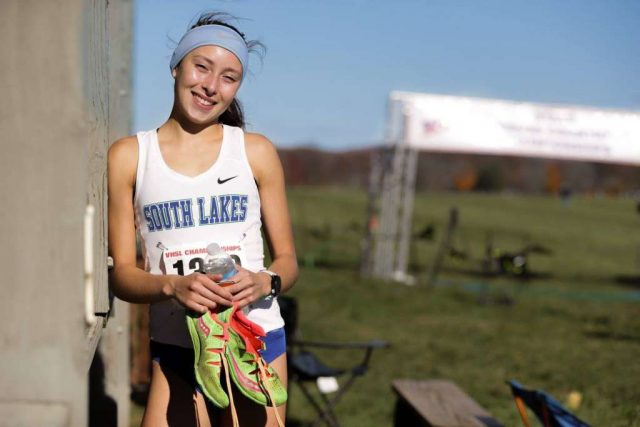 Olivia Beckner, senior, South Lakes
Beckner breezed to a Virginia 6A title over Heather Holt and Julia Ghiselli. She also won Pennsylvania's Briarwood Invitational, the Liberty District and the Northern Region. Despite a fall at the Foot Locker South race, she still finished 24th. She will run at Syracuse.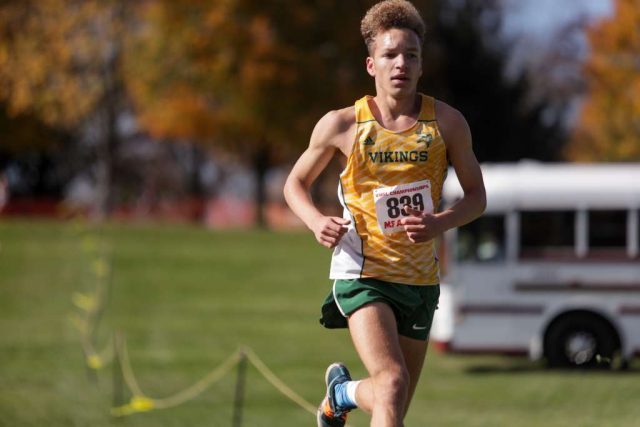 Colton Bogucki, senior, Loudoun Valley
Bogucki was a steady contributor for the Vikings, including his 37th place finish at NXN. His third place finish helped Loudon Valley score 15 at the state meet. He will run at Virginia.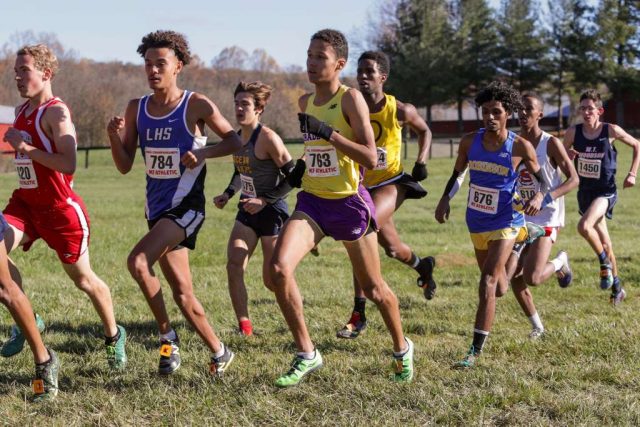 Edward Cerne, junior, Lake Braddock
Cerne started out fast, winning the PR Kick Off two mile and the Monroe Parker and Frank Keyser invitationals, ninth at Arizona's Desert Twilight festival and sixth in the 6A state meet, leading Lake Braddock to the title. He was the top local runner in 6A.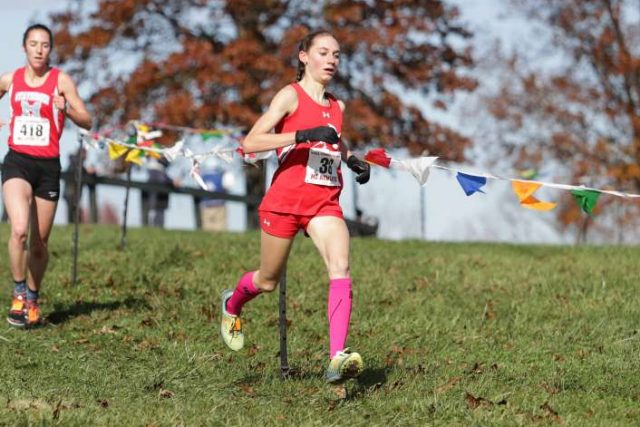 Julia Ghselli, freshman, Annandale
When she beat Heather Holt at the Monroe Parker Invitational, people took notice of Ghselli. When she won the Great Meadows Invitational, took second to Abbey Green at the Glory Days Invitational and won the Gunston District and Occoquan Region, they knew she was for real. She wedged between Beckner and Holt at the 6A state meet for second.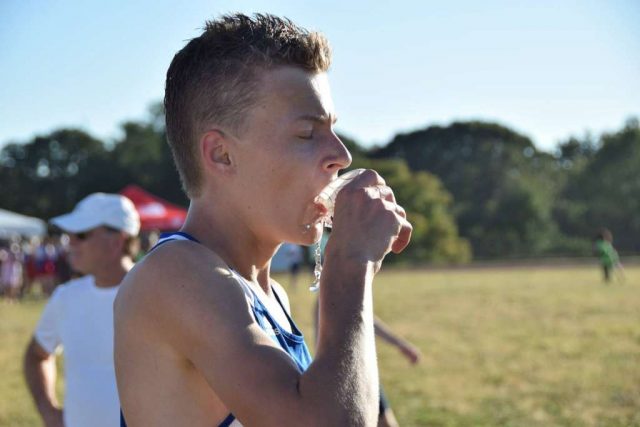 Max Greczyn, junior, Bishop O'Connell
In his first season of cross country, Max Greczyn made only one big mistake — reckless enthusiasm in the first mile of the Oatlands Invitational. It was his second 5k race, and a week later he was back to measuring his efforts just right so he could win the DCXC Invitational junior race. He went on to win the small school race at the Frank Keyer Invitational, the WCAC individual title, the Arlington County Championships and the Virginia Independent School championship.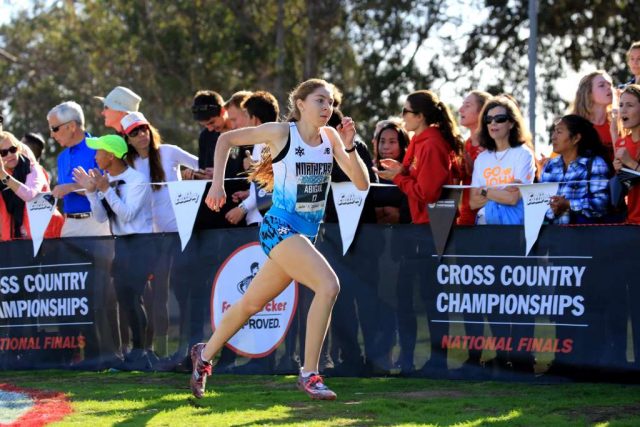 Abbey Green, senior, Walter Johnson
Green started the season off slow after an illness curtailed her summer training, but her easing her way into a season is different from the way many others do that. She was second to Page Lester in the DCXC senior race, then won the Glory Days Invitational, her third Montgomery County Championship, her fourth 4A West region championship and her first 4A state title. She led local finishers with a 12th place finish at the Foot Locker Championships. She'll run at Virginia next year.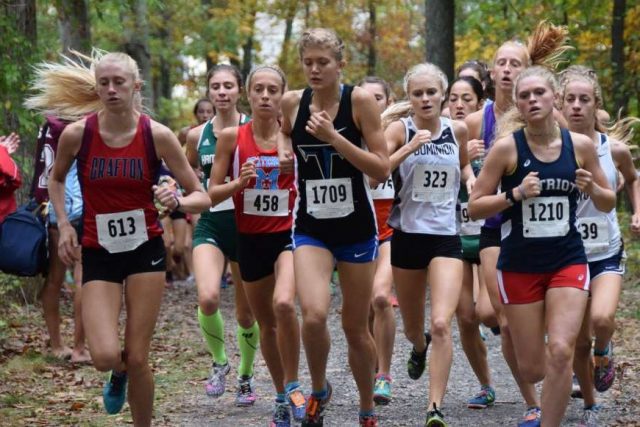 Ava Hassebrock, junior, Tuscarora
Hassebrock complemented Emma Wolcott throughout the season to give Virginia 5A champions Tuscarora a low-scoring top two. She was 15th at the Oatlands Invitational, fourth at the Loudoun County Championships, eighth at the Third Battle Invitational and fifth in the Virginia 5A championships to help the Huskies win the team title. Two weeks later, she was 29th at Foot Locker South.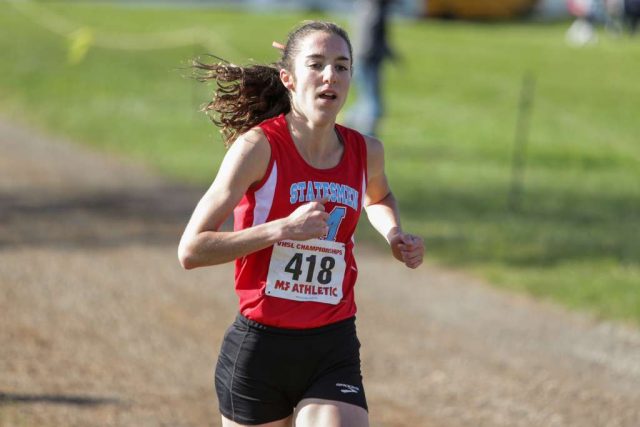 Heather Holt, senior, George C. Marshall
Most adult runners would consider a six-week bout with plantar fasciits to be merciful. On the smaller scale of a teenager's life, in the middle of her senior year, though, it's an eternity. Especially when that teenager wants to improve on her finish at a national cross country meet. When Heather Holt ran the Monroe Parker Invitational in September, she knew something was off, and she didn't race again until winning the National District. She finished third to Beckner and Ghiselli at the state meet before clawing her way back to Foot Locker with a seventh place finish in the South regional. She finished 31st at the national meet. She'll compete for N.C. State.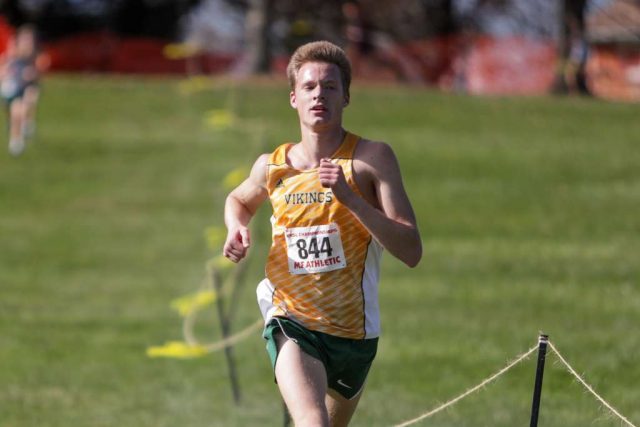 Jacob Hunter, junior, Loudoun Valley
Hunter put his best race together at Nike Cross Nationals, when he not only finished 43rd, but used his large frame to keep his smaller teammates from being pushed outside in the first quarter mile of the race which helped them get into good positions. He finished fourth in the 4A state meet to help his team sweep the top five spots, 11th at the Great American Festival and 22nd at Nike Cross Southeast.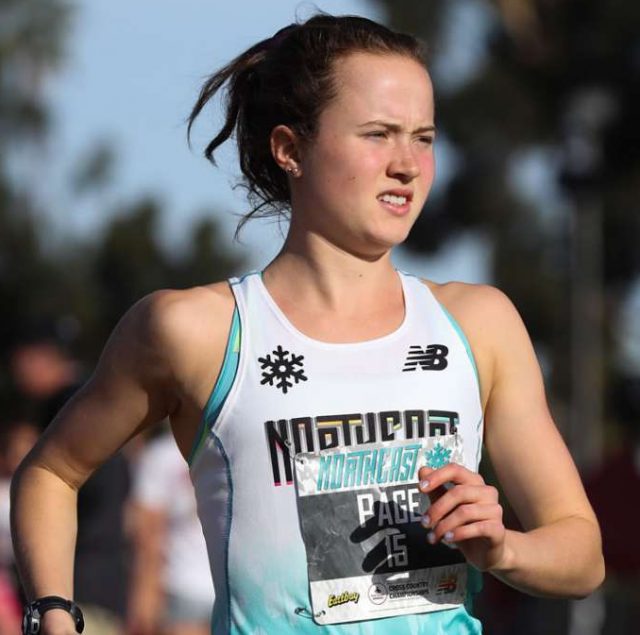 Page Lester, senior, National Cathedral School
Lester leaves National Cathedral as D.C.'s first Foot Locker finalist, and a two-time qualifier, to boot! She finished 14th as a senior. Along the way, she won two D.C. titles. She started this season off slowly because of a shoulder injury from her full-time pursuit as a triathlete, but won the DCXC senior race, and her second ISL championship and D.C. state championships. She'll run at Princeton.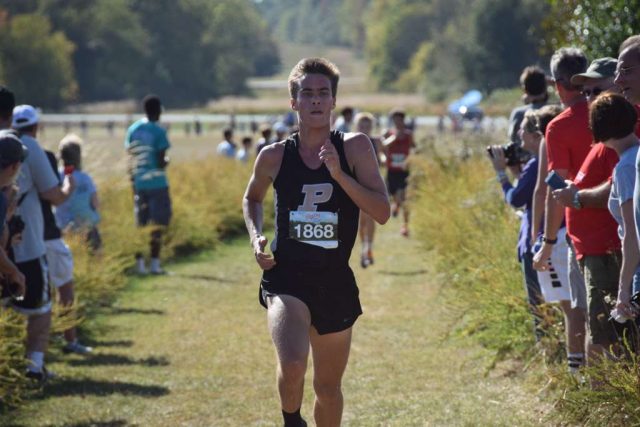 Ryan Lockett, senior, Poolesville
A few early-season bombs helped Lockett focus on the fundamentals of racing and he built confidence going from third place at the DCXC senior race to a win at the Glory Days Invitational, third place at the Third Battle Invitational and then wins at the Montgomery County meet, the 2A West regional and the 2A state meet. He finished 12th at the Foot Locker Northeast meet and will win for Virginia next year.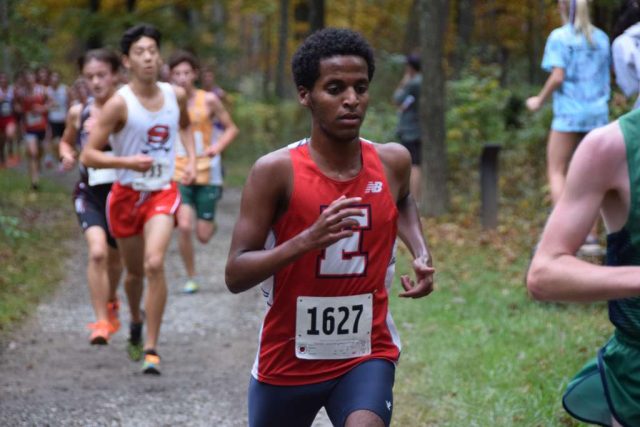 Yared Mekonnen, senior, Edison
A huge PR at the Nike Cross Southeast meet took Mekonnen to an eighth place finish, after finishing just fifth at the Virginia 5A championships. He went on to finish 76th at NXN, after deciding mid-season to switch his focus from the Foot Locker South race. A long view of the season helped him ride out some early-season bumps just in time for Nike. He will run at Virginia.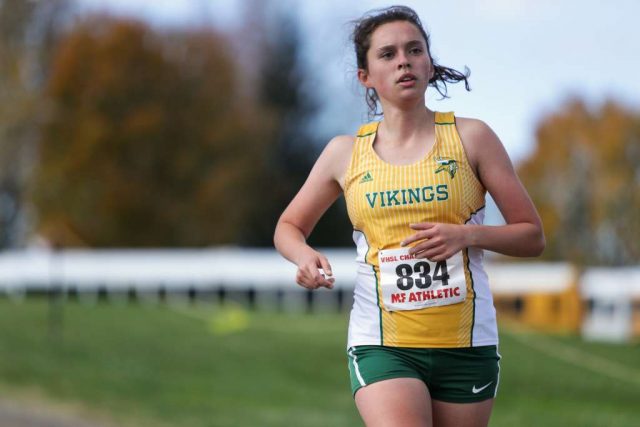 Natalie Morris, senior, Loudoun Valley
Morris has been a mainstay for the Vikings, helping them finish second in the Virginia 4A classification with a changing cast behind her, all the while moving up in the individual standings. This year, she came back from a deep deficit to win the individual title. She then finished ninth at Nike Cross Southeast. She will run for Cornell.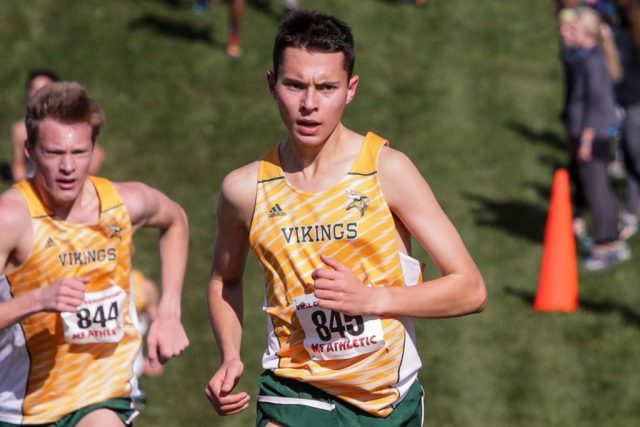 Peter Morris, senior, Loudoun Valley
Along with Affolder, Morris formed perhaps the best 1-2 combination in the country. They traded off changes to lead the Vikings, with Morris taking first at the Loudoun County Championships, with six of his teammates behind him breaking 16 minutes. He finished second in the Vikings 1-5 sweep of the state meet, which he won a year before. He led Loudoun Valley to the NXN title with his 12th place finish. He will run at Virginia.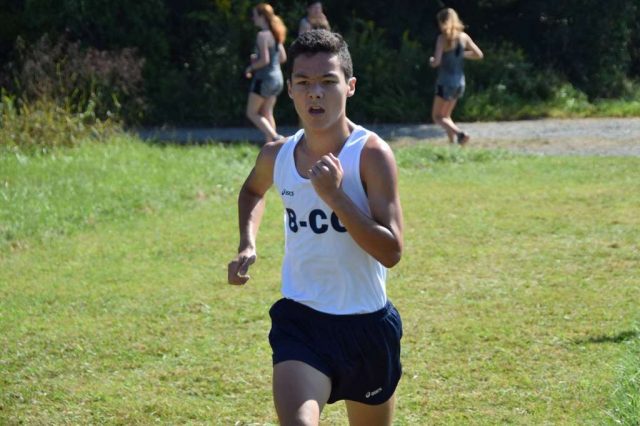 Adam Nakasaka, senior, Bethesda-Chevy Chase
If anything in this life is certain, if history has taught us anything, it's that you can race anyone. Nakasaka has been putting his nose in fights that may have been above his weight class and learning it won't kill you. He started to see that pay off at the Oatlands Invitational, where he was sixth. He followed that up with a fourth place finish at the DCXC senior race, second place at the county meet and a 4A individual Maryland state title. He finished 26th at the Foot Locker Northeast meet.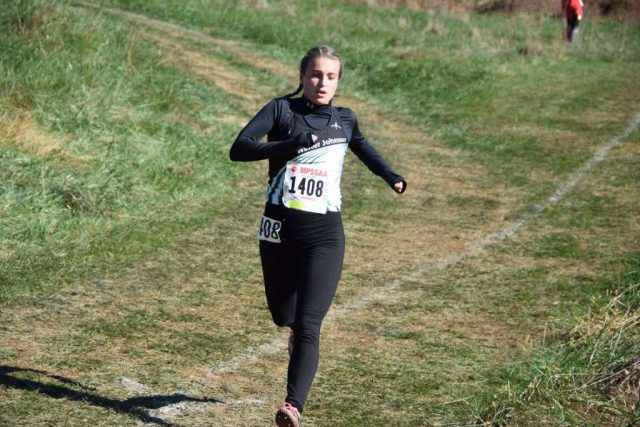 Janet Scott, senior, Walter Johnson
Janet Scott has been a mainstay on the Walter Johnson scoring five for the four most recent state championships teams, but she broke out as a senior, jumping into the Wildcats' winning formula of two low scorers. She was fifth in the DCXC senior race, second at the Montgomery County and 4A West meets and fifth at the state meet.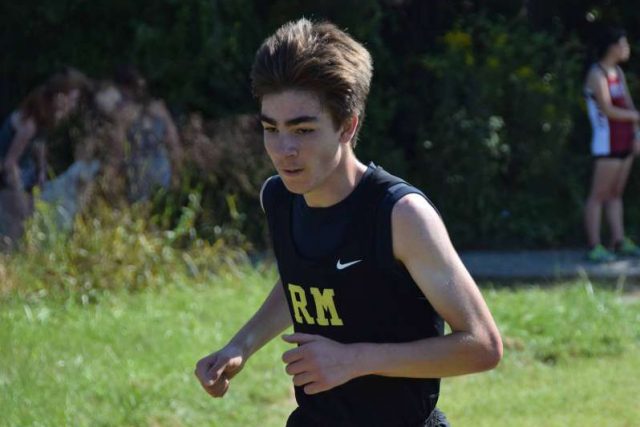 Garrett Suhr, sophomore, Richard Montgomery
Suhr came on strong at the end of the season, finishing sixth at the Montgomery County Championships, second in the 4A West regional and fourth in the Maryland 4A state met. He then won the Nike Cross Southeast Open race.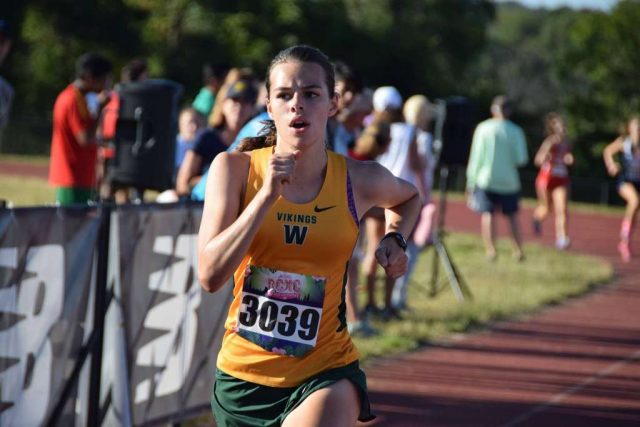 Laura Webb, junior, Woodbridge
Webb had a breakout year, finishing second in the DCXC junior race, winning the Cardinal District, finishing runner-up at the Occoquan Region before closing out with a fifth place finish in the Virginia 6A championships.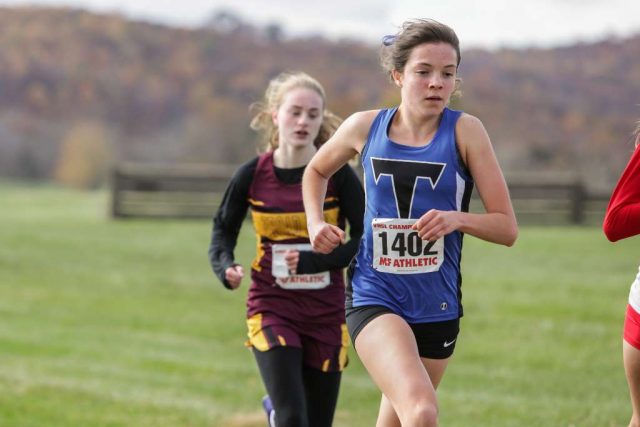 Emma Wolcott, senior, Tuscarora
Wolcott closed out a remarkably consistent career at Tuscarora as the Virginia 5A runner up, leading the Huskies to their third team title in four years. Before finishing 12th at the Foot Locker South meet, she won the Oatlands and Third Battle invitationals, the Potomac District and her region.
Recent Stories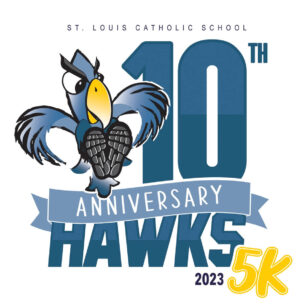 2023 will be the 10 year anniversary of the St. Louis Hawks 5K and Fun Run for Health & Wellness. The USATF certified course runs through the historic Hollin Hills neighborhood in Alexandria, VA.
The Hawks 5K goal, in conjunction