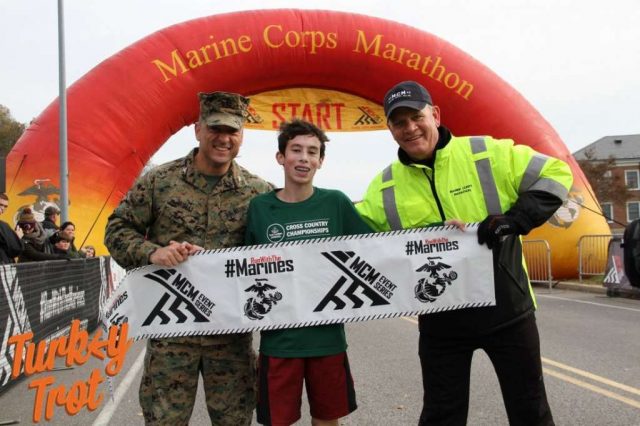 Annandale resident Caleb Hymans ran a 10k single-age world record for 12-year-old boys at the Turkey Trot 10k in Quantico Nov. 18, running 35:34.
Fairfax's Sarah Bishop, who won the Marine Corps Marathon seven seconds short of the U.S. Olympic Marathon Trials standard for 2020 beat that standard Dec. 3 at the California International Marathon, running 2:42:36. Arlington's Jessica McGuire, who ran 2:43:55, also qualified. McGuire was a guest on Dec. 11's Pace the Nation podcast. Kyle Stanton, of Rockville, qualified by running 2:17:48.
Matt Rodjom will represent the United States in the World Para Athletics Marathon World Cup, part of the 2018 London Marathon. He runs despite Leber's Hereditary Optic Neuropathy, which distorts most of his vision directly ahead.
Rochelle Basil (1:25:42) of Fairfax and Austin Kidd (1:14:14) of Columbus, Ga. won the RRCA D.C. state half marathon championship at the Gar Williams Half Marathon Dec. 17.
Three two-time local Foot Locker finalists raced Dec. 9 in San Diego. Walter Johnson's Abbey Green finished 12th in 18:03.4, exactly a minute behind winner Claudia Lane of California. National Cathedral School's Page Lester was two places behind Green in 18:06.4. Heather Holt, from George Marshall, was 31st in 18:48.4.
Recent Stories
Fairfax County Detectives have arrested and charged a 42-year-old Herndon man with crimes related to indecent exposures near the Washington and Old Dominion Trail in August, the department reported.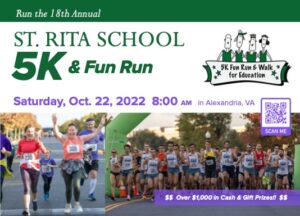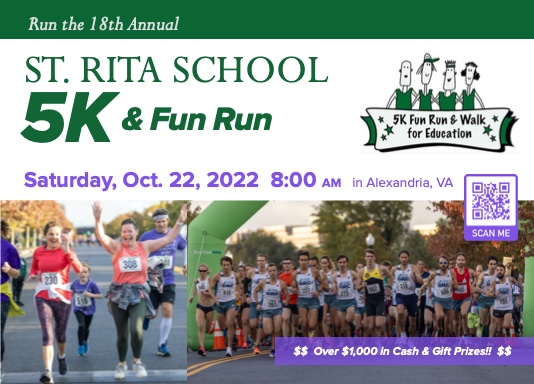 The 18th annual St. Rita 5K & Fun Run is a fall classic on treelined streets through beautiful Alexandria, Va.
Certified & chip-timed 5K follows a flat, fast, out-and-back course through Potomac Yard.
The morning festivities includes a live DJ,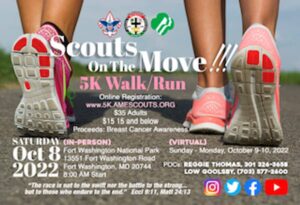 The Association of African Methodist Episcopal Scouts' (AAMES) 1st Annual 5K In-Person/Virtual Run-Walk Race
In-Person:
Saturday, October 8, 2022 at 8:00 A.M.
MARYLAND
Fort Washington National Park, 13551 Fort Washington Road, Fort Washington, Maryland 20744