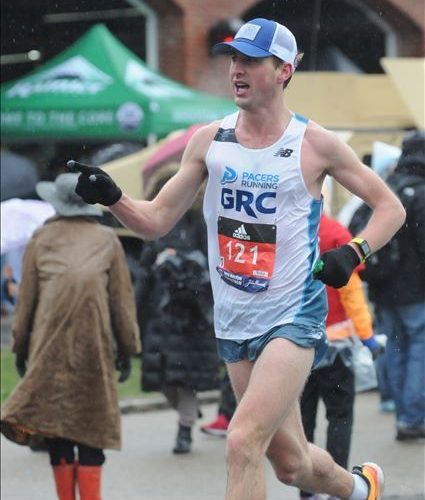 Arlington's Graham Tribble finished 23rd to lead local finishers Monday at the Boston Marathon, running 2:30:06. Sean Kinne led Washington, D.C. residents in 2:37:23 and Laurel's Eric Schuler led local Maryland men.
D.C's  Breana Avalos's 3:03:42 was the first local female finisher, Germantown's Erin Kelman ran 3:05:33 led local Maryland finishers and Falls Church's Christie Wetzel ran 3:08:49 to lead Northern Virginia finishers.
Of the more than 600 local entrants, 521 finished.
The race was cold, windy and rainy. Cabin John's Chris Bain, who finished his 21st straight Boston, said it was the worst weather he had seen for the race. Bethesda's Ben Beach finished his 51st straight Boston, extending his own record.
The race also saw Desiree Linden become the first American woman to win since Lisa Weidenbach Rainsberger in 1985. Georgetown alumnus Andrew Bumbalough finished fifth at the Boston Marathon, running 2:19:52 to place third among Americans
Recent Stories
Fairfax County Detectives have arrested and charged a 42-year-old Herndon man with crimes related to indecent exposures near the Washington and Old Dominion Trail in August, the department reported.