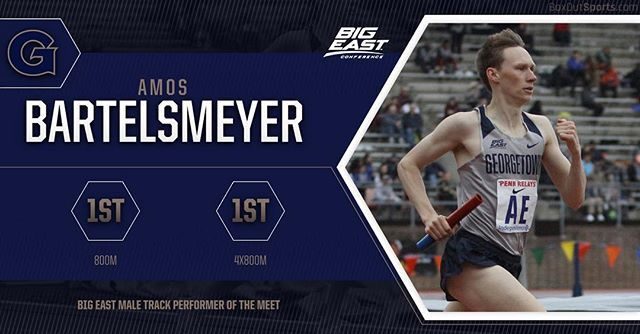 As of May 9, all but three W&OD Trail-owned water fountains were working. The exceptions are Buckthorn Lane, Loudoun County High School, and Lee Highway
Georgetown senior Amos Bartel was named track performer of the meet at the Big East Track and Field Championships. His wins in the 800 meters and 4×800 meter relay were among four distance titles for the Hoyas:
3000 meter steeplechase
1.Margie Cullen 10:33.42
800 meters
1. Amos Bartelsmeyer Georgetown 1:49.50 10
2. Ruach Padhal Georgetown 1:49.75 8
1 Georgetown 7:38.39 Charles Cooper, Joshua Bell, Jack Salisbury,  Amos Bartelsmeyer
10,000 meters
1. Nicholas Golebiowski 30:10.36
Runners with local connections have been featured on some running podcasts. Among them:
Recent Stories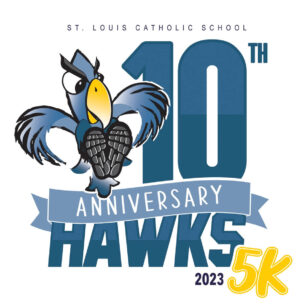 2023 will be the 10 year anniversary of the St. Louis Hawks 5K and Fun Run for Health & Wellness. The USATF certified course runs through the historic Hollin Hills neighborhood in Alexandria, VA.
The Hawks 5K goal, in conjunction