Chris Pellegrini has spent almost half of his life coaching at West Springfield High School.
After he graduated from the Fairfax County school, he returned to his alma mater to serve as an assistant coach to the cross country program he cherished.
Now, 17 years later, Pellegrini leads three sports, coaches more than 200 high school students and maintains a nearly year-round sports schedule. On top of that, Pellegrini is leading a girls' cross country team that could be in contention to win a state title. Perhaps the boys, too.
D.C.'s Kerry Allen punched her ticket to the U.S. Olympic Marathon Trials in decisive fashion Oct. 7, running 2:41:33 for a seventh place finish at the Twin Cities Marathon in Minneapolis, nearly four minutes faster than the minimum qualifying time of 2 hours, 45 minutes. It makes her the second fastest full-time female D.C.-area resident to qualify for the 2020 trails, Feb. 29 in Atlanta.
The 30-year-old Senate health policy advisor succeeded after three previous attempts at a qualifying time went sour midway through. Over the two years prior, she was the first (2016) and first-ranked (2017) runner in RunWashington's rankings, but she hadn't made it past 16 miles in the New York, Grandma's or California International marathons without faltering. But Twin Cities was different.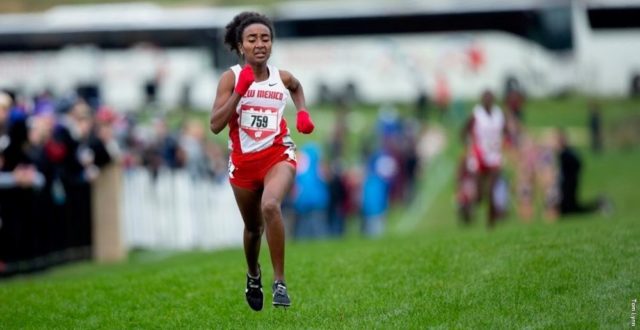 The U.S. Track and Field and Cross Country Coaches Association named Weini Kelati, a sophomore at the University of New Mexico, as its women's Division I National Athlete of the Week. Kelati attended Heritage High School in Leesburg for three years and competed for the Pride for two years, including 2015, when she won the Foot Locker Cross Country Championships. She won the women's White race at the Division I Pre-National meet last weekend.
The Arlington County Department of Parks and Recreation reports the bridge on Donaldson Run Trail in Zachary Taylor Park, at the North Upton Street entrance, has been damaged from a fallen tree and is currently closed to pedestrian traffic.
Repairs to the Arlington Memorial Bridge will force detours for pedestrians, alternating at noon and 4 a.m.
Get ready! 3 of 6 lanes & 1 sidewalk on Arlington Memorial Bridge close Monday, Oct. 15. Everyone shifts to the N. side of the bridge. 4am-noon = 2 lanes to DC & 1 lane to VA Noon overnight to 4am = 2 lanes to VA & 1 into DC. More at https://t.co/rLYiXg5FFC #MoreThanABridge pic.twitter.com/HoOE1HyVAA

— Jenny A-S NPS (@NPSJennyAS) October 11, 2018
We all know that runners can get intense. But for most runners, there is a finish line at the end where the intensity comes to a stop. That was not the case for us. For 101 straight days in the heat of D.C. summer, my friend Brian McElhaney and I competed in a grueling run streak competition, all for the prize of a $30 dessert.
Brian and I are both Arlington residents and coworkers at Potomac River Running. One day in the early summer, Brian proposed seeing how many days we could run idea of having a run streak competition between the two of us. I thought it sounded fun, so I agreed. At the time, neither of us really understood what we were getting into.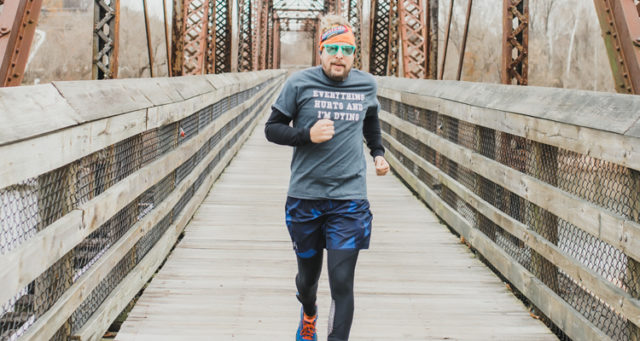 Our hosts are back for another episode, where we talk not politics with the presidential cell phone alert, the Clarendon day race, the Chicago marathon, bird scooters, Survivor and more. Our guest this week is Survivor Hall of Famer Jonny Fairplay, who has experienced an extreme life pivot and is now an avid runner.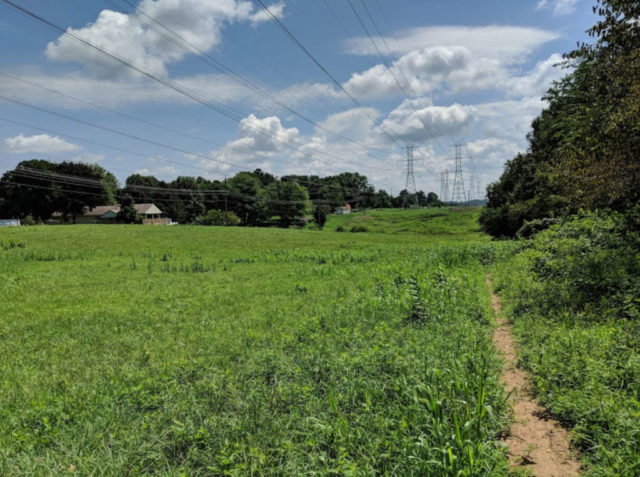 Montgomery Parks opened a new six-mile natural surface multi-use trail running along Pepco's transmission right-of-way connecting Muddy Branch Stream Valley to South Germantown Recreation Park. It is being maintained through a collaboration between Montgomery Parks, Pepco and the Mid-Atlantic Off-Road Enthusiasts. RunWashington's will have an Off the Beaten Path look at the trail next week.
D.C.'s Kerry Allen qualified for the 2020 Olympic Marathon Trials after running 2:41:33 for seventh place at the Twin Cities Marathon in Minnesota Oct. 7. She was RunWashington's top-ranked road racer in 2017 and has broken the course record at the Riley's Rumble Half Marathon the past three years. She also won the Parks Half Marathon this Fall. She is one of eight full-time immediate D.C. area residents to qualify for the Olympic Trials, set for Feb. 29 in Atlanta, so far.
Luke Tewalt isn't the kind of hold back, especially when he has a chance to really be part of a race.
The Washington Latin junior took that opportunity Saturday at the Glory Days Invitational at Clifton's Bull Run Regional Park, leading W.T. Woodson's Jack Leech and Bishop O'Connell's Max Greczyn through the rolling course. For Tewalt, it was a Goldilocks race, not too fast, like the DCXC Invitational a week earlier when he faced off against a Lynchburg area runner with a much faster personal best; and not too slow, like many of the smaller invitationals his charter school team had been racing.
"I don't mind setting the pace because I'm used to that in a lot of my races, but it was even better to have guys to run with," he said. "We were all out there pushing each other and it wound up being a really fun race."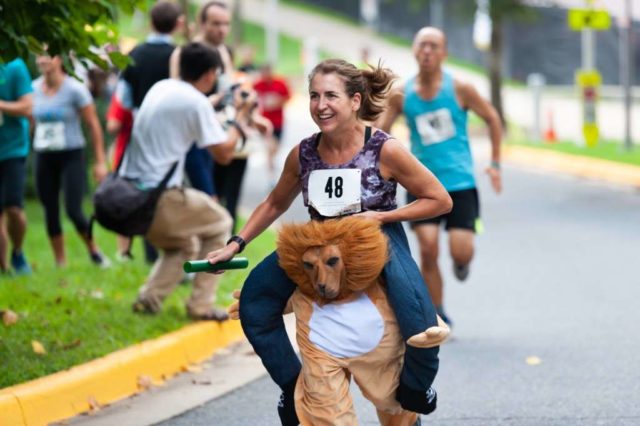 Name: Andrea Keane-Myers
Self-described age group: 45-49  Female
Residence: Bethesda
Occupation: Scientist
Volunteer roles in the running world: secretary, MCRRC Board of Directors, co-race director- Cabin John Kids' Runs
Robert E. Lee High School alumnus Josef Tessema won the Navy Mile elite race Sunday on Pennsylvania Avenue, running 4:01.89. He beat, among others, two-time Olympic medalist Nick Willis.
A bridge on the Mt. Vernon Trail south of Roosevelt Island is closed Tuesday after a piece of heavy equipment damaged a wooden footbridge.
The Rails-to-Trails Conservancy named Bethesda's Peter Raynor the 2018 Doppelt Family Rail-Trail Champion for his role in writing the 1983 Railbanking Act. Railbanking is voluntary agreement between a railroad company and a trail agency to use an out-of-service rail corridor as a trail until a railroad might need the corridor again for rail service. This interim trail use of railbanked corridors has preserved thousands of miles of rail corridors that would otherwise have been abandoned.