Three women with local connections qualified for the 2020 Olympic Marathon Trials at Grandma's Marathon in Duluth, Minn. D.C. resident Caitlyn Tateishi ran 2:43:35, West Potomac alumna (and 2013 Marine Corps Marathon and 2016 Army Ten-Miler winner) Kelly Calway ran 2:42:26 and Oakton and American University alumna Keira (Carlstrom) D'Amato ran 2:44:03.
Patriot alumna Rachel McArthur, a freshman at Villanova University, won the U.S. junior 1,500 meter title, running 4:25.70. Georgetown University freshman Rey Rivera finished second in the 800 meters, running 1:50.47. They will compete at the world junior championships in Finland July 10-15.
Fairfax's Beth Ann Telford was a guest on the Diz Runs podcast, talking about her 2017 World Marathon Challenge.
Potomac River Running is opening a store at the One Loudoun shopping mall in Ashburn in the next few weeks.
Chantilly alumnus Sean McGorty won the NCAA 5,000 meter championship a little over a week ago.
---
We're having some trouble with our water fountains. Many are not working and if they are, produce only a trickle. Let us know where and when you found such a fountain and RunWashington will try to get some answers about what is going on and when we can expect some repairs. Thank you!
---
Fountains compiled by Joanna Russo. New or broken fountain? Let us know here
It's a simple expectation.  You press the button and water comes out.  Except sometimes it doesn't.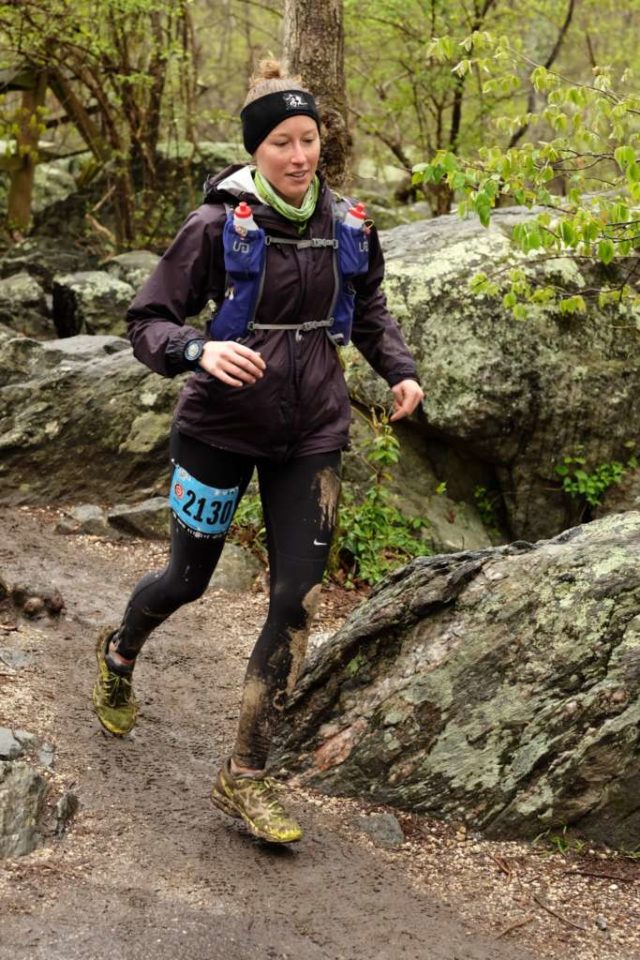 Name: Katie Morgan
Self-described age group: Under 30 crowd
Residence: Washington, D.C.
Occupation: I work in the environmental advocacy space, currently at Ocean Conservancy
Volunteer roles in the running world: I joined the Potomac Appalachian Trail Club – Rock Creek Crew last year in order to give back to the trails that I run on every week, and have loved it ever since. The club goes out each month and helps repair and restore sections of trail in Rock Creek Park that need a little love – last month we patched up a section of the Battery Kemble trail. We repair wash outs after big rain storms to blow downs from big wind events, general trail maintenance, invasive control and everything in-between. We work with the National Park Service, and it is a fantastic way for me and my fellow volunteers to give back to the trails we love!  I've learned so much – how to use a pick mattock, dig a trench, position trails to reduce erosion and spot issues on trails I otherwise never would have paid attention to. As an avid trail runner, this is probably my favorite activity outside of running each month, and it gives me great pride each time I run over trails I helped restore.
Chantilly alumnus Sean McGorty, finishing his fifth year at Stanford, won the NCAA 5,000 meters, running 13:54.81 to edge Syracuse's Justyn Knight by 0.22 seconds. Look out for him next week on the Pace the Nation podcast. Heritage alumna Weini Kelati, running for the University of New Mexico, finished the 5,000 meters in 15:46.57 for ninth place.
Charlottesville-based runner Ann Mazur discusses how she turned to yoga to help her running.

It takes an hour to get here from Washington, D.C.
You head north on Interstate 270, pass by the main exits for Frederick and continue onto U.S. Route 15. Catoctin Mountain comes into view. And as Cactus Flats Roadhouse passes by on your left, be on the lookout for your exit: Mountaindale Road.
You wind down through fields, passing by Mountaindale Convenience Store. When you have to choose right or left, choose left, and continue on what is still Mountaindale (Putnam Road is to the right). If you start seeing log cabin-inspired homes and the Cold Deer Hunting and Fishing Club, you chose correctly, and are almost there.
Runners hoping for the Glover Archbold Trail entrance at Canal Road to be reopened are due for more uncertainty. The D.C. Historic Preservation Review Board denied WMATA's petition to demolish the deteriorating streetcar trestle that spans the trail entrance. The threat of falling pieces has forced the closure of the trail entrance and a detour that really isn't much fun at all.
A new bike and pedestrian path will be added to Piney Branch Parkway over the next year, between Beach Drive and Arkansas Ave NW.
The U.S. Track and Field and Cross Country Coaches Association announced several honors for local coaches and runners for the 2018 outdoor track season.
Georgetown's Brandon Bonsey was named Mid-Atlantic Region assistant coach of the year by the U.S. Track and Field and Cross Country Coaches Association.
Williams College junior Tristan Colaizzi, a Georgetown Day alumnus, was a Division III All-American in the 1,500 meters.
Northern Virginia girls swept the top six places in the 6A 1600 meters and Loudoun Valley swept the top four 1600 meters spots in 4A at the Virginia state track championships. Here are the local winners and sweeps in various distance races. The Vikings also took seven of the top 10 places in the 3200 meters:
It's not me. It's you.
Let's hang some laundry before we pack it away until next spring: Runners think cyclists are aggressive, dangerous road hogs, and cyclists think runners are inattentive, unpredictable road blocks.
Trotting out the old tropes is easy. Fortunately, runners and cyclists have never been afraid of some hard work. Sharing the same space means that the intersection of rights for runners and cyclists has the potential to stoke passionate arguments on each side. Yet neither the rhetoric nor the reality always match the stereotypes.
Among a dozen cyclists and runners, the two most common words used to describe the relationship between the athletic communities were "annoying" and "respect."
Boston, New York, Marine Corps, Chicago. Getting into one of these marathons is half the battle. Year after year, missed qualifying times and bad luck with lotteries are the source of much heartache for runners. To some, racing on behalf of a charity offers a back door to the starting line when all else fails.
But these charity runners will tell you it's not about the race bib.