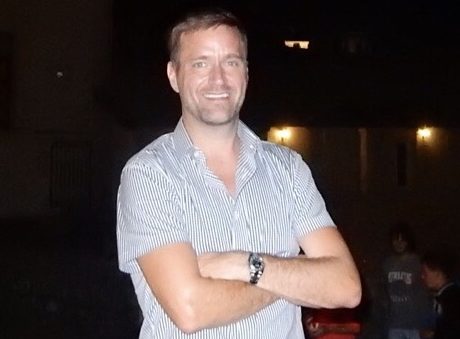 Name: Dale Learn
Self-described age group: 45-49
Residence: Washington, DC
Occupation: Attorney, Law Partner
Volunteer roles in the running world: I have volunteered at several race water stops, finish lines, etc. for my running club, the Potomac Runners. I have also volunteered to coach track and interval training for my club. The most rewarding volunteer roles have been when I have helped get once non-runners into the sport by given advice and training tips.
Why you run: There are SO many reasons why I run. It is SUCH a central element of who I am – It grounds me, makes me feel like I have done something good for myself, is great stress relief, and is a good way to venture out into a new place. Plus, you are never as free as when you are out there and you body is in a good running rhythm and just humming along.
When did you get started running: My oldest brother was a good runner and I enjoyed watching going to his meets, especially cross county. I did local youth track, but started full time running in junior high school and continued through high school and in college (Go Dawgs!!).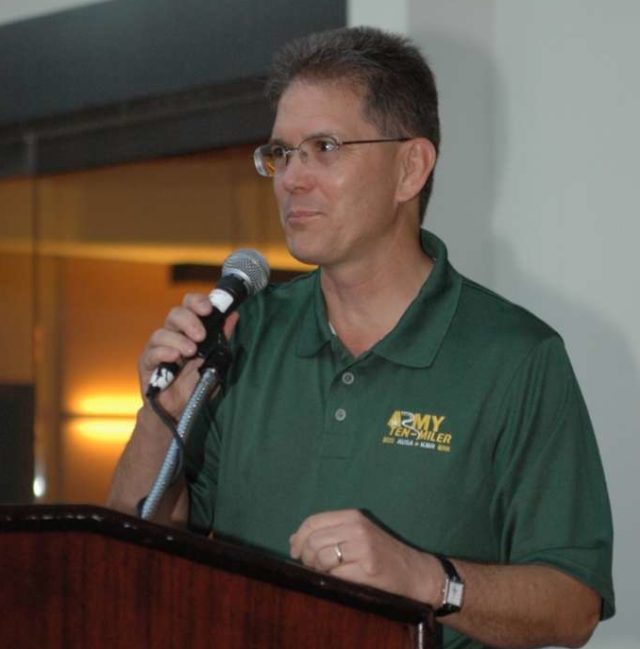 Jim Vandak, race director for the Army Ten-Miler for the past 22 years, will retire at the end of May. During his tenure, the race has sported among the 15 most finishers in the United States and topped the D.C. area's races.
General registration for the Army Ten-Miler opens at 7 a.m. Wednesday, May 15.
Four D.C.-area trails will form the eastern end of a continuous trail network that will reach Seattle, the Rails to Trails Conservancy announced. The National Mall, Rock Creek Trail, Capital Crescent Trail and C&O Canal Towpath will take the trail from the U.S. Capitol out to Cumberland, Md. and beyond.
The D.C. Road Runners Track Championship will serve as the championship of the Eastern Track League, which comprises the District Track Club, the Hoka One One New Jersey-New York Track Club, the Atlanta Track Club, Furman Elite and the Nashville Track Club. The league formed to give elite runners in the eastern United States competitive opportunities in advance of the national championships in July.
The Maryland State Private Schools Cross Country Championships, Nov. 9, will move to Georgetown Prep.
Three runners with local connections qualified for the IAAF Outdoor World Championships in the 5,000 meters at the Peyton Jordan Invitational. Loudoun Valley alumnus Drew Hunter ran 13:21.18, Lee alumnus Josef Tessema ran 13:22.28 and Georgetown alumna Rachel Schneider ran 15:21.44.
A bevy of local distance runners won NCAA Division I conference championships this outdoor track season:


(more…)
Trail racing doesn't always mean running an ultramarathon.
In addition to various shorter races, DC-area trail runners can look to timed races to run as little — or as much — as they want.
Timed races are a great alternative to traditional set-distance events because the format means your finish line is where ever you want it. Runners have a set amount of time to complete as many — generally short — loops as possible;  who ever runs the farthest is the winner, but everyone is a finisher.
Name: Kristen Serafin
Self-described age group: 30-34
Residence: Gaithersburg, MD
Occupation: Associate Director in Market Regulation Technology at FINRA
Volunteer roles in the running world: I was recently elected as a Board Member At-Large for Montgomery County Road Runners. I also volunteer as the assistant director and pace coach for MCRRC's Summer Half Marathon Training Program. You'll often see me at MCRRC's low key races, volunteering for everything from course marshaling to parking.
Why you run: I find that no matter how I'm feeling, running is always there for me. I can run alone or with friends, on trails or road, fast or slow. The reliability of this sport and a love of being outside motivates me to get out the door.
When did you get started running: In the spring of 2014 I was rushed to the emergency room with pneumonia so bad that I was initially tested for a pulmonary embolism.  After years of repeatedly getting pneumonia and bronchitis I was finally diagnosed with severe asthma and GERD.  My pulmonologist put me on six different medications and asked me to build up my lung strength through running or swimming. I picked running because I figured that if you stop swimming, you drown, but if you stop running, you just walk.  The first day I was well enough to run I made it two blocks, sat down on the sidewalk in Pentworth, and cried.  I was wheezing and had to take my emergency inhaler.  After a few minutes I decided that the next day I would try to run three blocks.  Eventually I worked my way up to a 3 mile loop, and decided on a whim to sign up for the Marine Corps Marathon.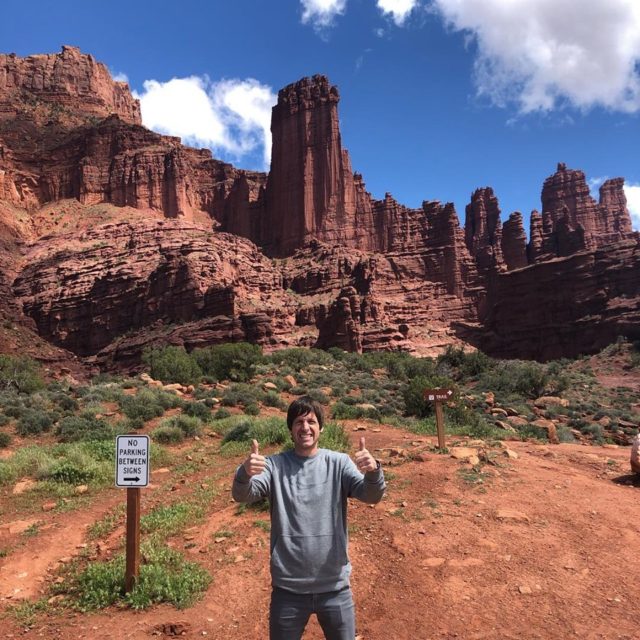 Jay Ohare and Dave Wittlinger from Venga CBD explain what the extract offers for endurance athletes.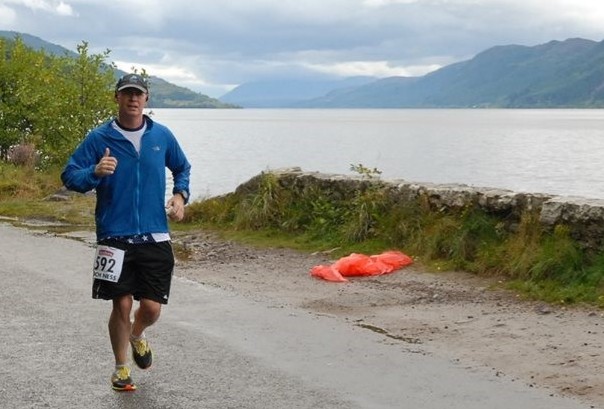 Name: Dave Beltz
Self-described age group: 50
Residence: Arlington, Va.
Occupation: Federal Government Manager
Why you run: I run because I love it.  It is a great stress reliever, easy to do almost any time of year, and if you don't enter races, a cheap form of exercise.  I also really like the running community – at races, online, and just out on the local running trails.  We're all in it together, and I like that feeling.
Texas Tech alumnus Jesse Williams, from Sound Running, talks about his training programs but was mainly invited so Farley could gloat about the NCAA basketball championship game.
Local runners picked up some gold watches at the Penn Relays:

Georgetown's 4×800 meter relay team Kenneth Rowe (1:52.46), Ian Delgado (1:52.25), Ruach Padhal (1:49.57), Joseph White (1:50.91)
Sprint medley relay  (200m / 200m / 400m / 800m)  3:17.53       Nate Alleyne, D'Andre Barriffe, Lawrence Leake (48.2), Joseph White (1:46.45)
Two Northern Virginia natives ran on Villanova's winning 4×1500 meter team: Patriot alumna Rachel McArthur (4:18.4) and West Springfield alumna Caroline Alcorta (4:28.0).
Northwood senior Eldad Mulgeta won the high school boys' 3,000 meter championship in 8:29.05.
Oakton and American University alumna Keira D'Amato won the Olympic Development 10,000 meters in 33:43.86.

Vienna's Perry Shoemaker qualified for the 2020 U.S. Olympic Marathon Trials, running 2:43:33 at the Eugene Marathon.
Herdon alumna Hiruni Wijavaratne broke her own Sri Lankan marathon record at the Dusseldorf Marathon, running 2:34:09.
Road reconstruction in Rock Creek Park has reached Wise Road, which is now closed. This will interrupt the Western Ridge Trail, and runners will have to detour west to Oregon Avenue NW to avoid trespassing.
The Rock Creek Hiker-Biker Trail near Ray's Meadow Local Park and Jones Mill Road will experience intermittent closures through May 2 to accommodate Purple Line Project construction.
Construction of a pedestrian bridge over Route 29 in Falls Church is forcing a detour near mile 5.5 of the W&OD Trail through Fall 2019.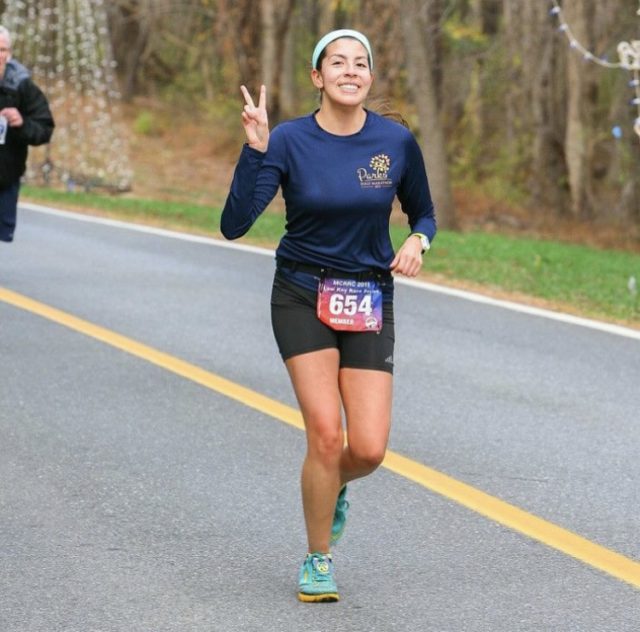 Name: Amanda Pinzon
Self-described age group: 25-29
Residence: Washington, D.C.
Occupation: Public school teacher
Volunteer roles in the running world: Girls on the Run coach at my school!
Why you run: I run because it makes me feel powerful and makes me push myself. I've never been the most competitive person, but I do love setting new goals for myself. Even on days when I feel lazy, I finish my runs feeling happier, healthier, and fulfilled for the day.
When did you get started running: I started my freshman year of high school when I joined the cross country team. I had always enjoyed running the mile in middle school and felt like running was the only sport I felt comfortable doing. Spoiler alert, I threw up after my first practice. But it was one of the best decisions I've ever made. This is when my love of distance running began (back when I considered 5k distance!). That team holds a special place in my heart.