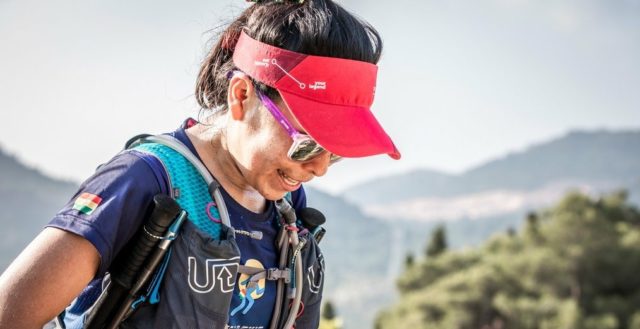 I'm a radio correspondent for Territorio Trail Media (Spanish web and podcast) specializing in trail running and ultrarunning. We will be covering Ultra-Trail du Mont-Blanc for the fourth consecutive year and with more than 12 hours broadcast from Chamonix.
Name: Neisa Condemaita
Self-described age group: 40-49
Residence: Washington, D.C.
Occupation: Freelance Field Producer/Radio Correspondent. & Substitute Teacher at Mundo Verde Public Charter School (The first green-focused Charter School in D.C.)
Volunteer roles in the running world: Running Mentor Teens Run D.C. (2012-2015) and Girls on the Run D.C. (8th season)
Why you run: I started running thanks to the inspiration of my Dad, he was 65 years old when he started and that was a big motivation. When he passed away after battling with cancer for a year, I promised myself I would always follow his steps & all he thought me about the love for nature.
When did you get started running: 2009
Have you taken a break from running: Yes, in 2011 when I got serious injuries…
Training shoe: Hoka One One
Coach or training group: I coach myself, but I run with the Virginia Happy Trails Running Club, Pacers 14th Street and when I'm in my home country, Bolivia, I run with the Chaskis Runners
The hardest race you've ever run: Penyagolosa Trails HG MiM 62K, With 3300m D+ on a very technical route. In Spain this year.
Most adventurous decision you've made with your running: I think going up on distance, got in love with trail running and I want to accomplish a 100 Miler one day.
Running mentors: Jeff Horowitz, Elyse Braner, Judith Weber, Gary Knipling, Andrew Arbuckle.
My favorite place to run in the D.C. area is: C&O Canal if I want to do a fast long run, for a technical trail running route I'll do the Potomac Heritage Trail
Favorite local trail:  Prince William Forest, Harper's Ferry, Potomac Heritage Trail. 
My best race was: The North Face Endurance Challenge D.C. I got a PR this year! 50K 7:07:50. Also La Chakana 120K 4th female, 1st in my category in Bolivia this past weekend.
Favorite local race: The North Face Endurance Challenge D.C.
Ideal post-run meal: I love the recovery drink from Scratch Labs. But any good veggie or fruit smoothie is perfect.
Favorite flavor of gel, gu, etc: I consume Hûma Gels and my favorite flavor is the blackberry banana.
Pet peeve: The 3 a.m. hour, I got into ultrarunning and every time I ran more than a 100K, 3 a.m. really drives me crazy.
Goals: Run a 100 miler and encourage more women to get into ultrarunning.
Your advice for a new runner:  Be patient with yourself, every mile counts and you'll get far progressively. Running is a blessing.
Favorite running book: Born to Run by Christopher McDougall and North by Scott Jurek.
Song in your head during a run: "We are the champions" by Queen.
Have you dealt with a major injury: Yes, in 2011 I had to stop for many months. I had a herniated disc in the neck and the lower back also sciatica. After lots of therapy sessions a friend recommended me Bikram Yoga, it helped me to heal fast and now I practice at least 3 times per week. That's when I started Trailrunning and had very few injuries.
Running quote: "Running is the heart of what it means to be human." Christopher McDougall.
Why is the D.C. area a great place to be a runner:  We have beautiful green areas to run freely and the encouragement as well of the support of other runners is amazing! I really love our running community.
Recent Stories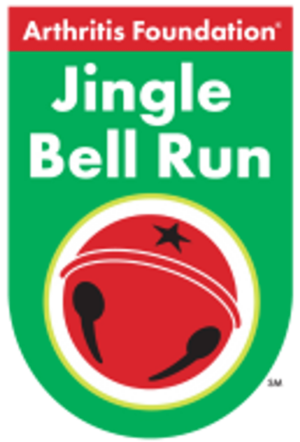 Be part of the original festive race for charity and signature Arthritis Foundation holiday event! Wear your favorite holiday attire and together, we'll jingle all the way to a cure! Register as an individual or bring a team of friends,