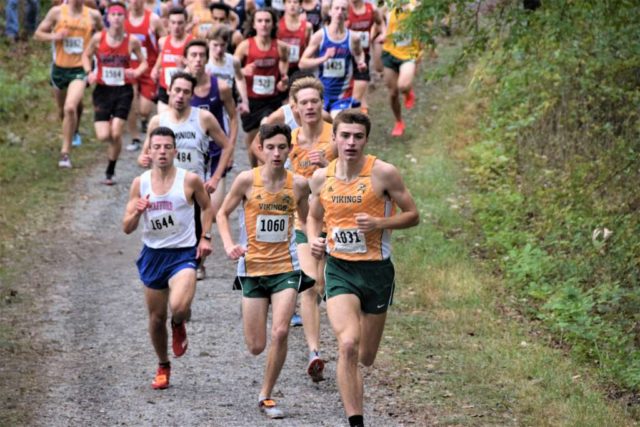 Loudoun Valley hasn't truly flexed its cross country muscle yet.
Not in winning the Great American Cross Country Festival a week ago and not in scoring 18 points to win the Third Battle Invitational, taking six of the top seven spots in the process. The defending Nike Cross Nationals champions haven't even figured out who their top seven will be, and two runners who raced in Winchester did well enough to only make coach Marc Hunter's job harder as the Vikings pick their seven runners who will compete in postseason races.
"It's a good problem to have," he said. "I'm always amazed at how the boys do. It's a revolving door for 6-7-8-9, and it's been a short season, so we'll have to make some tough decisions. When they run well like this, it makes it harder."
Third Battle Invitational
Oct. 13, 2018
Winchester, Va.
5k
1.Ava Hassebrock Tuscarora 17:45
2.Elise Abbe Loudoun Valley 18:08
3.Ricky Fetterolf Loudoun Valley 18:15
1.West Springfield 59
2.Loudoun Valley 89
3.Millbrook 162
1.Sam Affolder Loudoun Valley  14:59
2.Jacob Hunter Loudoun Valley 15:16
3.Rylan Pettit Woodgrove 15:17
1.Loudoun Valley 18
2.West Springfield 137
3.Patriot 220
In this second race of the season, senior Sam Affolder won in 14:59, the course's second fastest time, trailing only Valley's Drew Hunter's 14:20 from 2015 in race history. With Jacob Hunter's 15:16 second place finish, the Vikings now claim four of the top five times for the course, including Peter Morris' 15:15 from 2016. Senior Connor Wells finished fourth in 15:24 and Kellen Hasle fifth in 15:30, but Great American leader Carlos Shultz and Nike Cross Nationals runner Kevin Carlson were off this week. In their places, juniors Taylor Ney (6th in 15;37) and Mateo Barreto (7th in 15:38) helped the Vikings nearly sweep with race, with only senior Rylan Petit of Purcellville rival Woodgrove sneaking in there in third in 15;17 – the course's sixth best time.
Affolder sat out the Great American race after the accumulated weeks of cross country recruiting travel stressed his back. With that travel, and his commitment to the University of Washington out of the way, he took over the race in the second mile to run a second behind his best 5k cross country time.
"I was fading a little in the last kilometer, Jacob was catching up to me, but I managed to catch a second gear and finish strong," Affolder said. "I wish I had worn some arm sleeves. Once i got out of the woods, the wind hit me pretty hard."
It was the first weekend with a noticeable chill in the air, conditions that made up for some muddy patches following overnight rain.
Wanting to try to improve on his 15:10 time from Great American, Pettit pushed the pace early, leading until the second mile.
"I knew at some point Sam or Jacob would catch up to me and I could pace off of them," Pettit said. "When Valley passes, they like to do it fast, so I just wanted to hang on as long as I could."
His calves felt the strain from his fast early pace, which forced Pettit to chill out before making a move on Hunter with 600 meters to go. With 200 meters left, Hunter moved ahead for good.
"I think I have another gear in me an I haven't shown that off yet," Hunter said after avenging a 5-second loss to Pettit the week before.
Tuscarora senior Ava Hassebrock's 17:45 winning time gave her the fifth fastest girls' time on the course, behind three Foot Locker finalists and a two-time Nike Cross Nationals qualifier. It also gave her the team record for 5k when running in a Tuscarora uniform. Emma Wolcott ran 17:44 at the Foot Locker South championships unattached.
"I wanted her to get out a little faster, we wanted to take advantage of the course," said Tuscarora coach Troy Harry. "Midway through the race, her form looked good, but she was on her own. She told me she had a little bit left at the end, but that's as happy as I've ever seen her."
West Springfield peaked in winning this race last year, but the Spartans' performances this season make coach Chris Pellergini think the team is still trending upward.
"Last year, they all had their best race on one day, and you don't see five or six girls do that on the same day," he said. "This year, they're up and down at different times, but whoever is off does a good enough job of gutting it out that we do alright."
Chase Kappeler led the way in fifth place (18:23) with Lillian Stephens ninth (18:35), and Katie Orchard and Amy Herrema 13th and 14th in 18:49 and 18:53. Kappeler has found her late-race resiliency boosted by core exercises prescribed to mitigate lower back pain that had been plaguing her earlier in the season.
Another bit of confidence for West Springfield – the team had previously only had two girls break 19 minutes on the same day. With a strong kick by senior Helen Heaton to hit 18:59 for 18th place, the Spartans had five.
Loudoun Valley also managed a pair of top-three finishes from junior Elise Abbe (2nd in 18:08) and Ricky Fetterolf (3rd in 18:15). Abbe is a newfound front runner for the Vikings, having found her confidence at Great American, where she finished 22nd.
"Sophomore year was really hard for me, so I just kept putting in the work to build up for this season," she said. "Now I know that I can push myself that hard and do well, it gives me a lot of confidence."
Fetterolf also reinforced how important confidence was to her racing while she looked forward to postseason races with more rolling hills.
"I can't be afraid of pushing myself," she said. "I just have to stay positive no matter what happens."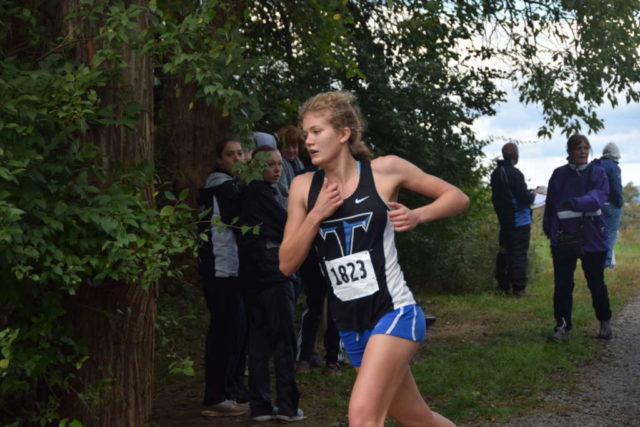 Recent Stories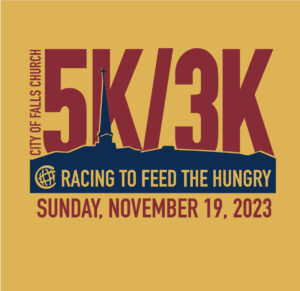 The out and back Falls Church City 5K/3K course is mostly flat on the W&OD Trail starting and finishing at 103 Columbia Street. Overall male and female winners earn free shoes and medals are awarded to all categories. Great family