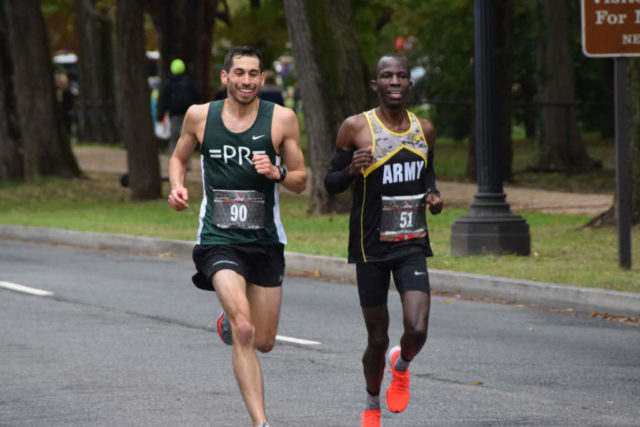 Jeff Stein spent the afternoon following last year's Marine Corps Marathon recovering in the hospital after heat stroke finishing in eighth place. He fared considerably better this year, breaking the tape in 2:22:49 for his first marathon victory.
True to his buildup this year, it was a race that, for him, seemed decided only at the end.
"When I was in the last mile, I heard the announcer say the leader had someone right on his tail," Stein said. "I got pretty worried because I knew Patrick (Hearn) was a strong second-half runner, and I was wasn't sure how much my legs could take. I was fleeing him for the last few miles."
It turned out that he actually had a 47-second margin over Hearn's 2:23:36.
Stein, 32, is a D.C. public defender and most of the past two months have been consumed by a quadruple murder case, which has dominated his time.
"I wasn't sure what impact the trial would have on my training," he said. "I really couldn't do any marathon-specific training until the last three weeks."
Cramming rarely works in academics or marathon training, but Stein's coach, Roland Rust, preferred Stein take his chance on Marine Corps undertrained, rather than holding off until a spring marathon.  His base of 80 miles a week would have to do.
Stein had one marginally successful 20-mile run that left him a still little unsure of his fitness, and that manifested itself through insecurity throughout most of the race.
"I wasn't really sure how I would hold up, so I wasn't as aggressive as I ordinarily would be," he said. "If someone dropped a surge, I wasn't sure if I'd be able to respond. When you have your training to fall back on, that gives you a lot of confidence and I just didn't have it."
He ran most of the first 20 miles with the U.S. Army's Samson Mutua, with the two keeping things conversational through 16 miles. The two formally introduced themselves with a fist bump midway through the 17th mile, when the race truly began.
"I let him push the pace and I just hung off his shoulder," Stein said. "I wasn't supposed to be running by time, but I checked my watch every now and then to gauge our speed and we were definitely out fast."
Hearn, a 28-year-old  Irvine, Calif.-based Navy officer who grew up in Sykesville, Md., caught up to them on the Mall and they crossed the 14th Street Bridge together before Mutua fell off and Stein and Hearn battled for three miles before Stein pulled away with two-and-a-half to go. Mutua faded to fourth in 2:24:51.
A cool and overcast day was a welcome change for marathoners after last year's scorcher. The course configuration, including a trip up and down Rock Creek Parkway, remained the same as last year.
That Stein and Hearn were in the position where they could challenge for the win was unthinkable a little more than a year before. They were part of a pack that included eventually winner Desta Morkama who went up to a half-mile off course in the first mile when a roadblock was left unmanned. Stein and Morkama spent most of the race trying to work their way back up to the lead. Hearn ended up finishing fifth after that.
Hearn, Norfolk, Va.'s Will Christian and Jordan Tropf, all Navy team runners, worked together to come through the half in 1:12, a plan they hatched the day before. Soon after, Tropf fell off pace and Hearn and Christian worked together until the 17th mile, when Hearn pulled away.
"I've been doing longer tempos, 18 or 20 miles at 5:30 pace, and that's started to really work for me," Hearn said. "The last eight weeks were really good for me."
Hearn's 2:23:26 was nearly a three-minute improvement on his personal best marathon time, which he set winning the 2016 Baltimore Marathon in 2:26:19.
Christian, 35, turned in his best Marine Corps placing after five years of racing here, running 2:24:23 for third place. Like Stein, he was facing a short buildup to Marine Corps, but he had momentum on his side, having run 1:09 a week prior for the half marathon.
"That gave me a lot of confidence, but otherwise I just relied on training and experience from previous years," he said, noting his job and family have meant running has taken less focus than it once did for him.
Christian moved up as others faltered, though he had trouble with the turns in Crystal City. He was still able to hang on for third. He'll be racing the Richmond Marathon, just 13 days after Marine Corps. Christian won this year's George Washington Parkway Classic.
Trevor Lafontaine, the 2015 winner, finished 10th in 2:29:38. Al Richmond, the Arlington resident who had finished the previous 42 Marine Corps Marathons and was the last remaining "Groundpounder," did not race, announcing his retirement the night before the race.
Still new at this
Originally a collegiate swimmer at Wesleyan, Stein started running in 2012, when his New York University law school classmate, now wife, challenged him to run a half marathon. It was his first run that wasn't on a treadmill. After graduating, he moved to D.C. to take a job at the public defender's office and found running to fit into his life pretty well.
"It pairs nicely with my job," he said. "It's a release for me. It's easy to put on your shoes and shorts, go for a run and come right back to work. You don't have to drive to a pool or anything."
Swimming didn't play to his strengths anyway.
"I thought nurture could beat nature and I could turn myself into a sprinter, but I just don't have those fast-twitch muscles," he said.
Stein's first marathon was at the end of an Ironman, but he later tried the New York Marathon, without any biking or swimming, and continued with the distance, setting his 2:21:21 marathon PR in Edinburgh, Scotland this spring.
He has worked with Rust for four years, almost always doing workouts alone, though he runs for Potomac River Running's D.C. Elite team.
"I'm not a very good social runner," he said. "My schedule is always up in the air; Roland gives me the workouts and I don't end up bailing on people if I can't get out of work in time."
He is RunWashington's top-ranked male runner this year and second-ranked runner overall, with wins at the Reston 10 Miler, Reston Firecracker, Crystal City Twilighter, Annapolis Ten Miler and Navy-Air Force Half Marathon. He was also the Pikes Peek 10k runner-up and finished 27th at Cherry Blossom.
An Eckington resident, he adds on to his runs to work to add up mileage and does longer runs on the weekends, favoring Arlington's Custis Trail.
"Those hills are the only thing that can rival or surpass the Harlem Hills in Central Park," he said. "If you can run that trail well, you'll be set for most races."
His long-term goal is to run the 2019 California International Marathon after taking the Spring off of marathons.
With Stein taking D.C.'s first spot and Tropf running 2:2:45 to lead Maryland in seventh, Arlington's Mike Wardian was the first Northern Virginia runner across the line, in 16th, running 2:35:49 to also top the master's race.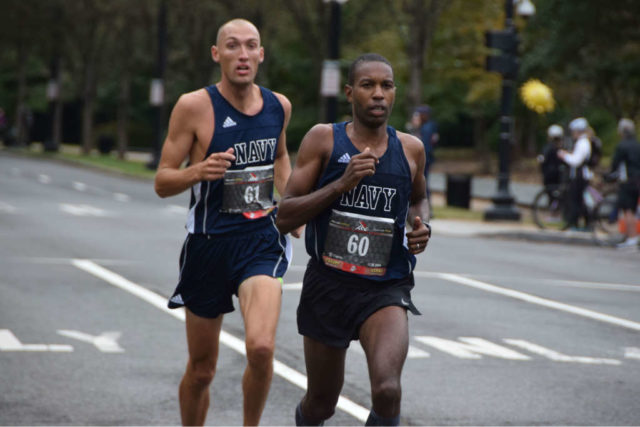 Recent Stories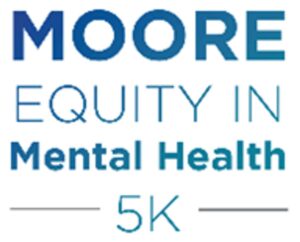 About APA's MOORE Equity in Mental Health 5k
The APA's Division of Diversity and Health Equity invites you to join us in combating mental health inequities facing young people of color and in honoring mental health advocate Bebe Moore Campbell.