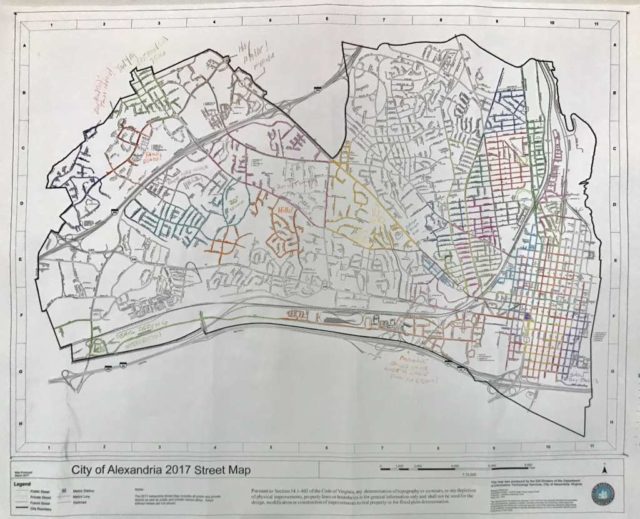 For the last 19 weeks, Stephanie Lasure has been running every street in the City of Alexandria. She is weaving her way through every nook and cranny — down every block in Old Town, around every cul-de-sac in Seminary Hill and up every ascent in Rosemont.
Over 151,000 residents call the City of Alexandria home, nestling themselves into an area that's only a little over 15 square miles. But as Lasure has slowly checked street after street off her list, she's logged nearly 240 miles –and she's not done yet.
Lasure was inspired by a professional ultrarunner she follows on Instagram, a man named Rickey Gates. On Nov. 1, 2018, he set out to run every street in San Francisco, ultimately covering over 1,300 miles in 47 consecutive days. His effort spawned a mini-movement of sorts, complete with its own hashtag — #EverySingleStreet — that now stretches across the globe, spanning from San Francisco to New Zealand, South Africa, Germany, and Brazil. The number of runners tackling new cities seems to grow every week.
In a blog post on his website, Gates writes, "To walk across a place is to truly know a place," and Lasure was eager to get to know her own place.
"As runners, we always travel to go see a place. We want to pick a marathon where we haven't been or want to go find another place to go run. Every time we go to a new city, the first thing we do is go run to get to know it," she said, explaining why she took on the challenge, which she documents on Instagram @jlaswerve. "What a great way to just reconnect with your community and your neighborhood — and get to know where you live. It's been a great way to connect with my home."
Lasure went to City Hall to pick up a zoning map of the City of Alexandria, which now hangs on the wall of her home in Old Town. It's a rainbow of colored pencil markings that has helped her keep track of where she's run. She has a second map cut into smaller pieces, each of which help guide her through a new neighborhood and ensure she doesn't miss any streets.
"I'm just going old school. It's a much better orienteer [than a phone]," Lasure said. Of course, she adds, everything is documented on Strava because "it's all about the stats."
Planning each run is pretty simple: she doesn't. At least not in the way she used to plan her outings.
"I have no concept of how far I'm going to run [on a given day]. I pick a neighborhood and when it's done, it's done. If it's three miles, that's great. If it's 18, well, that's a long day," said Lasure, who has completed several ultramarathons.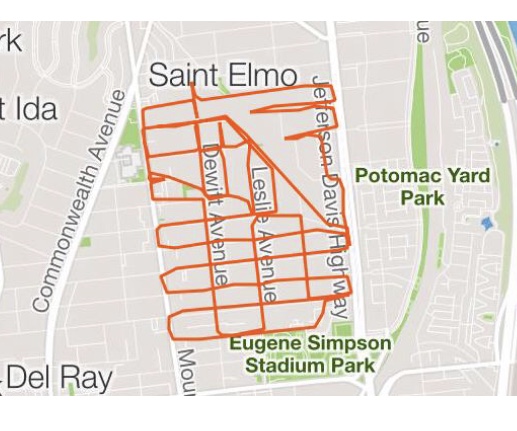 And it's that intention — running with no real plan — that has made her enjoy running more than she ever has.
I've never enjoyed running so much in my life," she said. "[I'm] running the street to get to know the community and genuinely enjoying it, not 'ugh, I need to run these six miles.' And you always do the same six miles. It's so deliberate. It's also made my running so slow. It's just a super, easy, loving pace and it's been such a joy to sit in that pace for awhile. It's just become this very purpose-driven event and I don't think about miles."
As she's zigzagged her way through Alexandria, she's found places she's loved — include Locust Lane in Rosemont, which she says is "the cutest street I've ever seen in my life" — and places she's hated, namely the "death defying" intersection of Eisenhower and South Van Dorn, which is currently under construction. But the places she's truly enjoyed running far outnumber the ones she hasn't. And, she notes, she's never felt unsafe.
"That's really the City of Alexandria," she said. "We are lucky in that way."
Lasure also has been lucky enough to garner some attention from Gates himself. A few weeks ago, he sent her a pair of Salomon trail running shoes. And City of Alexandria Mayor Justin Wilson suggested marking her accomplishment at City Hall once she's done.
But maybe the most rewarding part has been the new digital community she's found in the process.
"[#EverySingleStreet has] built a community in and of itself. We cheer each other and laugh at each other's silly mistakes. It's become its own community outside of our own community," she said. "This micro-community is amazing. It's such a journey. I almost don't want it to end because I'm having so much fun."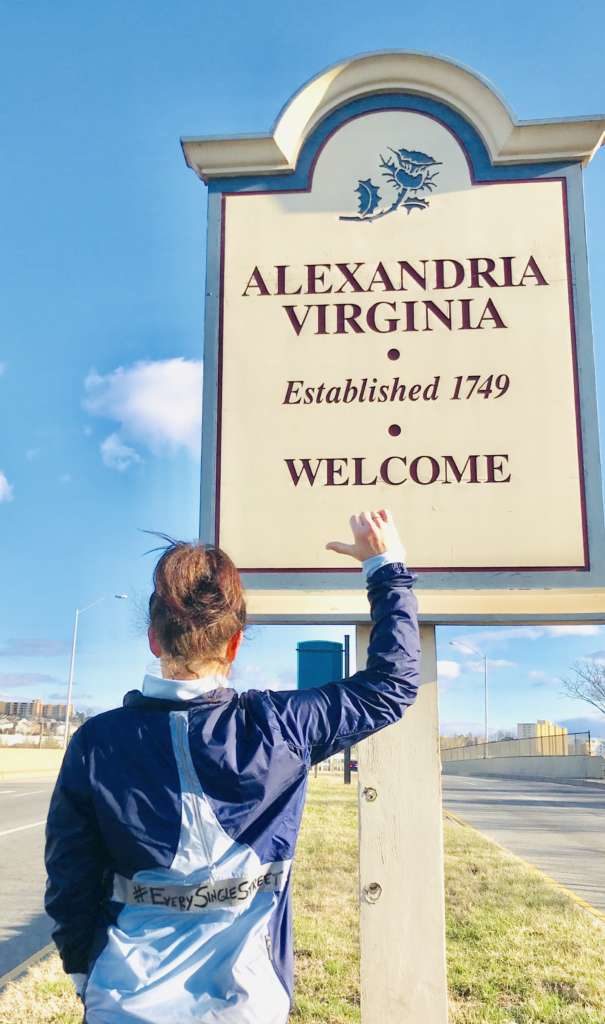 Recent Stories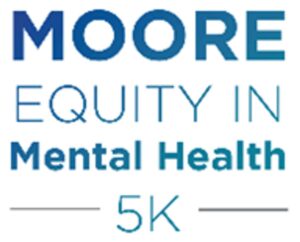 About APA's MOORE Equity in Mental Health 5k
The APA's Division of Diversity and Health Equity invites you to join us in combating mental health inequities facing young people of color and in honoring mental health advocate Bebe Moore Campbell.