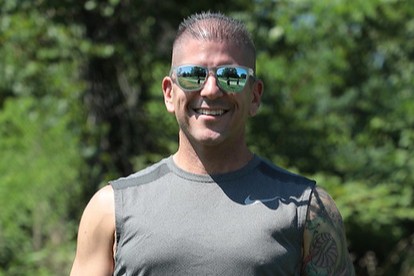 As a gregarious extrovert, Roman Gurule met a number of his friends through happy hours and dinners during his time as a federal government employee. He joined his colleagues whenever they drank alcohol and Gurule went out about five times a week to relieve stress from work. It felt like a normal thing to do, even if he would wake up the next morning with a pounding headache and a scant memory of what happened the previous night.
He repeatedly told his friends he would cut back on his self-proclaimed "rockstar lifestyle" that he started after college, but then it would happen again the following weekend. And the next. "I think that nobody took me seriously," Gurule says. 
Finally, he had enough. Drinking all week began to negatively affect all aspects of his life. 
"Luckily, I'm a happy drinker, a very social drinker, the life of the party kind of drinker," says the 45-year-old D.C. resident. "But after a few too many drinks in, I would get sloppy, start slurring my speech, forgetting things, stuff like that. One of the things I don't like is to be out of control. I wouldn't have a recollection of the night or remember making a commitment, and I wasn't happy with that part of my life."
"I like to be in control and able to make sound decisions," he continues. "Drinking was not allowing me to do those things."
Gurule still goes out to happy hours. The only difference now is that instead of drinking beer or liquor, Gurule prefers water. He hasn't touched alcohol in three years. And he is conscious about how late he stays out. Gurule often has to get up before dawn to put in miles for his marathon training program. 
He runs for the Montgomery County Road Runners Club and is a constant presence at races and training programs. (The author of this article runs with the same Saturday morning marathon group as Gurule.) 
Gurule has gone from late night benders to early morning fitness sessions. Running has been at the center of this transformation.
"I feel awesome every morning," Gurule says. "I feel happy. I feel alive. I feel super positive. 5:30 a.m. every morning, I'm ready to hit the gym or work early or go for a run early. I also don't worry about what comes my way on any given day. I feel like I can handle what's coming my way. I don't get flustered and I'm in control of myself. It's kinda hard to describe, but I feel like I'm in charge of what it is I'm doing, and I can handle whatever that thing is in the moment."
Gurule ran track and cross country in high school in New Mexico, but didn't get back into running seriously until he met Liz Pham, another MCRRC member, at work several years ago.
Both worked for the U.S. Department of Health and Human Services, the federal office that implemented the Affordable Care Act. Many in the group were ambitious recent college graduates in their 20s and worked 12 to 14 hour days in a "really demanding job," Pham, 45, explains. Gurule also had friends from New Mexico who worked on Capitol Hill who he would meet after work.
One day when Gurule asked Pham if she would be joining their colleagues for happy hour, Pham replied that she couldn't. She had to drive to Bethesda for a track workout.
"He was really stumped," Pham says. 
Intrigued, Gurule asked Pham about the training program, and before long, he had unofficially joined the group for workouts. "He came out a couple times and banditted. [MCRRC experienced marathon training program director Harold Rosen] would give him the evil eye," Pham laughs. 
He paced Pham to a sub-four-hour marathon at the 2015 Erie Marathon in Pennsylvania that year, and then raced the Richmond Marathon, finishing in 3:17:50 and just barely missing the Boston Marathon qualifying time. He realized then that his weekly habits had impacted his result. 
"Fucked that BQ time because of drinking," he says.
The following year, Gurule officially joined MCRRC and began a transformation that friends and those close to him can't help but notice. In addition to running, Gurule practices yoga and lifts weights. He also studies different nutrition plans and brings his own food and snacks when he meets friends out at a bar.
"I think he hit bottom somewhere along the way," Pham says. "I think running and hard drinking didn't really mix. It had gotten to the point where he didn't really see where he was going. He talked to some runners not necessarily about addictions but issues, living a cleaner, healthier lifestyle. He tried to wing it and not drink as much, but he just ended up not drinking in general."
Gurule says that he doesn't eat anything that has processed sugar except for the occasional ice cream, and replaced all of his sugary snacks with fresh fruits. 
With this new lifestyle, Gurule has achieved a personal record in every distance. He qualified for the Boston Marathon at the 2016 New Jersey Marathon with a time of 3:09:39, and recently broke the three-hour mark (2:56:18) at Richmond last November, the site of his first competitive marathon four years ago. 
Now instead of looking forward to post-work happy hours, he says his favorite days of the week are Tuesdays, when he gets to meet up with friends from MCRRC for track workouts, and Saturdays for the early-morning long runs.
"I think for 20-some years of my life, I just wasn't the person that I could've been and wanted to be," Gurule says. "I was living a false life of glamour … I want people to know there's a healthy way to do stuff."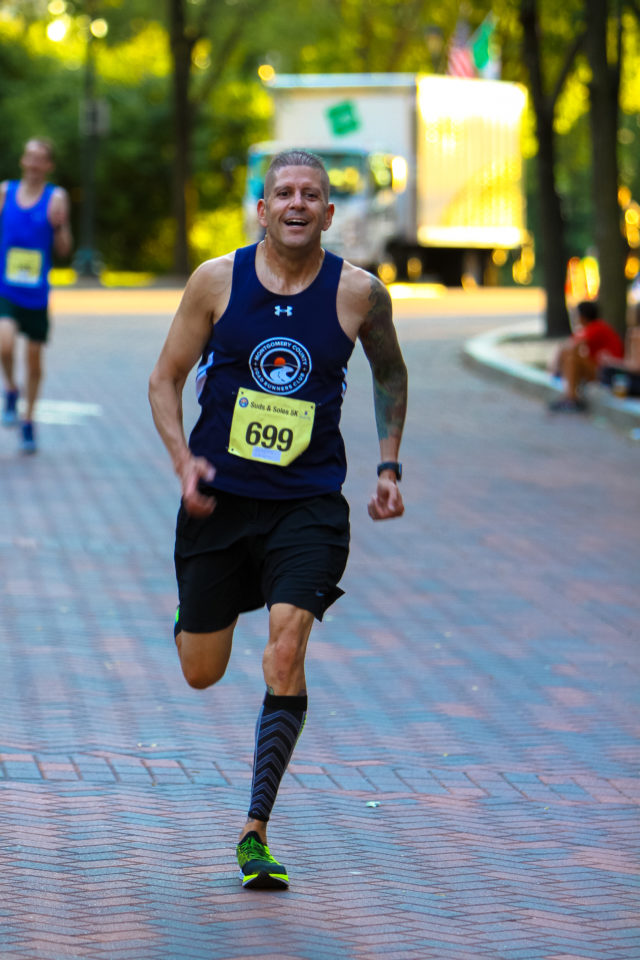 Recent Stories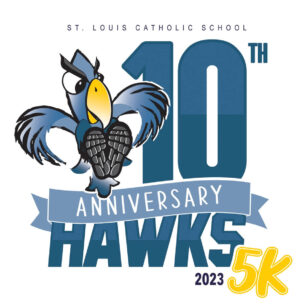 2023 will be the 10 year anniversary of the St. Louis Hawks 5K and Fun Run for Health & Wellness. The USATF certified course runs through the historic Hollin Hills neighborhood in Alexandria, VA.
The Hawks 5K goal, in conjunction